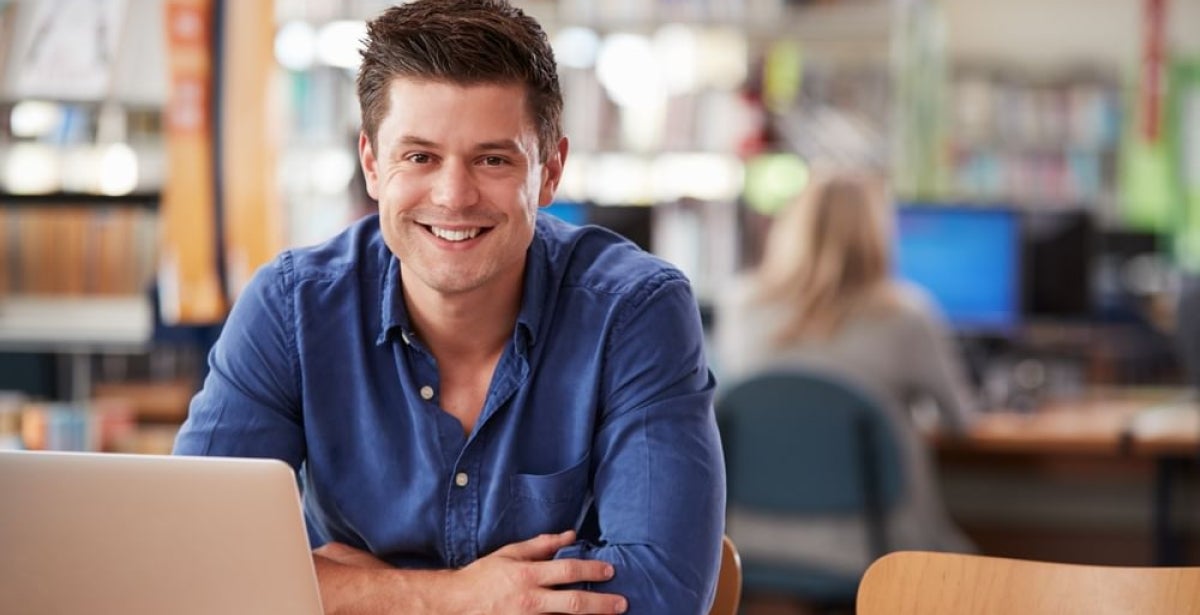 How to Become a Financial Planner
If you're looking for a career where you can help others and apply your skills in maths and finance, financial planning may be perfect for you.
Trusted financial planners are essential for advice and support through the good times – and the bad – to ensure that their client's hard-earned money works even harder than they do.
How to become a financial planner in Australia
Financial planning in Australia changed dramatically in 2017 with the introduction of the Financial Adviser Standards and Ethics Authority (FASEA).
Since then, this government body has implemented professional standards for financial planners and advisers that have been regulating the industry since the beginning of 2019.
These professional standards outline how to become a financial planner or adviser in Australia, what kind of qualifications you will need and what's required to maintain a financial planning career.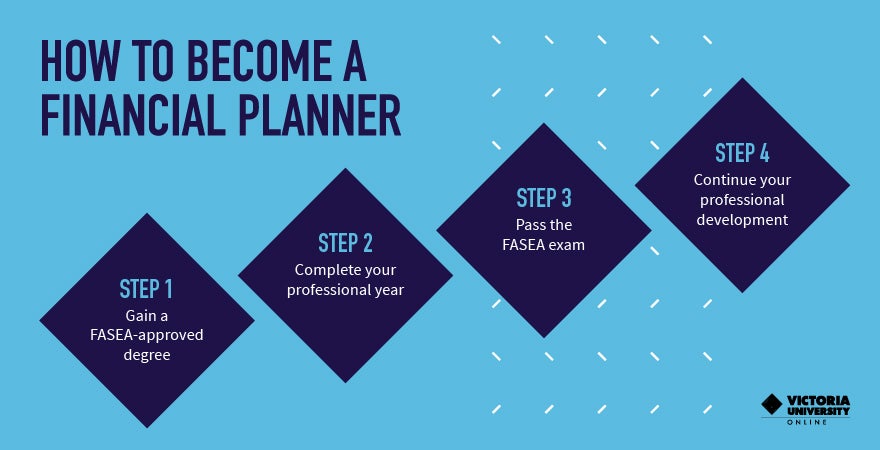 1. Gain a FASEA-approved degree
One of FASEA's key roles is to approve relevant qualifications for financial planners.
All financial planners or advisers, whether they are newly entering the industry, or if they've been working as a financial planner since before FASEA was formed, must have a bachelors degree or higher qualification. Financial planners who are already working in the industry, but don't have a bachelors degree, have until the beginning of 2026 to comply.
FASEA publishes a list of approved degrees on its website.
2. Complete your professional year
Some medical careers, such as psychology, have a provisional or fellowship year where recent graduates work with support and supervision. Financial planning has also introduced the professional year which is now a legal requirement.
The professional year is the equivalent of one full-time year, so you can take a bit longer if you're working part-time. In that year, you'll complete 1600 hours of work, which includes 100 hours of structured training.
FASEA has broken the year into quarters that move the new entrant financial planner from observing an experienced adviser to supervised engagement with clients. That supervision is reduced over time, in line with the professional year plan that's arranged between the new entrant and their supervisor.
Financial and insurance services firms are now advertising graduate roles with professional year considerations that meet FASEA requirements.
3. Pass the FASEA exam
Midway through your professional year, you'll be ready for the FASEA exam.
Having completed a quarter of observation and a quarter of supervised client work, you'll be tested on regulatory and legal requirements, financial advice construction, and ethics. This is a written exam that is open book for statutory materials.
On successful completion of the FASEA exam, you will continue your professional year as a provisional financial planner. This means you'll be working with clients under indirect supervision.
The FASEA exam is held around the country six times a year. Examinees need to book their place around a month before their desired exam date.
4. Continue your professional development
FASEA's Continuing Professional Development (CPD) Standard requires all financial advisers to complete 40 hours of CPD each year.
CPD is available from a variety of providers in a range of forms, from coursework to videos and even professional reading. The requirements for Continuing Professional Development are spread across technical, client care and practice, regulatory compliance and consumer protection, and professionalism and ethics.
There's also space within CPD to customise your learning to suit your own financial planning development goals. It's all about maintaining your expertise throughout your financial planning career.
Skills you need to be a financial planner
FASEA's standards outline the baseline technical requirements that all financial planners require, but there is more to being a successful financial planner than that.
Having an understanding of financial products and insurance instruments is a given, but there are plenty of other skills you will need to cultivate in your career as a financial planner. These include:
Communication skills
Analytical skills
Research skills
Ability to work under pressure
Maths and finance skills
A strong understanding of ethics
Here's an overview of how those skills will help you reach your career goals as a financial planner.
1. Communication skills
Communication skills are an important skill for building and managing client relationships.
Being able to listen with empathy is vital for developing an understanding of your client's past, their present and what their financial goals are for the future.
A large part of communication is body language, which will help to foster trust with your clients.
2. Analytical skills
Building financial security is not just about growing wealth, it's also about eliminating risk.
Financial advisers need the ability to critically analyse the risks that threaten a financial plan, whether they are economic, legislative or any other form of risk.
3. Research skills
Research sits alongside analytical skills in the essential skill-set for financial planners.
Before you can analyse insurance policies, risk management products, tax treatments, legislation, self-managed superannuation, and a variety of retirement options, you'll need to research them.
4. Ability to work under pressure
What does it really mean to work under pressure? It's probably best to ask some financial planners who are already working in the field.
Nick Mundy is a private client adviser and partner in a financial planning business in Sydney. In a 24-hour summary of his day, Mundy reveals that he had two client meetings, two internal meetings, reviewed the financial markets and received a portfolio manager presentation – all before 9 am!
Corin Jacka is the director of his own financial planning business in Melbourne. In a day that starts at 9 am and goes long into the evening, Jacka has five client meetings and three administrative meetings as well as a review of model portfolios.
It's important to remember that meetings usually involve preparation and follow-up, which is why being able to move effectively from one meeting to another takes the ability to work under pressure.
5. Maths and finance skills
You might be surprised to hear that being good at maths is not a prerequisite for being a financial planner. In fact, many financial planners say it's more important to understand your client and the emotions that surround money.
That being said, having knowledge of maths and particularly compound interest will help to avoid any embarrassing moments in meetings.
Finance skills are more of a deal-breaker for financial planners. You'll need a deep understanding of behavioural finance theory and how it relates to contemporary wealth planning and investments strategies.
6. A strong understanding of ethics
One of the reasons for the establishment of FASEA's professional standards was to address the low capacity to exercise ethical restraint that was identified in the boards and executives of Australian financial services in the Banking Royal Commission.
The professional standards require financial planners to comply with the Financial Planners and Advisers Code of Ethics. At the very minimum, FASEA requires existing financial planners to complete an approved course in professionalism and ethics by the beginning of 2026 to be eligible for accreditation.
Demand for financial planners in Australia
If you're still not sure whether becoming a financial planner or adviser is the right choice for you, the growing demand for these services may convince you.
A report from the Australian Securities and Investment Commission (ASIC) found that 27 per cent of Australians have received financial advice in the past. However, the number that really matters is that 41 per cent intend to get financial advice in the future.
That potential growth is consistent with the 2020 Financial Advice Report from financial services industry research company Investment Trends. Their research reveals that the number of Australians who intend to get financial advice has doubled in the past five years.
What that means is we need more financial planners. Job Outlook confirms that the number of financial planner jobs is expected to grow by 10 per cent in the five years to 2025.
Gain a FASEA-approved degree from VU Online
VU Online's Graduate Diploma of Financial Planning meets FASEA's education requirements. So this course will definitely put you on the path to becoming a financial planner or adviser.
However, with the Master of Financial Planning, you can meet FASEA's requirements and gain a more holistic set of business skills. This masters degree features additional units which focus on leadership, corporate finance, financial management and business consulting.
All you have to do is decide what size investment you'd like to make in yourself – either way, it will return compound interest in your financial planning career for years to come.
Prepare for a career as an accredited financial planner with VU Online's Master of Financial Planning.