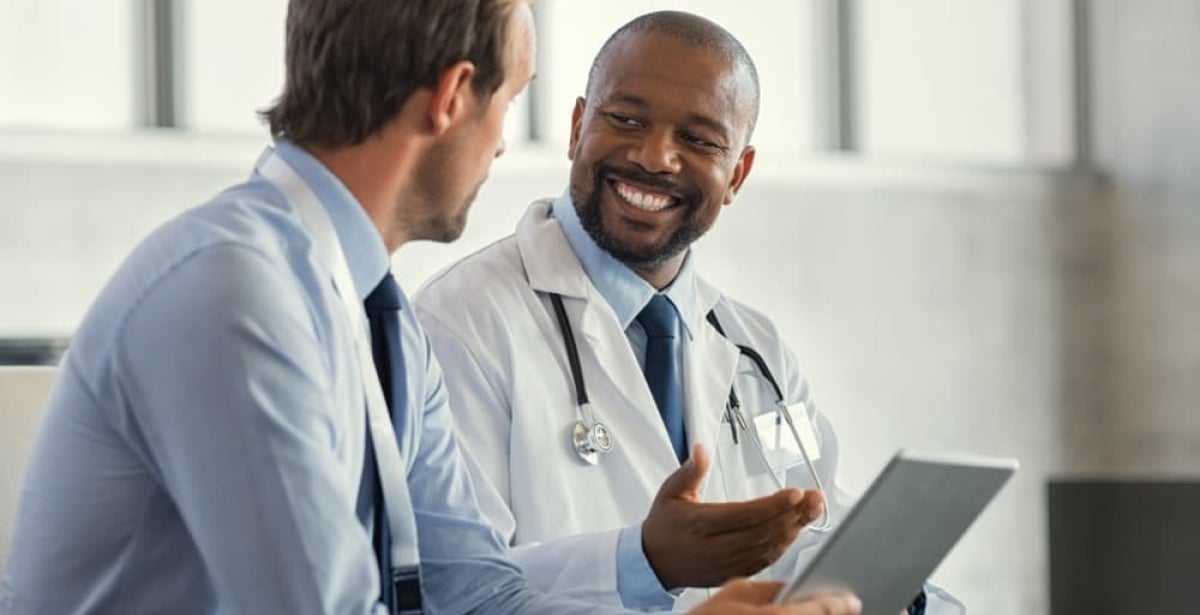 A Career in Public Health: The Skills You Need for your Public Health Career
Public health refers to a diverse range of practices and services that aim to improve the lives of populations of people.
If you're passionate about applying new and existing skills to make people's lives better, studying a Master of Public Health could be for you.
So what would set you up for success in this rewarding field? The first step is to look at the skills you need.
Skills you need for a career in public health
While the real-world skills required for different public health careers may vary, there's a group of abilities that will be beneficial to most roles.
Some of these skills you'll gather through general work experience or specific training courses, while others can be developed through postgraduate study.
These include:
Communication skills
Leadership skills
Technical skills
Knowledge of sociology
Marketing skills
Problem-solving skills
Finance skills
A strong work ethic
Below, we'll look at these skills in more detail.
Communication skills
A lot of a public health professional's work involves sharing your knowledge with others to improve the health outcomes of groups of people.
You could be communicating directly with the public, with teams of colleagues, or communicating with boards, government officials or other stakeholders.
A large part of communication is the ability to listen.
To develop strong communication skills, start by listening to yourself and reflect on how people respond to you during conversations.
Leadership skills
At its core, leadership is about influencing others to take a preferred course of action.
When you put it like that, it sounds a little bit like the goal of the field of public health – influencing others to take a course of action that improves their health.
But of course, leadership is about so much more than that (and so is public health!).
As a manager of an NGO, you could be creating a vision for the organisation, leading and managing teams, engaging local communities, taking care of legal and financial obligations, and working with a board of directors.
'Public Health Program Management' is a unit in VU Online's Master of Public Health that develops skills in planning, implementing and evaluating public health programs and projects. It's an opportunity for you to road test the methods and tools used by effective leaders.
Technical skills
Some roles in public health services require technical skills that are an entire field of study in themselves, such as epidemiology, data analysis and biostatistics.
These jobs include Epidemiologist, Communicable Disease Analyst and Disease Preparedness Researcher.
Other roles in public health are more general, so you can gain the technical skills and competencies required through studying a broad range of subjects and applying your knowledge to your role.
Knowledge of sociology
According to the Australian Sociological Association, sociology helps us understand how our lives are affected by class, wealth, race, gender, ethnicity, age, sexuality, disability and religion. S
ociology explains why people who are rich are more likely to exercise than people who are poor.
Recent research from VU's Mitchell Institute reveals that people who feel unsafe are less inclined to walk – walking being the most accessible form of exercise. It turns out that safe environments, wide footpaths, clean streets and well-maintained open spaces will promote walking.
More research from the Mitchell Institute demonstrates the link between sociology and public health by tracking people's health by their socioeconomic status.
Reinforcing the walking research, a comparison of the poorest to wealthiest in Australia found the former were 70 per cent more likely to be physically inactive, 57 per cent more likely to be obese and one-and-a-half times more likely to die early.
The unit 'Culture and Society in Public Health' is part of VU Online's Master of Public Health that not only highlights the influence of culture and society but examines tools for enhancing professional practice through this knowledge.
Marketing skills
Health research and marketing research are two sides of the same coin, and both are used to improve health outcomes of the public.
"While epidemiologic research is well suited to defining health problems and broad classes of affected people, marketing research provides insights on how the environment needs to be changed so that behaviour can follow," write Siegel and Lotenberg in their book Marketing Public Health: Strategies to Promote Social Change.
Australia once held a proud place in public health social marketing expertise that was exemplified by our mass-media campaigns to discourage smoking. Reaching a large population with consistent messages was effective.
Unfortunately, mass media has lost a lot of its impact to social media, which has been used effectively by individuals and small organisations to spread messages that don't always support public health.
This is explored in VU Online's Master of Public Health in the unit 'Social Media and Social Marketing Approaches to Health Promotion', which focuses on using social media to achieve positive health outcomes. You'll develop the skills required to execute a social marketing strategy through a project management cycle for maximum impact.
Problem-solving skills
The good news is that we all have some level of problem-solving skills.
That's how we manage to get to work when the car won't start, get into the house when we lose our keys, and work out how to repair the damage caused by those first two problems.
We can improve our problem-solving skills by taking a structured approach to problem solving.
Identify the problem, generate possible solutions, evaluate alternatives, make a decision, implement the solution and then evaluate the outcome.
It can be hard to break this process down in the heat of the moment, so practice on problems where the stakes aren't too high to build up your problem-solving skills.
Finance skills
Do you know where finance ends and economics begins? The two are interrelated but have different roles to play in public health.
Economics is a social science that looks at the big picture of how humans behave in relation to the allocation of resources.
Finance is more about the actual function of managing money – how it is obtained and how it is spent.
The World Health Organisation made a series of videos that explain how finance and economics can be leveraged for better public health outcomes.
The unit 'Global Health Economics and Finance', which is part of the Master of Public Health, goes deeper into the differences between finance and economics. It will help you develop skills to critically evaluate funding metrics, economic cost analysis and priorities in public health funding.
Strong work ethic
A strong work ethic is often requested by employers, but they have a hard time defining it and you'll have a challenge on your hands trying to demonstrate it.
In some ways it's easier to look at work ethic as an outcome.
Employers would describe employees with a strong work ethic as a valuable team member. They make the employer's life easy, plus they help them reach their goals and make them look good.
But the outcome of your strong work ethic in public health will be measured by the health of populations.
Will people say you were committed to the public health goals? That you were professional and reliable?
Possibly the best test of work ethic is the satisfaction you feel in your work. Demonstrating pride and passion in your work is the ultimate way to deliver a strong work ethic.
Demand for public health experts
According to research from Deloitte, COVID-19 has not only put more pressure on public health systems, but forced them to adapt and innovate in a short period of time.
As an expert in the management of organisations, Deloitte expects health industry leaders to use the momentum from the pandemic pivots to introduce agile ways of working, use data to align the capacity of workers with the demands of the public, and use more remote staff.
On a socioeconomic level, we can expect to see more focus on underserved populations and a broadening of programs from providers for more holistic well-being.
In addition to these changes, there is a global push to meet the United Nations' Sustainable Development Goal number 3 by 2030 – that's to ensure healthy lives and promote well-being for all, at all ages.
The field of public health includes a wide variety of jobs in a broad range of industries. From an economic perspective, we can see that demand for public health experts with the skills we've highlighted is likely to continue to grow.
With a Master of Public Health from VU Online, you will gain skills that you can use in a broad range of public health roles. Take the ne