Graduate Certificate in Change Management
Entry requirements
Units of Study
Career options
Student support
Entry requirements
Completion of an Australian Bachelor degree (or equivalent) in a similar discipline; OR
Applicants with a minimum of five years approved work experience will be considered for admission to this course.
Units of study
This course covers four core areas of Change Management. Each unit of study lasts for seven weeks.
For more information about the units of study, download a brochure.
Career options
Graduates can undertake a diverse and rewarding career path both locally and overseas. Depending on your career goals and skill set, studying the Graduate Certificate in Change Management with VU Online will open up numerous roles that may interest you:
Typical job titles
Consultant 
Senior manager 
Change management consultant
Human resources manager 
Coach or trainer 
Project manager 
Operations and logistics manager
Student support
VU Online provides you with the support you need, when you need it, throughout the course. With four layers of student support, our goal is to ensure you succeed in your studies.
Our highly experienced academics understand how to deliver a quality online learning experience and are highly responsive and accessible.
You will also have access to a dedicated Student Success Advisor, who provides motivation and one-on-one personalised assistance with non-academic matters for the duration of the course. You will experience the support of a community through chat, virtual seminars and discussion board activity. Your support network is only a phone call or email away.
Joe Sarraf
VU graduate
The MBA has proved useful as I transitioned into my current role. It was immensely beneficial; my practices, learnings and personal growth are attributable to the MBA.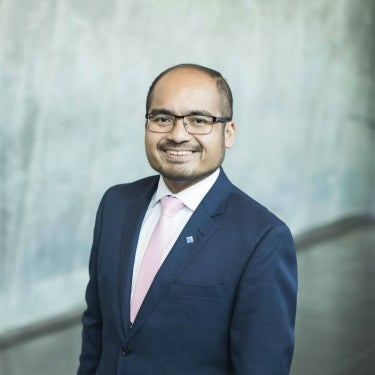 Maxwell Gratton
VU graduate
It was personally satisfying connecting and collaborating with a range of industry professionals. Many have become valuable work contacts, some even lifelong friends and career mentors.
Larissa Beech
VU graduate
There are some things that books can't provide and I feel that VU opened the door to a whole new way of critically thinking about the business world within which I operate.
Why study with VU Online?
Ranked among the world's top two per cent of universities, VU Online is respected by employers and professionals alike.
We offer degrees that empower you to progress over time, putting your dream qualification in reach – regardless of educational background.
Known for industry-focused courses as well as high-calibre facilitators and academics, VU Online combines a track record in tertiary education that puts students first with a deep understanding of contemporary online learning.
Study with VU Online and you'll be part of a vibrant, virtual community of like-minded peers, actively supported to achieve your professional goals.
Speak to a Student Enrolment Advisor
Our Student Enrolment Advisors are ready to answer your questions.
Drop us a line or schedule a call back at a time that suits you.
Enrolments and eligibility
Course duration and fees
Fitting study into your schedule
Study and course pathways
Applicants must hold current registration as a nurse in Australia.
If you are not currently a Registered Nurse (Division 1), you may be interested in studying our on-campus Bachelor of Nursing.
Learn more
It's Popular!
people downloaded a course guide in the last 24 hours.
Back to top