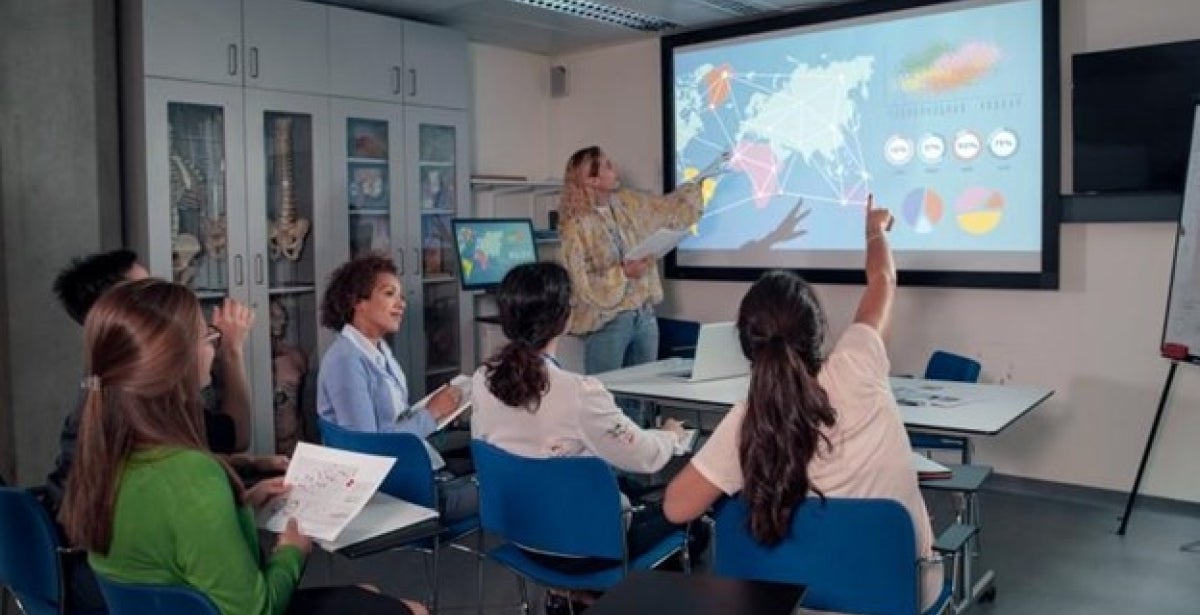 Three Public Health Careers in 2022
Since the advent of modern medicine, the field of public health has always been crucial to keeping Australians well and safe from avoidable diseases and health issues. However, the importance of the field has heightened due to the combination of two critical factors: an aging segment of the population that will urgently need more complex healthcare, and the impact of the COVID-19 pandemic. These factors have led to unprecedented demand for healthcare professionals, so much so that healthcare is Australia's fastest-growing job category of 2022, according to the recruitment firm Randstad. That growth is expected to continue, with a projected 2 million health professionals needed in Australia by 2025, according to the Australian Industry and Skills Committee (AISC).

This growth means that never has there been a better time for health professionals to pursue a public health career. What makes this moment so exciting isn't just growth, but also how fast the industry is evolving. Following the COVID-19 pandemic, public health has been reimagined and is now more innovative and dynamic than ever before. Careers that are particularly in demand include public health leadership, public health education and public health policy. 

Public health career 1: Public health leadership
The first type of public health career that will be in high demand as the industry grows is public health leadership. Public health leadership roles include positions such as public health director and public health executive. 
Public health leaders can work in many different environments, including NGOs, government agencies and research settings like universities. The goal of public health leaders is to determine an overall vision for public health and then set objectives, either in a local population or for a particular area of interest. Overall, public health leaders are responsible for creating programs and initiatives to promote global and community health. They are often expected to report regularly on their progress. 
Public health leaders need a variety of skills, but one of the most important is the ability to lead, manage and consult on public health projects in different contexts. They also need to be agile and use high-levels of critical thinking in order to apply public health practice to complex real-world issues. Postgraduate education can help you build a solid foundation in public health leadership, but senior positions like public health director will also require experience in the field.
A public health career in leadership can be lucrative, and the field shows considerable job growth. 
●    Job outlook: Job Outlook, the Australian government's labour data website, expects growth for health and welfare services managers to be 'very strong' (the highest growth rating).
●    Salary: As of December 2021, the average salary for health managers was AUD$106,000, according to PayScale.
Public health career 2: Public health policy
Another opportunity for a public health career is pursuing a role in public health policy. Public health policy roles can include positions like policy officer, principal policy officer or roles in non-governmental organisations (NGO). 
Public health policy professionals assist their organisations or agencies to develop and review high-level strategic policies that shape public health. These policies can be small in nature, for example, a preventive health initiative targeted at a subset of the population, or they can be wide-ranging and targeted at the population as a whole, as they were during the COVID-19 pandemic. Public health policy professionals usually work in government settings, such as in state and federal agencies, or NGOs that work on health-related initiatives. 
Roles in public health policy will often require a broad knowledge of many areas of public health. This includes being able to explore intersectionality across social and behavioural determinants of health, as well as health systems and policies across cultures.  
Public health policy jobs are a promising choice for a public health career. Roles within this area have the following outlook and average salary: 
●    Job outlook: Job Outlook doesn't have a specific growth rating for public health policy roles. However, it expects 'moderate' growth for public policy managers (a similar role without the health specialisation).
●    Salary: As of May 2022, the average salary for policy officers was approximately AUD$76,000, according to PayScale.
Public health career 3: Public health educator
Another public health area with a promising future in Australia is public health promotion and education. Positions include roles like health promotion officers and specialist health educators, such as heart health educators and Indigenous health educators. 
Public health promoters and educators can work in a wide variety of settings, like schools, government departments and remote communities. They can even work for private organisations, such as health insurance companies. Public health promotion and education professionals use their knowledge of public health to provide evidence-based health education and ensure that health messages are relevant, tailored and specific. Public health promotion and education professionals also work with health data to provide best practice education. 
In order to succeed in health promotion and educator roles, you will need an in-depth understanding of health policies, sociological implications and global health concerns. You will also need to be able to inspire people and communities to prioritise their health and wellbeing. 
A diverse range of roles are available within public health education and their future growth is promising.
●    Job outlook: Job Outlook expects 'strong' growth for health promotion officers.
●    Salary: As of August 2021, the average salary for health educators was AUD$72,000, according to PayScale.
Help create the new face of public health
Healthcare is one of the most important industries in Australia. It is the largest industry in Australia in terms of employment and represents 10% of Australia's gross domestic product (GDP). It is also dynamic and constantly evolving. By 2057, the number of Australians aged 65 years and over is projected to more than double, creating complex and unique challenges for health professionals. 
These challenges, combined with the innovation boost from the pandemic, will provide a rich and rewarding environment for health professionals who want to start or enhance their public health careers. VU Online's Master of Public Health can prepare you for success in the field of public health. With specialisations in Health Promotion and Global Health Leadership, graduates can focus on public health in community and global contexts. Take the next step in your career as a public health expert and reach out to our Student Enrolment team on 1300 043 531 or email futurestudy@online.vu.edu.au
 
Recommended Readings:
How a public health expert responded to the challenges of COVID-19 in remote Australia
A career in public health: The skills you need for your public health career
Sources:
AHHA, "Australian healthcare after COVID-19"
Australian Industry and Skills Committee, Health
Australian Institute of Health and Welfare, Older People
Deloitte, 2022 Global Health Care Outlook
Department of Health, The Australian Health System
Private Healthcare Australia, Australia's Health System Must Urgently Adapt to the Increasing Needs of an Aging Population