What is an NGO? How to make positive change
In 2022, Russia decided to dramatically escalate the Russo-Ukrainian war by invading Ukraine. The invasion represented the beginning of a period of fighting and displacement for the Ukrainian people that has affected more than 5.9 million Ukrainians, with more than a third of the country now having had to flee their homes. 
The world has come to Ukraine's aid, however. Ever since the escalation of the war, a number of important non-governmental organisations (NGOs) have been involved in providing aid. These NGOs have included CARE, an international humanitarian organisation that has been sourcing and distributing emergency supplies; Project HOPE which has been providing mental health support and medical supplies; and the Ukrainian Humanitarian Fund which has been coordinating the efforts of other NGOs.  
NGOs clearly do critically important and life-changing work. Exactly what is an NGO? How do NGOs put people and purpose at the centre of everything they do? And how can you become a progressive force at an NGO to improve public health and better the world? Here is a quick guide.
What is an NGO?
Non-governmental organisations are not-for-profit (NFP) organisations. They are independent but may receive government funding. Their goal is typically to address complex social and political issues, including natural disasters and child trafficking. 
NGOs can be large in scale, and they often mobilise large amounts of resources, advocate, protest and drive change. Typically, they consist of some paid employees and some volunteers. 
Across the planet, NGOs work to create momentum for positive change. They have the ability to influence a multitude of issues—affecting social and environmental factors, transforming health behaviours, driving changes in public policy and law, and impacting human rights.  
NGOs are known to support the most disadvantaged communities around the world. When it comes to tackling critical human issues, such as famine, natural disasters and gender equality, NGOs play a central role. Through programs and projects, they design solutions to meet the needs of civil society—whether that is looking at ways to provide clean water and sanitation, quality education, or safety and security.
Back in 1945, the newly formed United Nations coined the term "NGO" in Article 71 of its Charter. Now, there are more than 10 million NGOs globally.
NGO examples
Many NGOs have been around for a considerable amount of time. Here are three examples of well-known NGOs.
Save the Children    
Founded in 1919 and operating in more than 120 countries, Save the Children works to improve the lives of children worldwide through various different initiatives, including those in healthcare, education and emergency aid, including, most recently, the war in Ukraine.
Oxfam
Oxfam was established just before the end of the Second World War and operates in more than 90 countries; its main focus is poverty. Oxfam's vision is for everyone worldwide to have access to water, sanitation and gender equality, and live free of war and disasters.
Doctors Without Borders  
Founded in the 1970s and based in France, Doctors Without Borders is a medical NGO that assists people in conflict zones and those impacted by natural disasters and diseases. The organisation focuses on maternal health, HIV/AIDs, malnutrition, mental health, vaccinations and emergency medicine.
NGOs in a changing world
Working at an NGO means facing many challenges in the face of change. When it comes to public health and disease prevention initiatives alone, NGOs are confronted with some stark realities. The threat of climate change; a rapidly ageing global population; the growth of chronic diseases; and the threat of epidemics and pandemics, including, most recently, the COVID-19 pandemic, are just some of the evolving needs they are required to respond to.
How can NGOs devise sustainable public health strategies that will alleviate these emerging strains and lift communities up? It starts with strong leadership skills in NGO managers. 
What does that look like? Let us break it down.
Here is a snapshot of the key responsibilities of a non-profit manager working for an NGO.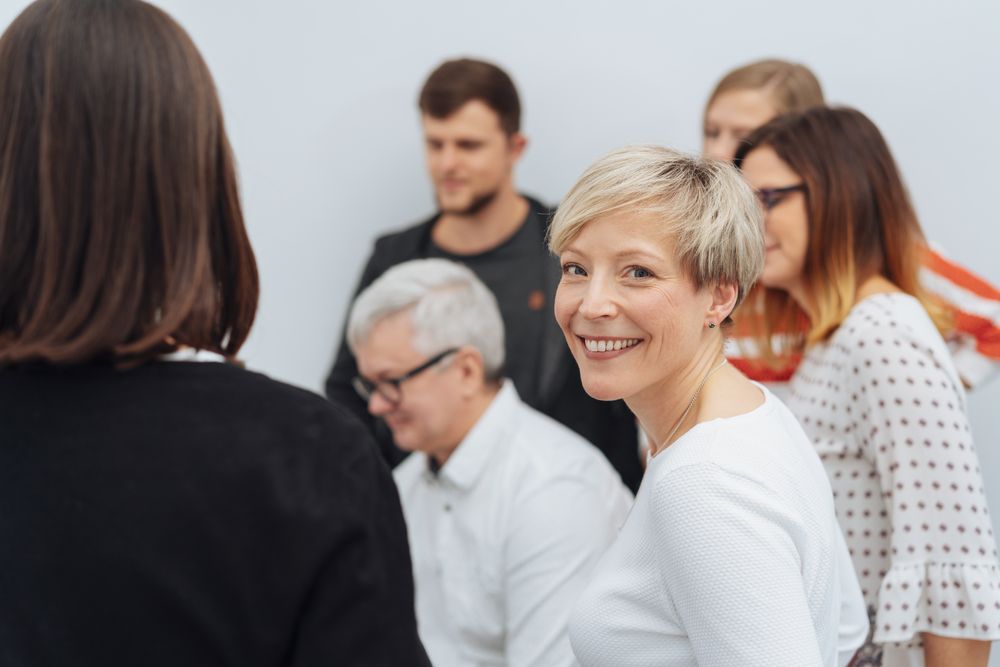 What is an NGO manager? Roles and responsibilities
NGO managers play an executive role with five core responsibilities that include the following:
creating a vision
leading and managing teams
engaging local communities
managing legal and financial accountability, and fundraising affairs
supporting the board of directors
When it comes to creating a strategic vision, it is about setting and realising future goals by leading the company towards that desired outcome. 
For instance, according to the 2023 Global Health Care Outlook report by Deloitte, the focus of healthcare is universally shifting from acute care to more sustainable models of care and the adoption of new technology. For NGO managers working across public health and disease prevention interventions, that means being at the forefront of building a smart health ecosystem.
Deloitte's report states, "The COVID-19 pandemic permanently changed global health care—from accelerating the adoption of new technology and care delivery models to increasing the focus on sustainability and resiliency."
The insights from Deloitte also show that we are currently seeing a widening demand-supply gap of skilled professionals in healthcare. Many nursing professionals are burnt out, which has led to a mass exodus within the industry.
With these emerging global health challenges, trained NGO managers are crucial to addressing contemporary health issues that affect both individuals and communities. Here is how they deliver care, sustain wellbeing and solve some of the world's biggest health problems.
The day-to-day role of an NGO manager
An NGO manager's daily responsibilities include ensuring that all activities align with the organisation's objectives. That means embracing the roles of advocacy, outreach, development and directing. 
An NGO manager typically requires skills in:
information gathering
data analysis
management and allocation of budgets and resources
fundraising campaigns and activities
liaising with donors
recruiting and training volunteers
health promotion strategies and approaches (within diverse populations)
marketing (including online and social media)
community consultation and engagement (through the lens of culture)
managing staff and motivating teams to get results
producing reports
staying abreast of advancements in public health
NGO managers need to not only plan and execute their vision but also monitor and re-evaluate their strategies, fine-tuning their approaches to meet future needs.
Salary expectations 
If you are looking to work in public health and disease prevention for an NGO, the COVID-19 pandemic created considerable opportunities to make an impact and helped the world understand how much impact NGOs can really have. 
What about the pay, though?
According to Payscale, the average salary for a non-profit program manager was approximately $75,602 as of August 2023. However, experienced managers at NGOs can earn up to $130,469 and executive-level roles like CEO can receive six-figure salaries. What does it take to get there?
Skills required to work at the executive level at an NGO
A managerial position at an NGO involves overseeing and setting the agenda for strategic planning, business development and financial operations. It is a demanding management position that requires a mix of leadership talent and the ability to be a "people whisperer".
Here are the skills that will set you up for success. 
Communication skills
At the executive level at an NGO, you are often the public face of the organisation. That means what you say and how you say it matters (orally and in writing)—whether you are facing the media, informing the board of the latest developments, consulting with community groups or simply holding a staff meeting.
To promote efficient and equitable gains in population health, your messaging needs to inspire action. Given that NGO executives work with people from all sorts of backgrounds, studies show that this is an increasingly in-demand soft skill.
Negotiation skills
This role relies heavily on being a master facilitator. A core part of the job is to influence policy decision-making and funding. A knack for negotiation and advocacy is crucial to ensuring successful operations and administration.
Sharp mediation skills come into play when weighing up aspects such as politics; the complex relationships between gender, culture and health; evidence-based public health approaches and ethical reasoning.     
Emotional intelligence
Leaders across NGOs are required not only to implement solutions to complex public health issues but also to be exceptional people managers. Research shows that NGO leaders in particular need to have a high level of emotional intelligence in order to function effectively in challenging conditions and circumstances.
Financial management
Financial expertise can help ensure effective public health outcomes and that the NGO endures. Executives at NGOs need to not only be able to crunch the numbers when it comes to planning budgets for specific global health initiatives but also evaluate funding trends and metrics.
Anticipating the future is a big part of this role. It is essential for executive-level NGO staff to create a blueprint for the needs and challenges that lie ahead and shape the financial outlook for the organisation. This is also likely to boost trust and credibility among stakeholders—from donors to community members.
Educational achievement
Some of these skills can come from years of experience. However, a postgraduate education can put you in a better position to capitalise on these skills and reach the executive level at an NGO.
Victoria University Online's Master of Public Health is for professionals passionate about influencing positive change in public health by gaining the skills to tackle current and emerging issues in local and global contexts. The Master of Public Health comprises eight units that are consistent across the industry—unique specialisations that answer foreseeable industry needs. The hands-on skills you will gain (far beyond just book learning) make graduates more employable.

The future of NGOs
What is the NGO outlook in tomorrow's landscape? There is a clue in the response we have seen to the COVID-19 pandemic. While the contagion elevated frontline workers in healthcare to superheroes, it also showed how networked NGOs can be some of the first and most effective responders.
In Papua New Guinea, NGOs helped with simple but lifesaving cakes of soap and buckets for health clinics that had none. In northern Uganda, trained volunteers worked to stamp out rumours and misinformation through podcasts about the health threats posed by the coronavirus.
Tim Middlemiss, a social impact communications consultant, argues that the pandemic has created a unique opportunity for NGOs to "build empathy, not just sympathy."
However, if we look beyond the era of plague, in the next decade, humanitarian needs like rising inequality are expected to grow, along with public health threats such as drug-resistant infections. With this in mind, NGOs will continue to play a vital role in educating communities and alleviating suffering.
What is an NGO? A place where you can make a difference
As the global population continues to grow and age, and as diseases and poverty become more prevalent, more NGOs will be needed. This means that there will be more opportunities than ever to succeed in this crucial field.
Responding innovatively to future threats requires the right kind of training. Through VU Online's Master of Public Health, you will gain an in-depth understanding of what causes poor health and how to create environments that support good health. This degree will give you all the tools you need to assess health needs through the context of social, cultural, economic and political needs.