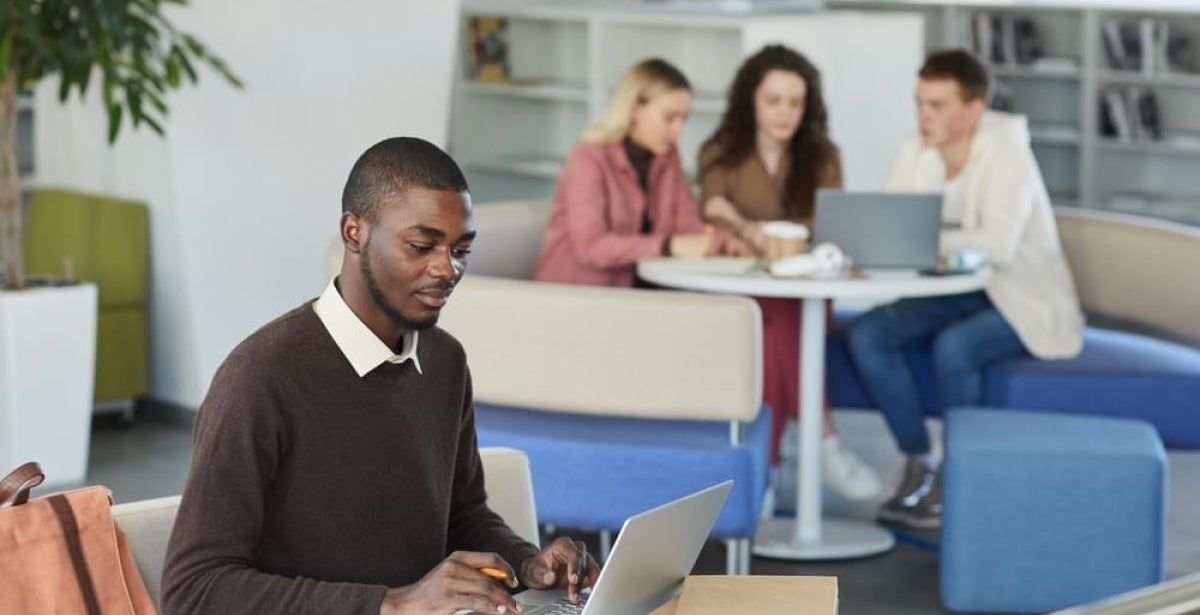 How to Pass the Financial Adviser/FASEA Exam
Financial advisers are responsible for the financial health of their clients. They help everyone through the process of making financial decisions, whether it be an individual or a large-scale enterprise. They support and guide their clients through times of both loss and prosperity to ensure solvency.
When you think about what a financial planner does, it makes sense that they must go through a rigorous process to become qualified. A financial planner must work to the highest ethical and legal standards to support clients while understanding the current economic landscape. And this is where the Financial Adviser (previously known as FASEA) exam comes into the equation – it's a mandatory exam for all new and existing financial advisers to demonstrate that they comply with the professional standards of the field.
If you're planning on studying for a FASEA-approved degree and have this test in your sights, you need to be prepared. In this article, we share some essential tips to help you pass the exam and examine the educational pathways that can get you there.
What is the Financial Adviser/FASEA exam?
The FASEA (Financial Standards and Ethics Authority) exam covers practical knowledge that a financial adviser needs to know in order to succeed in this role. Before they can work in the field and give advice, they must pass the exam.
The exam was previously administered by FASEA, which is why it has its name. But in 2022, ASIC took over its administration.
FASEA was established in 2017 as a Commonwealth entity and was responsible for setting standards for financial advisers in Australia. These included training requirements, educational qualifications and the ethical conduct under which they practised.
In 2019, FASEA announced that passing an exam would become mandatory for new financial advisers and existing providers. They administered the first financial adviser exam in June of that year, with around 600 candidates participating.
In January 2022, FASEA ceased operations. ASIC then took over, with the exam being administered by The Australia Council for Educational Research (ACER). The exam is held four times a year at various locations in Australia, with remote proctoring available for approved candidates.
Passing the Financial Adviser/FASEA exam
The FASEA exam already had a reputation for being challenging. But when ASIC took the reins in 2022, it appeared to increase in difficulty.
In the first ASIC iteration of the exam in 2022, only 32 per cent of candidates were able to pass. When you compare this to the 90 per cent pass rate of the first FASEA exam in 2019, it's clear that the questions have become more challenging.
Although the statistics show a pass rate of 43 per cent for the latest financial adviser exam, it's not as bad as it sounds. According to ASIC, 20,000 candidates have taken the exam, and more than 91 per cent have passed. This includes those resitting the exam.
It's evident that students need to prepare as much as possible before attempting the Financial Adviser/FASEA exam and must not be afraid of having to take it again.
According to ASIC, the Financial Adviser/FASEA exam pass mark is set by a review panel and revised for each exam cycle if needed. The mark aligns with the standard Australian university credit grade of 65 and 74 per cent. Once you pass, there is no requirement to retake the exam.
Why does the Financial Adviser/FASEA exam matter?
The Financial Adviser/FASEA exam is part of a necessary process that ensures that anyone giving financial advice is doing so to the highest of standards.
As well as being a legal requirement to qualify as a financial services licensee, passing the exam proves that you have a deep understanding of your field. You become an attractive candidate for employment opportunities and are held in good stead by potential clients.
As well as passing the exam, those working in the profession must have completed a FASEA-approved financial planning course and a professional working year of at least 1,500 hours. They must also comply with the code of ethics, among other things.
The Financial Planners and Advisers Code of Ethics 2019 includes principles and ethics that financial advisers should inherently be familiar with. The FASEA code of ethics discusses ethical behaviour, processes, client care and more, so it's a keystone document.
Sarah King is the Head of Client Care at Stockspot, an online investment platform in Australia. She believes that introducing the Financial Adviser/FASEA exam helped weed out the advisers who were in this profession for the wrong reasons.
"There's been a mass exodus out of the advice industry because of this exam," she says. "People who were there for the sales aspect, getting commissions and kickbacks, have been weeded out."
5 tips for Financial Adviser/FASEA exam preparation
As an exam with a reputation for being intricate, it can feel stressful to prepare for the Financial Adviser/FASEA exam, even if you're already a financial adviser. These five tips from financial adviser Sarah King will help you walk into the exam as confidently as possible.
1. Go easy on yourself
Don't put too much pressure on yourself to get it right the first time. The most recent results showed an improvement from the first round of ASIC exams and a 43 per cent pass rate. And of the candidates who took the test at the beginning of 2022, three out of four were resitting. You can retake it if you don't pass the first time.
2. Think like ASIC
If you ever come to a crossroads at a question in the exam, consider what ASIC would do. Their primary consideration is consumer protection and stringent processes, so choose the option that best aligns with that. ASIC has several resources on their website dedicated to the exam. It's worth researching as much as you can before sitting for the test.
3. Learn the code of ethics
"The code of ethics is the backbone of the exam," King says. Although different components and questions are covered, knowing these core values that underlie the code will be the most beneficial.
4. Look at the old FASEA site
King recommends using Trove to look at the 2021 version of the website for a full FASEA summary. "You'll find the code, practice exams, FAQs and guides, so it'll give you everything you need to know to pass the exam."
5. Don't assume anything
King believes that too many candidates enter the exam without preparation because they assume they'll know the answers. As a three and a half hour exam, it requires a lot of study and practice to pass.
Next steps after the Financial Adviser/FASEA exam
After taking the Financial Adviser/FASEA exam, you'll receive your mark within six to eight weeks. Licensees will need to update their details on the Financial Adviser Register so that the public can verify their qualifications.
If you've satisfied the other requirements, you can begin or continue working as a financial planner and enjoy the benefits afforded by the career. These benefits include a flexible work schedule and the ability to specialise within the field.
We asked Sarah King what the best thing about being a financial planner was for her.
"I get so much satisfaction from helping people meet their financial goals, and not just the wealthy but everyday Australians who need financial advice."
If earning money is your motivator, there's good news for that as well. According to Seek, the expected financial planner salary in 2022 is between $100,000 and $120,000 per year. Depending on your speciality, the earning potential for a financial advisor or planner can be even higher.
Study paths to take you there
The path to working in finance can lead in many directions. Victoria University (VU) Online offers several FASEA-accredited financial planning degrees that you can take to get into this profession.
Master of Financial Planning
This FASEA-approved degree is ideal for developing financial planning skills or for existing advisers who want to learn more. With six units counting towards FPA CPD points, you'll gain skills immediately applicable to the industry. You will also be able to demonstrate to potential employers the depth of your knowledge and stand out as a financial adviser with advanced skills.
Graduate Diploma in Financial Planning
If your goal is to pass the FASEA exam, you'll first need a Graduate Diploma in Financial Planning. For members of the Financial Planning Association of Australia (FPA), this is part of their Member Rewards Progam, so you'll save 15% on course fees, which means a discounted price of $2,762.50 per unit.
Graduate Certificate in Financial Planning
A Graduate Certificate in Financial Planning includes four units that existing financial planners can use to complete their required CPD. This degree is also eligible for an FPA members discount.
VU Online for a future in finance
If your goal is to become a financial adviser, VU Online offers a number of postgraduate study options so you can earn a FASEA-approved degree.
Regardless of which financial planning qualification you choose, you can successfully balance study with work and other commitments thanks to VU Online's award-winning postgraduate Block Model. Study one unit at a time and be supported seven days a week and in the evenings. With VU Online, you can plan for success with our flexible and accessible online study model.
Speak to an enrolment advisor about possible study options, eligibility and course details to get a clear picture of the path you want to take, or visit our website to learn more about our 100% online Master of Financial Planning.