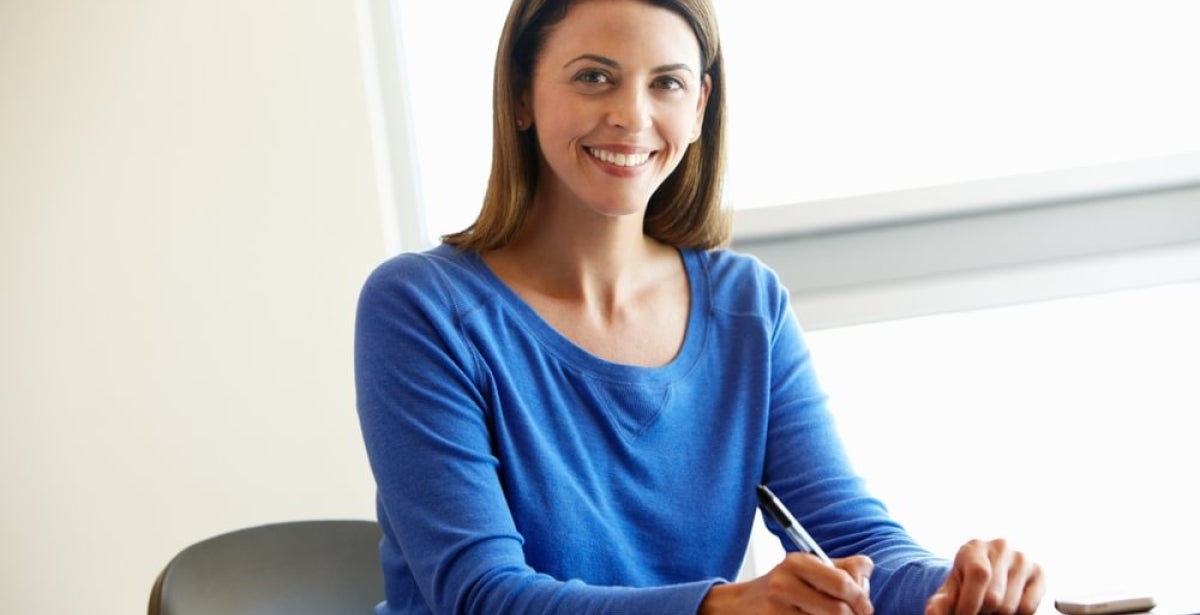 What Does a Financial Planner Do?
Helping people to secure their financial position is an important role to play. Trusted financial planners are essential for advice and support through the good times and the bad.
But that is just the beginning. Financial planning is a diverse and rewarding industry to work in. Not only do you get to meet a variety of different people, you also get to help them grow and secure their wealth.
If you are thinking about how to become a financial planner, you first need to understand what a financial planner does. If you want to pursue it as a career, we share the key tasks you would be responsible for, as well as educational pathways to consider.
What is a financial planner?
At a high level, financial planners help their clients reach their financial goals. This includes working with clients to understand their financial position, establish their goals for the future and then tailor a plan that will help them achieve those goals.
Not all financial planners work in the same way. Some may specialise in a particular area, such as tax or investment planning. Others may provide more general financial planning for their clients.
Day-to-day, what does a financial planner do? Here is an overview of the types of tasks you'll be responsible for:
Meeting with clients to discuss their financial goals.
Analysing their financial positions based on factors such as income, expenses, debt and assets.
Researching options to help them improve their financial positions to meet their goals, which may include things like superannuation and investments, as well as strategies to reduce debt or spending.
Preparing financial plans outlining your recommendations, known as a Statement of Advice (SOA).
Meeting with clients to check in on their progress and review their plans as circumstances change.
So, if that is what a financial planner does, what is the difference between a financial advisor and a financial planner?
Financial advisor is a broad term that refers to people who help their clients manage their money. This includes financial planners, as well as mortgage brokers or insurance agents, among others.
Financial planning is a heavily regulated industry. You must hold the relevant qualifications in order to give financial advice.
Financial planners and advisors must also hold, or be authorised under, an Australian Financial Services (AFS) licence, depending on the ASIC requirements for their role.
The industry outlook for financial planners
Over the past decade, there have been a large number of changes in the financial planning industry. This spells good news for clients who engage the services of a financial planner, and it is a good thing for the industry as a whole.
The financial planning industry of today is vastly different to the one of the past. The reforms have served to improve the quality of financial advice that customers receive, as well as enhancing the regulatory framework and ethical standards.
The five-year growth outlook for financial investment advisors and managers is also strong, sitting at just over 10 per cent [1]. The average financial planner salary in Australia ranges from $90,000 - $130,000 per annum [2]. However, these average salaries are just an indication to guide your expectations. Actual remuneration is generally based on your level of experience as well as many other factors.
The key to succeeding as a financial planner is not just in developing finance skills. Successful financial planners are also able to develop strong relationships with their clients. Trusting a person with your financial future is not an easy decision to make. If you are considering a career in the industry, it is important to consider the work you will be doing and how well suited you are to this type of work.
Financial planner course options
If you are feeling the pull towards a career in financial planning, you will need to start with the right training.
At Victoria University (VU) Online, we offer two options for students who want to begin a career as a financial planner. These are our Graduate Diploma in Financial Planning and Master of Financial Planning.
More than just a career in financial planning, these qualifications also give you the opportunity to pursue a range of different avenues. Depending on your skills and experience, this may include roles such as a superannuation consultant, insurance advisor, risk advisor, business development manager or client service officer.
You will develop the skills you need to succeed as a financial planner with an approved degree to meet the regulatory requirements. You will learn how to critically analyse risks associated with financial planning and understand the software that will support your financial planning role.
The courses also cover the different financial planning strategies you might use for your clients and how to extrapolate client needs. You will learn all of this in the context of the relevant laws and codes of ethics to ensure you can meet your obligations to your clients.
VU Online's postgraduate Block Model means that you complete each unit in a four-week block. Rather than trying to juggle multiple subjects, you can focus on a single subject at a time.
Choose to study when it suits you and know that you have the support you need to upskill for your new career. This flexibility will allow you to better balance your studies with your other commitments.
Graduate Diploma in Financial Planning
Our Graduate Diploma in Financial Planning is a great option for those wanting to begin a career as a financial planner or current financial planners who want to upgrade their qualifications.
Upon completion of the Graduate Diploma in Financial Planning, you will have a strong understanding of the Australian ethical and legal requirements for financial planners.
The Graduate Diploma in Financial Planning consists of eight units and is completed part-time over 16 months. For financial planners already working in the field, this course will help them to fulfil their FASEA requirements to continue practising.
Entry to the course requires the completion of an Australian bachelor degree or graduate certificate in a similar discipline. Alternatively, applicants with a minimum of five years' approved work experience will also be considered.
Master of Financial Planning
The Master of Financial Planning builds on foundational financial planning concepts to equip you with advanced skills. At the end of the course, you will have a holistic view of the requirements of an accredited financial planner.
Completed over 24 months, part-time, this course includes 12 units. In the ever-evolving landscape of financial planning, the Master of Financial Planning is an opportunity to distinguish yourself as an industry leader.
You will need an Australian bachelor degree or graduate certificate in a similar discipline. If your bachelor degree is in an unrelated discipline, you will also need five years of managerial experience.
Step into a rewarding new career
The financial planning industry offers a wide range of opportunities to pursue an exciting and interesting career. Studying with VU Online will position you to make the most of these opportunities and excel in your chosen pathway.
Take the first step towards becoming a financial planner. Download a brochure to learn more about our financial planning course options.
Sources
[1] Labour Market Insights: Financial Investment Advisers and Managers