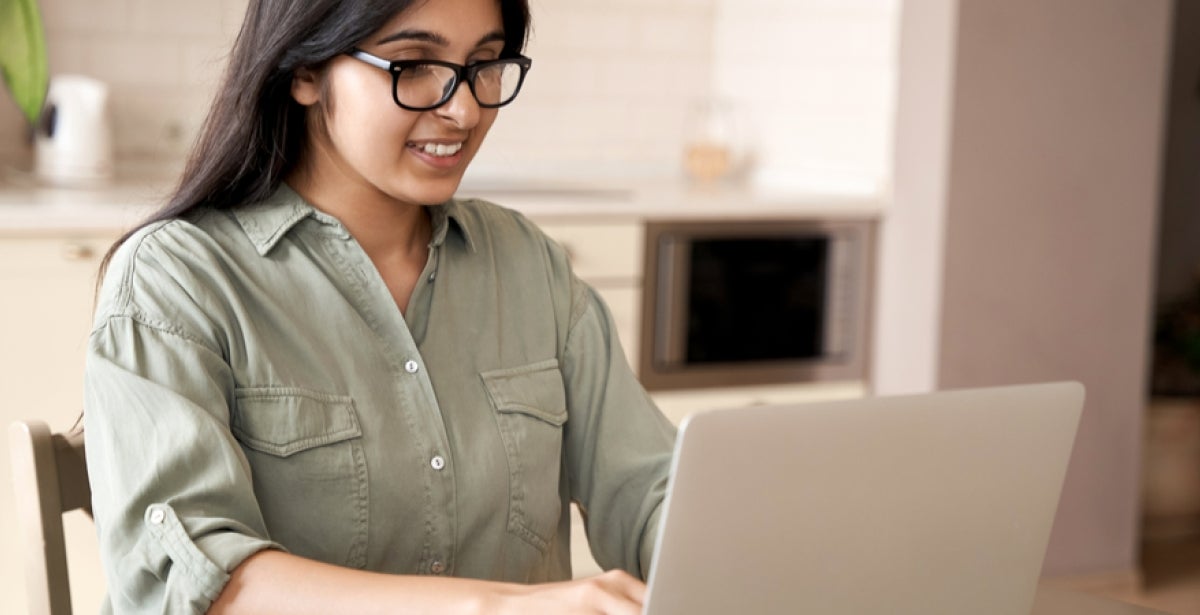 The field of public health draws on the expertise of many medical disciplines to prevent us from getting sick.
While individuals seek the help of a doctor in reaction to personal health issues, public health works proactively with entire populations on health prevention and promotion.
As a career, public health can take you around the world, deep into the heart of Australia or into a wide variety of workplaces, educational settings and healthcare services.
What is public health?
The World Health Organisation (WHO) once defined public health as, "the art and science of preventing disease, prolonging life and promoting health through the organised efforts of society."
Through the COVID-19 pandemic, we have witnessed those organised efforts change and evolve as insights from researchers are put into action by practitioners and educators.
Outside of COVID-19, public health has improved community health by promoting the health benefits of folate for pregnant women, immunisation for eliminating infectious diseases, sunscreen for reducing skin cancer and both quitting smoking and gun control to reduce deaths.
These sorts of public health challenges mean the field is interdisciplinary in nature, drawing on biology, sociology, health sciences, medicine, business, epidemiology, health economics, psychology, biostatistics and community development.
7 reasons to study public health
Studying public health offers more than just a dynamic work environment in a career that improves the health and quality of life of society.
Whether you have recently entered the workforce as a health professional, you're looking to expand your occupation or you can see the value of your experience and skillset from another field entirely, studying public health can help you achieve your goals.
Here are seven reasons to study public health:
1. The demand for jobs in public health is growing
And it's not just for contact tracers, virus testing and administering vaccines – in fact, the demand for jobs in public health has been growing as part of the healthcare sector for some time.
Pre-COVID, healthcare was already Australia's fastest growing industry. Australian Government forecasts predict an additional 250,000 jobs in the sector by 2023.
Identifying which of those jobs are public health jobs is a bit of a challenge because public health is enmeshed in so many different disciplines. Public health includes jobs such as epidemiologists as well as health educators, social marketers and youth workers.
McKinsey is a consulting firm that advises governments and corporations on strategic management. With health economics in mind, their advice is for countries and companies to spend on public health now to prevent more health problems and financial losses in the future.
So, the demand for jobs in public health is likely to continue to grow in future.
2. Career opportunities in public health are very diverse
Public health career opportunities range from highly clinical jobs that are based in hospitals to communications roles that are most effective when they are far from a medical institution.
Infection Preventionists work in hospitals, aged care homes and other large facilities to prevent the spread of infection among their residents. This role develops guidelines and strategies that are customised for their setting to prevent people from acquiring infections.
Health Informatics Specialists are likely to work in research institutions where they combine an expertise in health with data science. This role develops health data models that enable researchers to vary influencing factors and forecast possible outcomes.
Health Promoters or Health Promotion Officers have a diverse range of possible workplaces. You could find yourself working in schools, health facilities or any individual workplace to share guides, tools and information about health.
Some other career opportunities for public health professionals that you might like to explore include:
Disease Preparedness Researcher
Health Educator
Communicable Disease Analyst
Public Policy and Strategy Consultant
3. You can study a broad range of areas in public health
VU Online's Master of Public Health has been designed to give you study options that take in a broad range of areas in public health. From epidemiology, disease prevention and biostatistics to health promotion and education, you'll develop a large knowledge bank.
"The Master of Public Health prepared me for a meaningful career by giving me a strong foundation in a variety of public health areas," says Alice Cronin, VU Master of Public Health graduate.
While this public health degree offers a broad range of units, it also enables you to go deep with the choice of two specialisations.
The Health Promotion specialisation focuses on health policies, sociological implications and global health concerns. It gives you the real-world skills to inspire individuals and communities to create physical, social and economic environments that support good health.
The Global Leadership specialisation gives you the skills to lead, manage and consult on public health projects. You'll develop the ability to apply systems thinking to global perspectives on health systems and public health policies.
4. You can be part of the solution to global issues
Angela Sheedy is the Online Coordinator of VU Online's Master of Public Health and COVID-19 Emergency Response Workforce Educator at the Northern Territory Department of Health. When the pandemic arrived, Sheedy realised she could be part of the solution to global issues without even leaving Australia.
"I've had to develop and deliver really specific COVID-19 education around COVID disease, aetiology (the causes of disease), infection, control principles personal protective equipment," says Sheedy.
"We've employed many new graduate nurses, straight fresh out of university. I mean, we've had them basically coming into our pandemic clinic and I've been teaching them how to swab within two days of receiving their registration."
With her understanding of the science and the art of public health, Sheedy has also enabled people without a health background to be part of the solution to a global issue.
"I've been re-educating bus drivers, IT students, return to work mums, butchers – basically people who might've had their jobs displaced because of COVID-19."
But the pandemic is not the only global issue in need of public health experts.
The United Nations acknowledges that the pandemic has had a wide-ranging impact on healthcare, sharing that a decade of progress in fields like reproductive health, maternal health and child health could be stalled or reversed by the COVID-19.
United Nations member states have adopted the 2030 Agenda for Sustainable Development, which includes 17 Sustainable Development Goals. Number 3 on that list is to ensure healthy lives and promote well-being for all, at all ages. Public health programs will be key to achieving this goal and according to the UN, scaling up investment in universal health coverage is essential.
5. Postgraduate study can take your career to the next level
Postgraduate study can be used to secure a promotion, instigate a career change, or validate your experience and update your skills.
Whatever your career goal is, and whichever direction you want to go, VU Online's Master of Public Health can help you get there.
Public health salaries
Because public health jobs can be found across several industries and job titles vary, it isn't easy to present a clear indication of public health salaries. However, here are some indicative full-time salaries from a selection of roles.
Glassdoor.com collects information on salaries from the people that hold the jobs and according to those contributions:
Policy Advisors - Health can expect to earn between $68,000 and $133,000.
Health Services Administrators can expect a salary between $65,000 and $199,000.
Health Educators can expect a salary between $89,000 and $118,000.
6. You can learn from experts on the front line
Before embarking on her career in public health, Angela Sheedy was also a student at VU and graduated from with a Bachelor of Applied Science in Nursing. While this gives her an affinity with students, it's really her public health expertise that provides the greatest benefit.
"I think one of the great assets to the university is that you have got people like myself, who are actually working in the frontlines of public health, coming in and working with you," says Sheedy.
"It's a privilege for us, but it also really helps give credibility to what VU Online is delivering to students."
7. You can enjoy flexible, supported online study
VU Online's Australian first postgraduate Block Model has been designed to ensure you succeed in your studies. In fact, it's been so successful that it won 'Best Online Learning Model' at the LearnX Live Awards in 2020.
The Block Model breaks the learning year into six study periods, where you study one topic for each seven-week period. That means you can focus on what you're learning, while completing more of your course each year.
This course is 100 per cent online and part-time, which means you can study your coursework where you want and when you want, without interrupting your work.
To bolster your success even further, VU has four layers of support. You'll have an online unit facilitator for one-on-one academic support on sms, email or phone, seven days a week. Your online unit coordinator will deliver fortnightly teaching seminars and be available for online office hours on weekdays.
The third layer of support is your Student Success Advisor who is available on weekdays to answer your non-academic questions. And the fourth layer is a network of resources that includes IT support, the library, counselling and more.
Take the next step with a Master of Public Health from VU Online
VU Online's Master of Public Health has been designed for industry with a focus on hands-on skills and not just book learning. The industry-specific specialisations of Health Promotion and Global Health Leadership prepare graduates for success in the public health practice.
When you take into consideration the student support, the postgraduate online Block Model and industry experts like Angela Sheedy, this degree is good for the health of your career and the wider community.
With a Master of Public Health from VU Online, you will gain skills that you can use in a broad range of public health roles. Take the next step and contact our Student Enrolment Advisors on 1300 682 051.