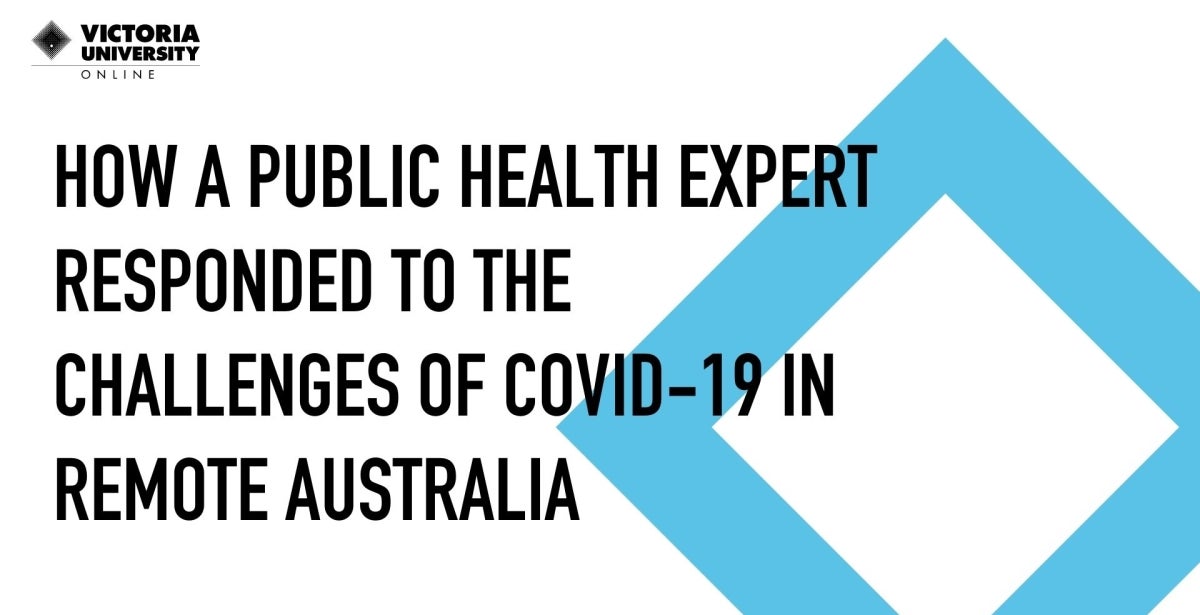 How A Public Health Expert Responded to the Challenges of Covid-19 in Remote Australia
Since the first reported case of COVID-19 shook up Australia, leaders across the country have faced the challenge of keeping local communities safe.
When so many states have struggled, it's impressive to note that Australia's third largest region - the Northern Territory - managed to get through 2020 with no deaths and the lowest caseloads in the country.
But keeping local communities safe hasn't been without its challenges. Against a unique backdrop made up of a chorus of frogs and wet/dry seasons, public health expert Angela Sheedy has been on the pandemic frontline.
Sheedy's been hard at work to protect the Northern Territory, with its sparse population of less than a quarter of a million people.
"Different aspects of public health come in because of that great expanse of our population up here, smaller population, but over a greater area, greater landmass."
Angela Sheedy is a COVID-19 Emergency Response Workforce Educator at the Northern Territory Department of Health. Sheedy is also an online coordinator of VU Online's Master of Public Health.
Sheedy's role is to ensure that the NT has "got a really solid COVID-19 response team who understand COVID-19 safe practice."
The role of an Emergency Response Workforce Educator
In the NT, rates of chronic disease and household overcrowding are higher than many parts of Australia – meaning COVID-19 poses a significant risk.
To protect vulnerable remote communities, Sheedy has had to develop and deliver COVID-19 education programs specifically tailored to meet surge capacity. The focus has been on "disease, etiology (the study of causation), infection control principles, and personal protective equipment (PPE)".
The health care education initiatives led by Sheedy zone in on factors such as "what level of PPE you might require" and ensures "everybody's aware of how to keep themselves safe" – whether working in offsite administration, quarantine facilities or health services.
Building the territory's health capacity and its ability to respond to the coronavirus has meant bringing new nurse graduates up to speed, with swift action.
"We've had them coming into our pandemic clinic and I've been teaching them how to swab within two days of receiving their registration," Sheedy says.
Sheedy has also had to work with a diverse group of people, including those from non-health backgrounds. 
"I've been re-educating bus drivers, IT students, return-to-work mums, butchers – basically people who might've had their jobs displaced because of COVID-19.
"I go through training with them to make sure that they're job ready for their COVID specific role." 
While training others, as a public health expert Sheedy has also had to upskill herself to stay one step ahead of a deadly virus that keeps mutating.
"One of the first things I said to the Department of Health was, 'Well, first you've got to educate me. This is all new to me too.'
"It does mean that I have to keep up-to-date with the latest COVID practices," says Sheedy.
The challenges faced by Sheedy and her team in dealing with COVID-19
A global health crisis like COVID-19 has delivered harsh lessons on pandemic preparedness, disease prevention and public policy. In some countries, including Brazil and Germany, hospitals have been on the brink of collapse.
As far as infectious diseases go, COVID-19 has been the biggest health challenge the world has seen in the past century – pushing the limits of local health services and crushing entire health care systems.     
The impact of the pandemic is not over - which is why for Sheedy it's crucial the NT "workforce is well educated, so that they know how to keep themselves safe."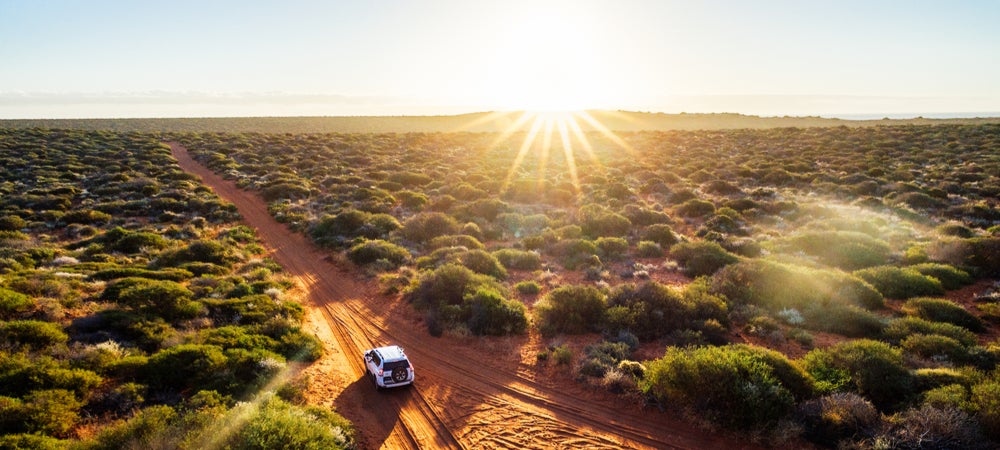 Maintaining a surge workforce
According to Sheedy, keeping a tight lid on the virus starts with the workforce understanding the foundational principles of infection control.
"Working within COVID-19 frontlines they understand hand hygiene, physical distancing, things like this."
More than that, Sheedy says working with and training a transient workforce requires solid surge workforce planning.
"(It means) we actually do have a group of people that we can rely on. We might need them to come into an aged care facility or need them to pack a bag and get ready to go out into a very remote community." 
This level of preparedness also requires "continually topping up our workforce," says Sheedy. To ensure demand meets supply, they've brought on graduate nurses to maintain adequate health outcomes.
"We've actually employed second- and third-year undergraduate nursing students."
But working on the frontlines is not for everyone. Sheedy has discovered that some people are "not comfortable" once they step into the role.
"We'd rather them be honest and we can either find a different area for them to work in, or they might find work elsewhere." 
Logistical issues
Preparing for a remote community outbreak of COVID-19 poses a number of logistical obstacles. These are created by factors such as geography, health outcomes, and social and economic disadvantage.
The vast land mass of the NT is particularly challenging for public health professionals Sheedy says as some "remote communities are actually cut off by road".
While in some ways this makes the community safer, says Sheedy, it also "adds logistical concerns".
"There's strategising as to how are we going to manage this if, and when we have to go out there."
Sheedy points out that despite the NT's Indigenous communities being "very resilient," their "transmission risk is going to be higher" due to a "high prevalence of medical conditions that place people at higher risk of severe disease from COVID-19".
These glaring biostatistics determine overall strategy and "the first response measures," says Sheedy.
"We go in and identify who their vulnerable community members are and offer them the opportunity to evacuate from the community for their own health and safety.
"That might include people who might need dialysis or who are being monitored for mental health issues, or someone who's on an aged care support program." 
Aside from health problems, the other big barrier is socioeconomic inequities that increase vulnerabilities.
"A lot of these communities are already facing a lot of issues around access to food security, health services, there's high levels of unemployment," says Sheedy. 
"We need to make sure we're not making people sicker by putting them into an isolation situation where they're not getting access to food and health services." 
Complacency
As far as Australia is concerned, the NT has been lucky in 2020 to avoid the worst of a communicable disease which has plunged other parts of the country into lockdown and brought their economies to a grinding halt.
But this 'luck' can lead to complacency, says Sheedy, and there is still work to be done to stop people from dropping their guard.
"[In 2020, people in the NT] haven't had that real exposure to COVID.
"We've become quite reliant on our Chief Health Officer's directions to really enforce COVID safe practice. We've certainly offered a lot of additional education and support to all of our businesses to ensure that they've got access to the information that they need." 
Environmental factors
One of the other challenges facing public health experts who are trying to bolster health education and health promotion across remote areas is the NT's climate. The territory's tropical monsoonal weather can disrupt the delivery of health services. 
Monsoonal floods can wreak havoc, says Sheedy, making accessibility of remote areas extremely difficult.
"We need to know that if we had to get to a community quickly, we can't do it by road. Do we have access to the planes to be able to get our team out there?"
While the region is popular with tourists for its hot days and sunny skies, with average temperatures hovering in the high 30 degrees, this is an "extreme factor" facing public health experts.
According to Sheedy the "heat has been a great concern" and "it adds another level of complexity of managing within a remote community."
It has meant that the public health team have to put in safety measures to minimise heat stress. Additional steps have been introduced for the practice of donning and doffing, which refers to putting on and taking off PPE like surgical masks, face shields and gowns.
"There's a time limit on how long you can wear your PPE. 45 minutes has been the extreme maximum that people are allowed.
"We've introduced a rehydration stage, which means that they have to have some water when they've doffed. We've introduced a slushy station because cold slushies are a great way to help bring down the core temperature."
These measures have been put into practice, says Sheedy, while running COVID-19 training with the Australian Defence Force.
"It's thinking about how they're going to manage this on top of their uniforms and the waste management for us because PPE creates a lot of environmental waste."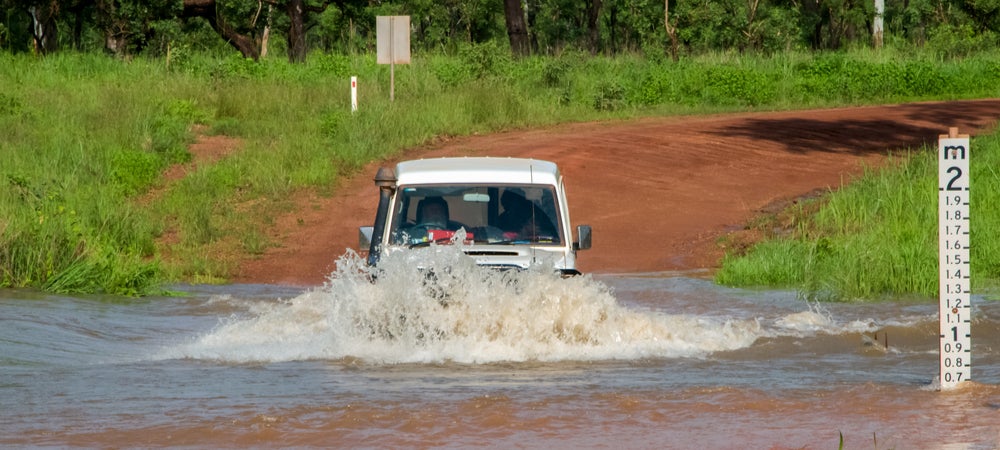 Consulting with and preparing remote communities for outbreaks
Across the NT, 31 per cent of the population are Indigenous, with 18 per cent living in remote or very remote areas. Research shows that infectious disease control measures and health policy must be developed in collaboration with the Indigenous community, with culturally informed strategies.
According to Sheedy, "The initial response really needs to be done in a culturally sensitive way. There needs to be a lot of transparency and a lot of collaboration.
"There has been a lot of community consultation and engagement with Aboriginal support agencies to make sure that they're aware of our remote community outbreak management plans, and that they're supported to prepare their own remote community response plan.
"If we've got monsoon rains, it might mean that we would actually evacuate a whole community. That might be different to their original plan. All of that needs to be continually communicated."
This can only be successfully achieved, says Sheedy, if members of the community are part of the Rapid Response team.
"That means that the people who would be coming into that team are hopefully going to include members of that community as well."
With VU Online's Master of Public Health, you can learn from the experts on the front line
By completing VU Online's Master of Public Health you will gain the skills to tackle current and emerging issues in local and global contexts. Learning from academic staff like Sheedy, who are experts working at the coalface of the pandemic, you'll be prepared to solve some of the biggest problems facing public health.  
Within this course you have the opportunity to specialise in Health Promotion, which will set you up to make a real impact on the health outcomes of vulnerable and diverse populations worldwide.
Ready to take the next step in your career in public health? Learn more about VU Online's Master of Public Health, or get in touch with our Student Enrolment Advisors on 1300 043 531.