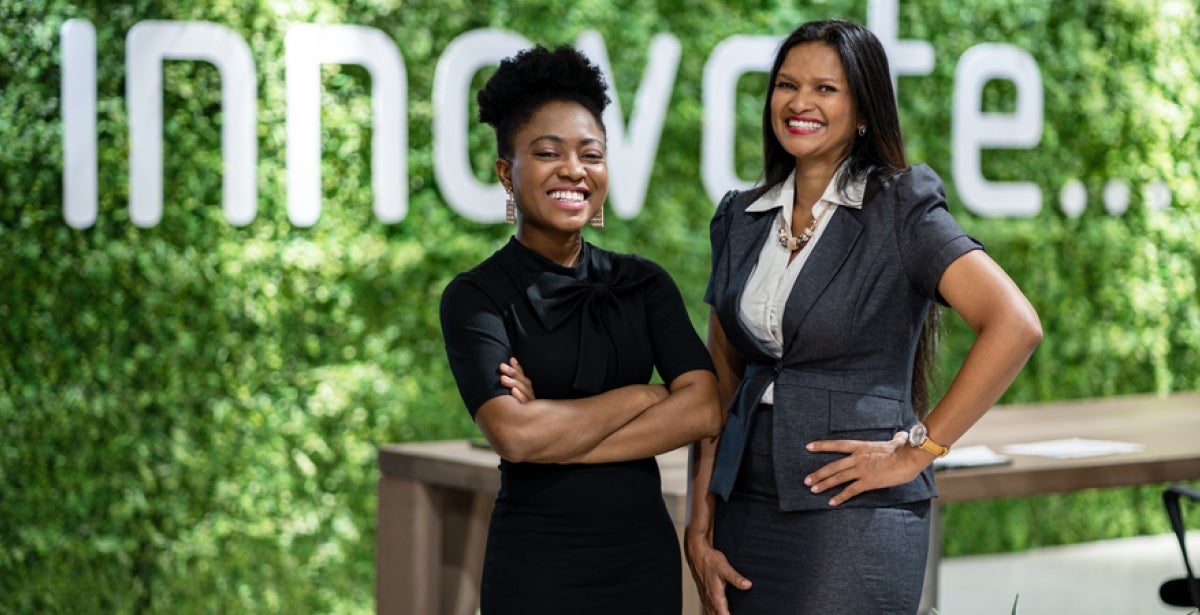 Use Your MBA to Make a Difference
Contrary to popular opinion, MBAs aren't for just for ambitious high-fliers pursuing leadership roles in the corporate world. An MBA can be a powerful tool for making a positive impact on the world. Many MBA graduates use their qualifications to make a difference in the not-for-profit (NFP) sector or start their own social enterprise, finding great personal and professional satisfaction from the experience.
Why the world needs more MBAs
Businesses across the globe have experienced turmoil and change due to the COVID-19 pandemic. From moving to remote work to adapting restaurant practices, businesses have had to transform to survive in a new environment.
Of course, COVID-19 isn't the only challenge facing businesses. Issues such as social justice and climate change impact communities around the globe and demand innovation from business leaders.
These issues emphasise a growing need for more socially just, sustainable and ethical business practices. An MBA can equip aspiring business leaders with the tools they need to solve these problems and drive truly meaningful change.
How to use an MBA to make a difference
According to the Productivity Commission, there are more than 600,000 NFP organisations in Australia. Some of them are large businesses that need the skills and expertise of an MBA graduate to solve complex financial, governance and management issues. Many are also successful social enterprises.
Entrepreneurs have been inspired to combine their business acumen with a belief in a social, environmental or philanthropic causes and have made a difference to others using their business models. Before the pandemic, there were 20,000 social enterprises in Australia, but the trend is set to grow.
Simon Griffiths, Who Gives A Crap
Melbourne-born Simon Griffiths is co-founder and CEO of Who Gives A Crap, a social enterprise that sells recycled toilet paper, tissues and paper towels. In addition to helping save the environment, the company donates 50 per cent of its profits to charities that help build toilets and improve sanitation in the developing world. More than AU$5.85 million has been donated to charity since the first product was launched in March 2013, with significant growth in 2020.
The COVID-19 pandemic saw the business grow exponentially as people stockpiled toilet paper when panic buying. However, all those additional toilet rolls have enabled the business to donate even more toilets to the developing world and improve health for disadvantaged communities.
Bec Scott, STREAT
A desire to eliminate youth homelessness through social enterprise was the driving force behind Bec Scott starting STREAT. Through its chain of Melbourne cafes, STREAT provides hospitality training and work experience for homeless youth, equipping them with the resources and life skills to help get them off the streets for good. Scott believes in the importance of using market-based solutions rather than traditional welfare channels to create social change — an approach that saw her named Ernst & Young Social Entrepreneur of the Year in 2016.
She has a total of 11 social enterprises, all making a difference to disadvantaged people, including a successful home delivery business for fresh food. The pandemic has affected young people in particular, who are struggling to gain access to education and jobs. Enterprises like STREAT can really make a difference to a young person trying to get a foothold in the job market in a challenging world.
Debra Riddell, Breadshare
Debra Riddell is from Scotland and has an MBA. She set up Breadshare in 2011 as a result of her passion for bread making. Debra used her culinary skills and business acumen to establish community workshops and teach families how to bake. She promotes the health benefits of real bread and makes food available to people who cannot afford it through social enterprise. It is another example of someone using the skills learned through an MBA and combining it with their passion for creating a business and making a positive difference.
Eyal Halamish, OurSay
Eyal Halamish is a successful social entrepreneur who co-founded OurSay, a community engagement platform that revolutionises the way governments and organisations communicate with the public. Halamish's background in management consultancy within the mining and banking sectors, along with a vision to see greater public participation in important social issues, inspired him to find a way to connect government leaders and policymakers with local communities.
Engaging with and empowering people to make decisions in their communities will improve how they live and work in an area and be a catalyst for change in a neighbourhood.
Make a difference by earning an MBA
Whether your dream is to run a large not-for-profit or start your own social enterprise, studying an MBA with VU Online will give you the specialist knowledge and advanced business skills you need to make a difference. There has never been a better time to consider social enterprise as a model for business and change someone's life for the better.
---
Contact us today for more information and to kick-start your MBA not-for-profit adventure.