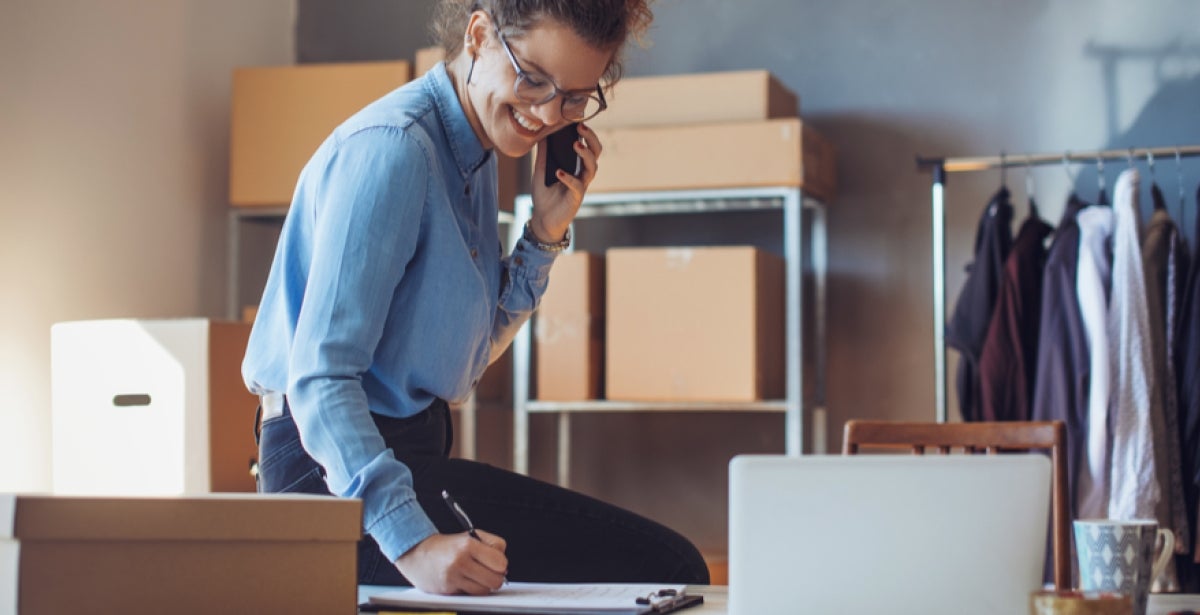 Studying an MBA as a business owner
Are people born entrepreneurs or can they learn new skills? Are good business owners the product of countless hours of trial and error or does a solid business education make them successful? These questions have been asked countless times but remain pertinent as ever.
The current economic environment for small business owners in Australia
In a speech given by Reserve Bank of Australia (RBA) Associate Governor Christopher Kent in March 2021, he stated that the COVID-19 pandemic caused the largest economic downturn in Australia since the Great Depression of the 1930s. He added that small businesses were hit harder and were about twice as likely as large businesses to have declines of 50% or more.
As in other countries, small businesses in Australia have more trouble accessing financing than larger businesses and face more restrictive loan conditions.
In October 2020, the RBA noted that many Australian businesses entered the pandemic with limited cash reserves. Again, this applied largely to small and medium business owners. Policy interventions such as JobKeeper helped these entrepreneurs stay afloat.
The COVID pandemic is far from the only contributor to business economic challenges. Even before the pandemic, small business owners had a much lower survival rate than larger businesses. The Australian Small Business and Family Enterprise Ombudsman reported that from 2014 to 2018, the survival rate of small businesses whose owner was the only employee was 59.6%, compared to 85.6% for large businesses.
Every year, the Australian Securities and Investment Commission releases a report on corporate insolvencies. In the 2018-2019 report, the Commission found that small- to medium-size corporate insolvencies formed the bulk of external administrators' reports. Eighty-five percent of these businesses had assets of $100,000 or less, and 76% had fewer than 20 employees.
Why do SMEs fail?
In 2018, the Australian Centre For Business Growth released research into how and why small and medium enterprises (SMEs) fail in Australia.
The five main reasons were:
Lack of leadership and management skills including poor planning.
Insufficient market research and sales skills.
Mismanagement of financials.
Underestimating the impact of externalities.
Poor governance structures.
ANZ Chair in Business Growth and Director of the Australian Centre for Business Growth, Dr. Jana Matthews, said the study showed there were many reasons companies fail. However, the most common theme was CEOs not understanding their roles and responsibilities.
How do leaders avoid these failures?
Experience is something that can only be acquired on the job. That could be through unconscious assimilation (picking up facts and proficiencies as you go about your daily work), or perhaps with the support of a generous friend who has found their own success in business.
This type of learning has its downsides. It can over-simplify your professional growth to the point where your absorption of new ideas and abilities becomes highly casual and routine. As your confidence builds with experience, it's easy to act on instinct rather than stopping, thinking rationally, and asking yourself "is this the best way to proceed?"
That's not to say instinct isn't important in business. But it can be more productive — even revitalising — to consider problems and solutions more carefully. This is where formal education comes in.
How can a Master of Business Administration help?
An MBA program is a professional degree, which means it's focused on helping you develop your career. It combines the essential theoretical principles of management as well as relevant practical skills that give small business owners some 'hands-on' experience.
One major advantage for small business owners studying an MBA is that it allows you to engage with theory in a practical way, providing real insight into what management involves. You won't spend hours parsing through complicated jargon; instead, you'll learn the content that small business owners really need to know.
Studying an MBA as a small business owner means investing in yourself, your career and your business. It allows you to put an idea for a new venture into practice, understand what works and what doesn't work, and then optimise small business operations, making them more efficient and effective.
What can an MBA teach small business owners?
Studying an MBA means you will expand your skillset in areas like leadership, entrepreneurship and finance. You will be able to apply the curriculum in ways that are applicable to your business and help you reach your goals. As a small business owner, it's important to remember that even minor improvements can lead to significant shifts in profit or productivity.
Studying for an MBA can bring exciting challenges into focus while providing completely new perspectives. You'll learn many skills to improve business models, manage costs, become more proficient at adapting to change, develop bookkeeping skills and progress as a business strategist — all while you work.
An MBA can be just the thing to reignite your passion, providing a fresh perspective and access to highly relevant new skills that help small businesses grow. And of course, studying online can make fitting postgraduate study into your already busy schedule much more achievable.
Online MBA courses offer the same high-calibre education and opportunity to broaden your skillset that on-campus programs do. Plus, you can study virtually alongside other small business owners to understand the market in their local, national and international communities.
Because online MBAs can reach a larger student base, you can become a more well-rounded business owner by interacting with other professionals around the world, gaining insight into how small businesses operate around the world. Online MBA programs also promote critical thinking that helps small business owners address management and employee issues from a broad perspective.
Enroll in an online MBA at Victoria University
At VU Online, we help small business owners build a sound foundation for growth and profitability through our 100% online MBA.
VU Online's MBA features a wide variety of subjects that will allow you to develop the strategic, analytical and financial skills required of today's business leaders. You will also have the opportunity to choose to specialise in Finance or Change Management, so you can tailor your MBA to fit your career goals.
You can expect small class sizes and personalised support from facilitators and a dedicated Student Success Advisor. As a small business owner, you can work to build your businesses and can apply theories from your studies to solve specific challenges. After all, running a small business is more than just bookkeeping and data analysis; it's about the real-life development and application of business solutions.
Ready to take the next step? Reach out to our Student Enrolment Advisors on 1300 682 051 to find out more about our Master of Business Administration.