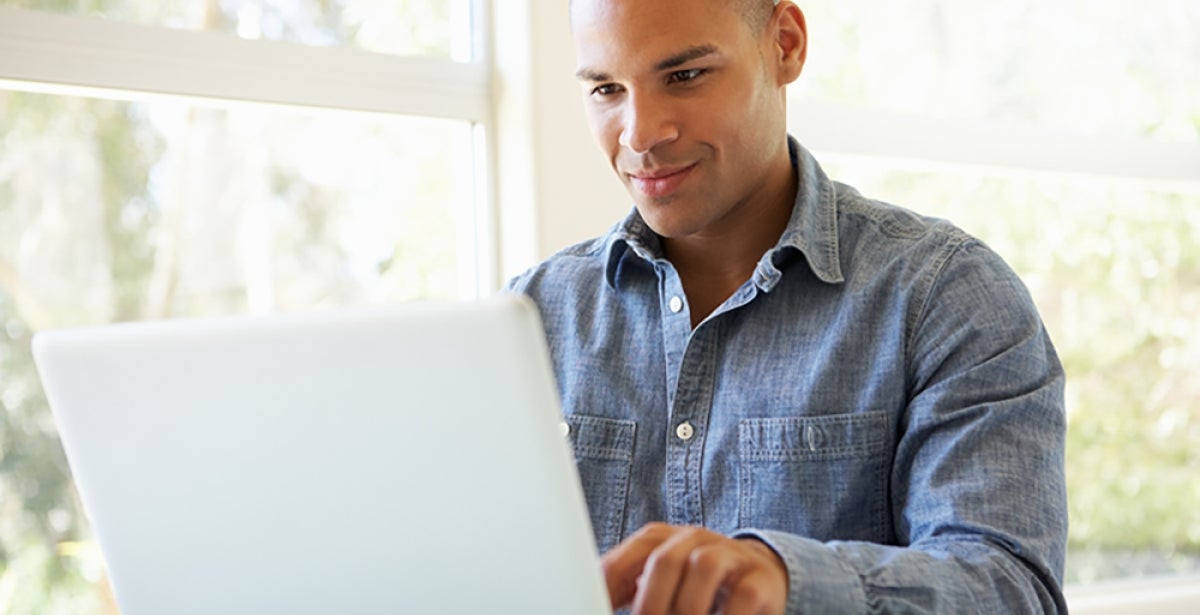 VU Online Facilitators help students create their success story
Undertaking a postgraduate degree can be a significant commitment, and the thought of going back to study – particularly on top of a busy work or personal schedule – may seem daunting.
What if you had individualised and personalised teaching support to help you navigate your way through each unit in your postgraduate degree? That's the reality for Victoria University (VU) postgraduate students, who study online. Each student receives personal, on-demand support from a dedicated 'VU Online Facilitator' for every unit of their qualification.
Who and what is a VU Online Facilitator?
VU Online Facilitators provide one-on-one, personalised and targeted learning support to VU Online postgraduate students within and outside working hours, meaning Facilitators are available seven days a week and in the evenings.
As a member of VU Online's student support team, every VU Online Facilitator works under the guidance of an Online Unit Coordinator and has a deep understanding of unit content, coursework and has industry experience. They are also highly experienced in areas such as academic research and referencing.
All VU Online Facilitators have a masters degree and/or a PhD and are matched with students in their areas of subject specialisation. In VU Online's MBA program, for example, the VU Online Facilitators for the Business Ethics and Sustainability unit are industry experts in this area. They have a thorough knowledge of the Business Ethics and Sustainability unit, its concepts, assessment tasks and other requirements.
According to VU Online Facilitator, Bala Aryan, students highly value the deep content knowledge and understanding that their VU Online Facilitator willingly shares.
"I explain ideas, answer students' individual questions and help each student make sense of the unit content."
"As a VU Online Facilitator I help students cement their knowledge and 'join the dots' between concepts," he says. 
What sort of support will a VU Online Facilitator provide?
"VU Online Facilitators act like personal study guides," explains Bala. "We are 100 per cent focused on providing individualised, tailored study support to every VU Online postgraduate student."
"Put simply, VU Online Facilitators meet the study needs of students, whatever they are. In practical terms, this means that the support we provide is quite varied, as each student has individual requirements. Some students may ask to have a particular concept explained in more detail. Some may have specific questions about the unit material, including readings or diagrams. Some may ask for help accessing articles or other unit materials or request assistance to reference their work correctly."
As a VU Online postgraduate student, you can undertake your degree in the knowledge that study support is readily available, whenever and however you need it.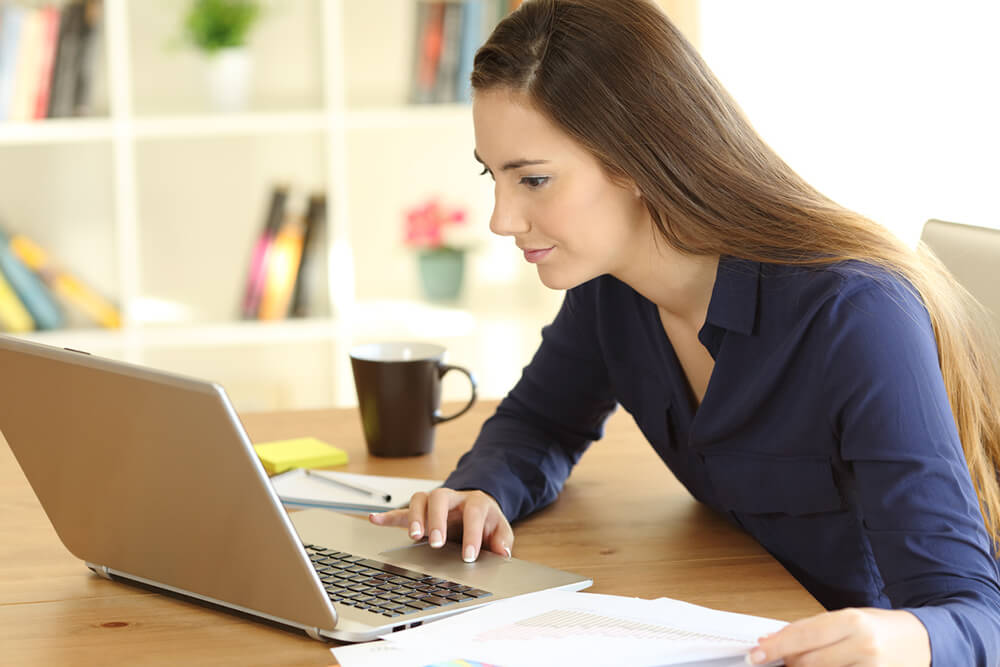 "We can even help students manage assignment timelines and plan their work if that's required. Many students appreciate this when juggling their study alongside work and family commitments."
Bala says VU Online Facilitators can answer almost any question regarding the unit, but if there is a question he or she can't answer or explain on the spot, they will find out and promptly get back to you, or alternatively direct you to the right person to assist.
"This could be another member of the VU Online student support team, your Student Success Advisor or an IT support person," he says.
Learning online made easy with support from a VU Online Facilitator
Access to a VU Online Facilitator is an exclusive benefit of choosing to study online with VU, says Bala.
"Every student has a different degree of comfort and familiarity with online learning," he says. "Having access to a VU Online Facilitator means you can readily access help to make the most of VU Online's learning platform, VU Collaborate."
As VU Online postgraduate programs are delivered 100 per cent online, participating in the collaborative learning and professional networking opportunities available via VU Collaborate helps students get the most out of their degree.
"Your VU Online Facilitator can answer any questions you have about how to use and engage with VU Collaborate. And if you're having technical issues, they will direct you to someone who can assist."
How do VU Online Facilitators provide support?
"Phone, email and text are the major communication tools we use for one-to-one collaboration," says Bala. "We use the most appropriate communication tool for the student and the query."
"For a very simple query, a text message or email response may be sufficient. Many of the interactions between students and VU Online Facilitators are over the phone because conversations enable full explanations to be provided, for example, about academic concepts and ideas."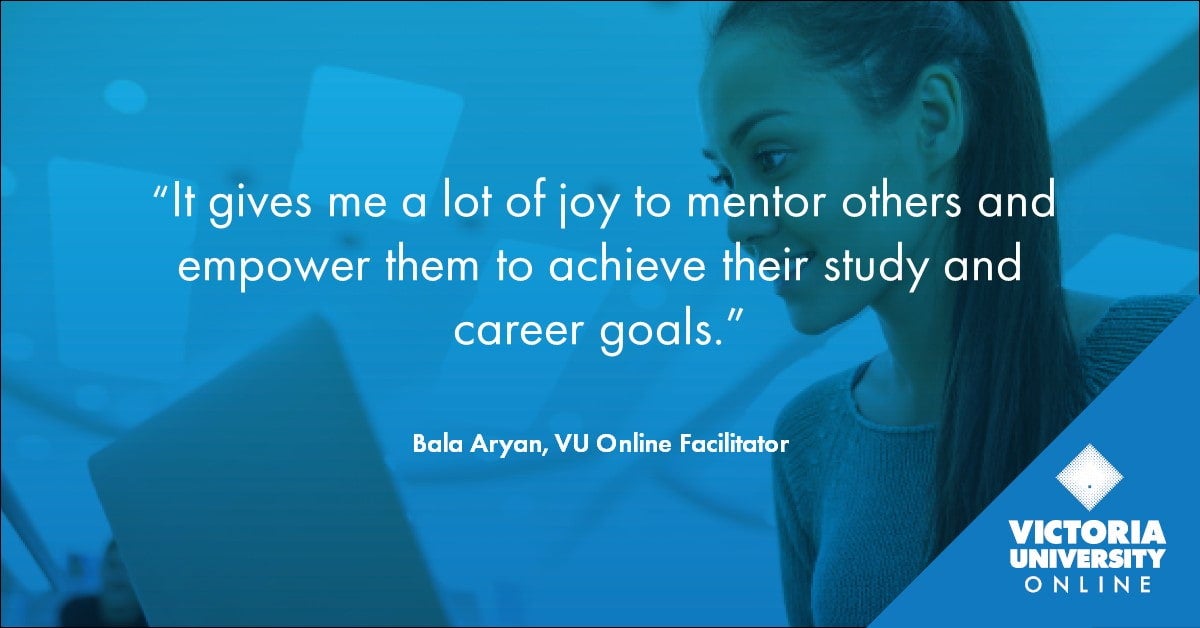 Once they have successfully enrolled in their course, students also have the opportunity to download the Victoria University Mobile App, which provides them access to VU Collaborate and other student resources from their phone.
When can I contact my VU Online Facilitator?
Students may contact their VU Online Facilitator at any time. However, Bala says most queries come through between 5.00pm and midnight, as this tends to be the time many postgraduate students are studying. By design, VU Online facilitators make themselves available to students during this time so they can be responsive to student issues.
At the same time, Bala says all VU Online Facilitators strive to be available during times that work best for the students they are assigned to during any given unit.
"We understand that VU Online students come from diverse backgrounds and circumstances. Some students are parents with young children, some are working full-time or part-time."
"We accommodate the unique needs of each student, including their need for support and information at preferred times."
Being a VU Online Facilitator is a role Bala finds personally rewarding. He says: "It gives me a lot of joy to mentor others and empower them to achieve their study and career goals," he says.