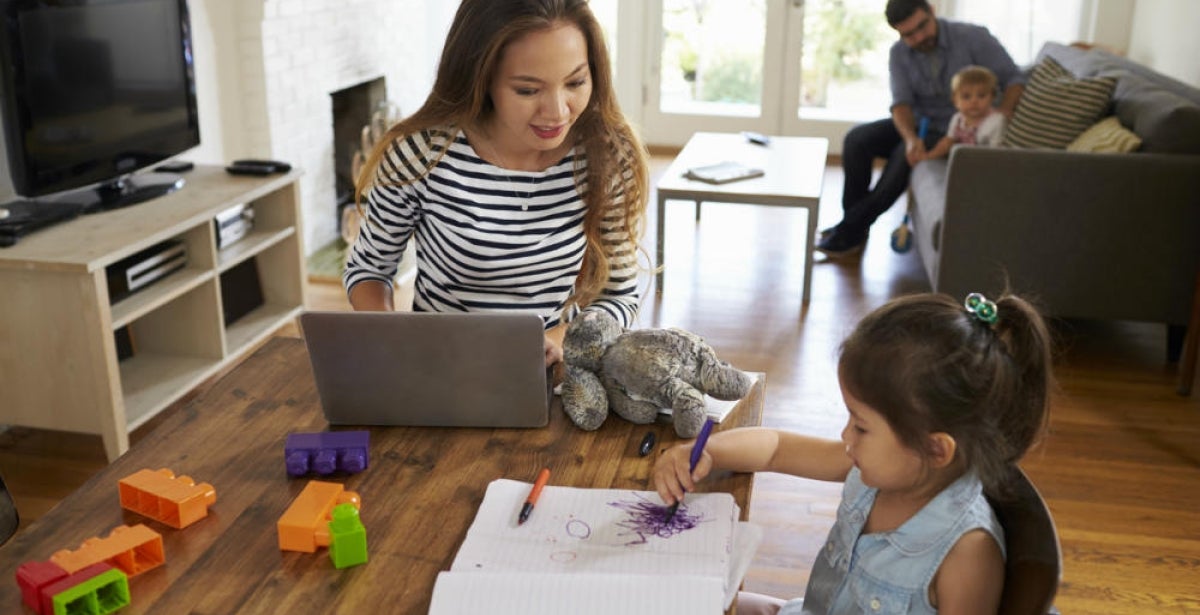 How to balance postgraduate study with family commitments
With its unmatched flexibility, the option to study online can make postgraduate dreams a reality for many students. But what if you have a young (or not so young) family? Finding the time to complete assignments and projects can feel daunting in the context of a busy life and the demands of children as well as work.
To help you get off to a flying start, here are some handy tips for balancing family while completing your postgraduate degree online.
Plan ahead
If you can, plan out your family schedule ahead of time to gain a clear understanding of when you can feasibly complete study and assignments.
A clear map of all your commitments can help you decide how many subjects you are able to take on each year, which will give your partner (and even older children) visibility around when you'll have your head down.
Consider purchasing or downloading a group calendar app that allows everyone in the family to see each other's schedules. Don't forget to include your study times and assessment due dates.
Bring your family along for the ride
Include your family in your study successes and explain to them why your studies mean so much to you. This can help them understand the importance of your new commitments and provide them with the opportunity to support you through your journey.
Stay results-focused by regularly reminding yourself of your end goal, why you chose to study online and how the qualification will benefit you (and your family) in the future.
Look after yourself
While staying focused and ploughing through your weekly schedule can definitely help to propel you toward the finish line, it can also be all too easy to burn yourself out.
Avoid becoming run down by taking small steps to keep on top of your physical and mental health. Regular short walks, meditation, yoga, a good breakfast and a full night's sleep can make all the difference.
Don't be afraid to ask for help
It is ok to enlist the assistance of close family and friends to help you manage your study commitments. If you have a local support network who are willing to give you a hand (even babysitting for an hour or two, once a week) then use this time to study
Taking advantage of small chunks of time will add up over the course of your degree and help you to effectively chip away at deadlines.
Consider studying out of the house to avoid the temptation to catch up on 'life admin' or procrastinate. Your favourite local cafe, the library or even a co-working space are all good options here.
Take advantage of available support
You're never alone when you study with Victoria University (VU) Online. With an intuitive online learning platform that brings the classroom to you, there is always an opportunity to access the help and support of peers, course facilitators and, of course, your personal Student Success Advisor. Make sure to capitalise on the many digital resources available, as well as any ongoing group discussions.
---
Feeling inspired? Learn more about completing a 100 per cent online MBA with VU Online or get in touch with our Enrolment team today on 1300 043 531.