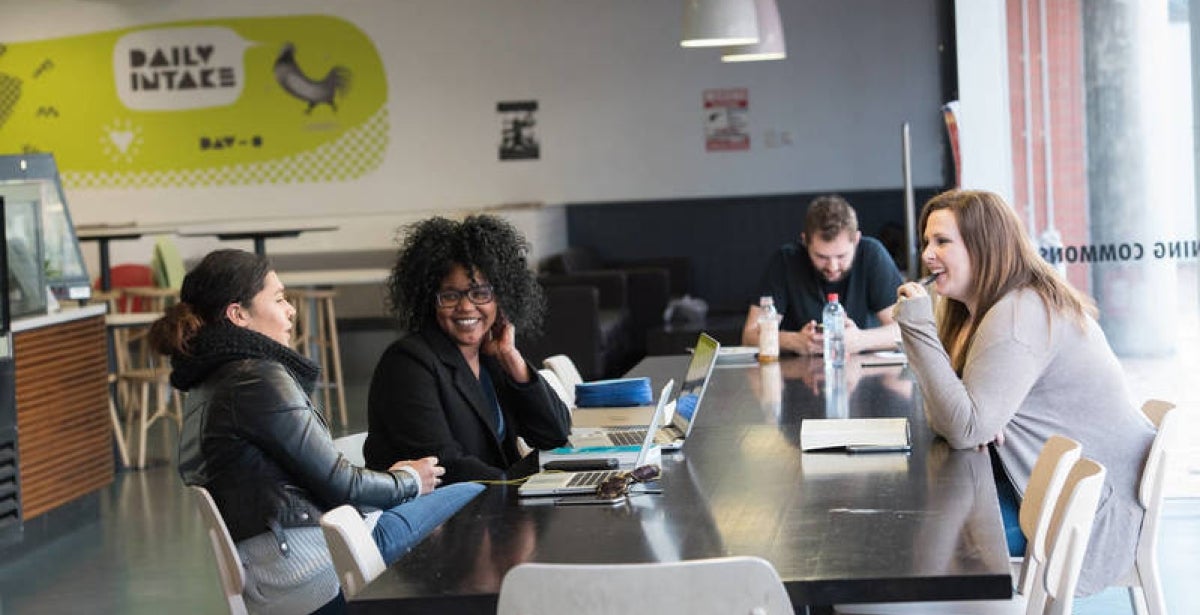 How group study can improve your results
There are few downsides to enlisting a study buddy when you embark on an online postgraduate degree. In fact, there are multiple benefits of online study with a friend, relative or co-worker.
Here are four reasons why choosing online study with a buddy could be the best decision you ever made.
1. Stay on track
In the same way that a training partner can help you achieve your fitness goals sooner, one of the most significant benefits of studying online with a friend is having someone there to help keep you on track. Stay motivated, organised and confident that you have managed to cover all the course content by working together through readings, course notes and upcoming assessments or exams.
2. Benefit from increased accountability
Studying online with someone else can help drive you forward by holding you both accountable (in the friendliest possible way!) A mutual commitment and the added responsibility of another person relying on your efforts can increase motivation – and lift the chance that you'll both meet coursework deadlines and complete assessment tasks on time.
3. Deepen your understanding of coursework
There's nothing more important than an open mind when trying to grasp new concepts. A different perspective and learning style can improve your understanding of course content and even enhance your study skills.
Another point of view can reveal aspects of coursework you had not considered important, provide you with alternate viewpoints on topical issues and expose you to different ways of learning, thinking and synthesising information.
Explaining your reasoning or teaching your study partner a concept that they may have found difficult is simply another learning opportunity for you. Re-explaining ideas or justifying your interpretation can consolidate information and help you to effectively formulate and express your opinions and ideas.
4. Make your study more social
There is no doubt studying with a friend can make online study a more social experience. Catching up for a study session is a great time to have a chat to someone who is going through exactly what you are. Let's face it, studying with a friend can just be more fun than going it alone!
---
Keen to study with a friend? Learn more about the advantages of studying online with Victoria University (VU) Online, or get in touch with a Student Enrolment Advisor on 1300 682 051.