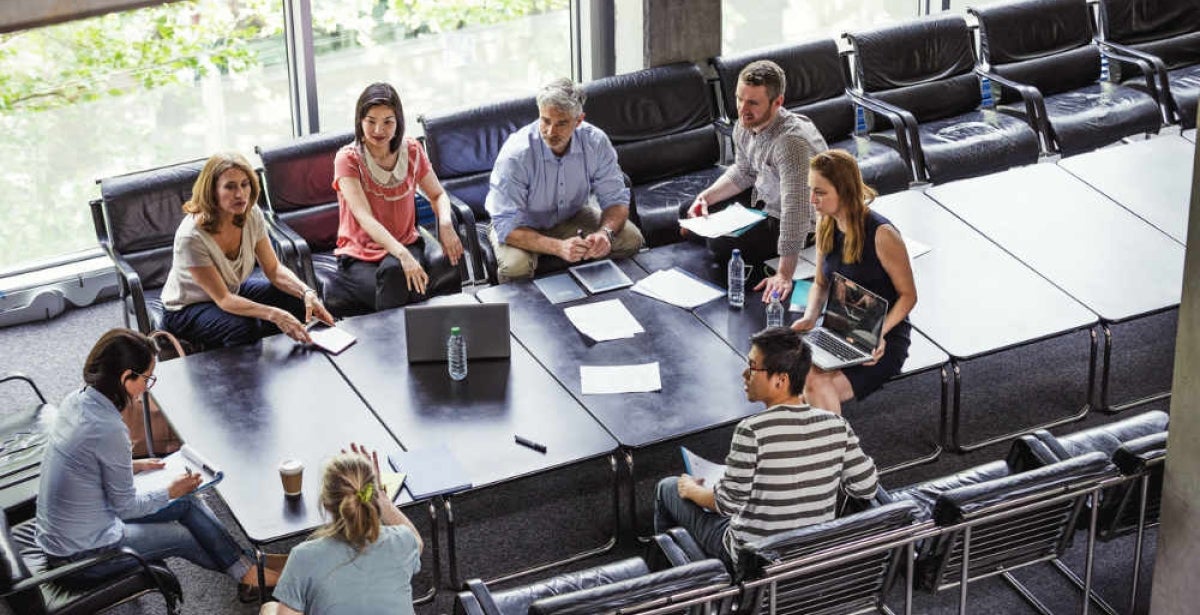 Why a strategic mindset is essential for business leaders
Pressure to perform in today's fast-paced business world can mean business leaders often focus on addressing the most immediate issues. Disruptive technologies, the ability to remain agile and a desire to develop a leading edge (to stay one step ahead of competitors) are all drivers for tactical behaviour. However, it is the ability to think strategically that has been identified as the most valuable attribute of effective business leaders.
The Management Research Group (MRG) completed a large-scale global study asking senior leaders 'what is the most important thing that drives effective senior leadership?' The resounding response was 'the ability to think and act strategically'. This attribute was considered 10 times more important to the perception of effectiveness than any other behaviours studied, and twice as important as communication.
The good news is, a strategic mindset can be learned.
What is a strategic leadership mindset?
In order to develop a strategic mindset, it's important to understand the characteristics of a strategic thinker. According to MRG, at a high level, strategic thinkers "think before acting and analyse the impact of their decisions on the future of the organisation."
When you drill down to the next level, there is common thinking around which specific traits these effective strategic leaders embrace and demonstrate, namely:
Future thinker – thinks long term and understands potential consequences before taking action
Sees the big picture – evaluates issues and considers the broader implications of their decisions
Take risks – is willing to try new things and brainstorm with others to identify new ways of doing things
Curious – has a natural interest in all areas of the business, its clients and competitors. Actively seeks the input of others.
Agile – will adjust their direction and make changes to meet current circumstances.
Learner – doesn't pretend to 'know' everything – always trying to expand (and share) their knowledge and skill base.
Essentially, strategic thinkers are 'open' – open to new ideas, open to doing things better, open to learning. They can balance what needs to happen today with what they'd like to happen tomorrow.
By way of comparison, tactical thinkers – who also have an important role to play in the success of a business – are naturally more cautious, isolated in their thinking, process driven, cost-centric, inflexible and like to work to a clear brief, without the pressure of having to interpret ambiguity.
Why should we adopt a strategic mindset?
The value of strategic thinking was put under the microscope in a recent Forbes article, which suggested that strategic thinkers "appear surprised far less often than people who do not think strategically."
Author, William Craig answers the question of why they are less rattled than the rest of us: "...strategy requires you to take the long view of life. It's not just about solving today's problems – it's about planning for tomorrow and next week and making sure these problems don't recur again then."
"Being strategic in your thinking isn't about anticipating everything out into infinity. Rather, it requires you to divide your thinking into time frames. You know what has to happen today, tomorrow and three years from today, and you can adjust your timetable based on what's happening right now," says Craig.
"Strategic thinking is a skill, to be sure. But like any skill, you can cultivate it."
According to 10 Principles of Strategic Leadership, strategic leaders share common personality traits:
They can challenge the prevailing view without provoking outrage or cynicism.
They can act on the big and small pictures at the same time, and change course if their chosen path turns out to be incorrect.
They lead with inquiry as well as advocacy, and with engagement as well as command, operating all the while from a deeply held humility and respect for others.
Less than 10 per cent of leaders demonstrate strategic thinking
Strategic thinkers sound like great people, right? Studies reveal that employees value strategic thinking as the most effective leadership quality. Yet, a 2015 PwC study of approximately 6,000 senior executives found that just eight per cent of respondents demonstrated strategic leadership, or were "effective at leading transformations".
The study also suggests that strategic leaders are more likely to be women (10 per cent of the female respondents were categorised this way, versus seven per cent of the men), and the number of strategic leaders increases with age (the highest proportion of strategic leaders was among respondents aged 45 and above).
The results represent a serious shortfall in the characteristics of effective strategic leadership across organisations, especially in light of how important the strategic mindset is to effective leadership and the overall success of organisations.
The power of strategy
CEO and President, Brendan P. Keegan, has seen first hand the power of adopting a strategic mindset in being able to turn around flagging organisations.
In his Forbes article, Keegan notes: "not everybody, especially early in their career, gets to participate in strategy, but every single one of us can be a strategic thinker."
Keegan refers heavily to the concept of working on the business not just in the business.
"It's easy to get caught up in the day-to-day, and often we don't look to the future, which is not productive," he says.
"Strategic thinking is putting some mental time aside to think about our future as individuals, teams and as an overall organisation." 
While Keegan says the concept of strategic thinking is all good and well in theory, it's much harder to put into practice when your inbox is constantly filling up with emails that require your attention.
"It's a balance, and that balance will make you successful," he says. "It should be a 90/10 balance. If you can spend 90 per cent of your time focused in your business and 10 per cent of your time on your business, then you can start to think strategically. By doing this, you will find that you become 90 per cent more productive."
Improving your strategic thinking skills
One of the most effective ways to develop the skills and attributes of a strategic thinker is to undertake further learning, which combines theory and best-practice methodologies with personal, critical reflection.
Rated by London-based CEO Magazine as one of the top three MBA courses in Australia, an MBA at Victoria University (VU) Online offers a range of units that cover all the fundamentals for developing a strategic mindset.
Units, such as Strategic Management and Business Policy and Organisation Change Management, explore the impact that decisions, actions and processes in external and internal environments have on business success – a key characteristic of being able to develop a broad, long-range approach to problem-solving and decision-making that involves objective analysis, thinking ahead, and planning.
Strategic Human Resource Management and Advanced Organisational Behaviour[ address the social, cultural and human elements of how people behave and interact – and how to harness their strengths.
Critical reflection – the process of thinking about our ideas and practices and being challenged to step back and critically examine them to identify positive changes in behaviour – is a key component of the VU Online MBA learning model.
For leaders who envisage a future that includes unleashing the value of a strategic mindset to your business – big or small – a VU Online MBA is an empowering tool.
---
Find out more about how you can study a VU Online MBA.