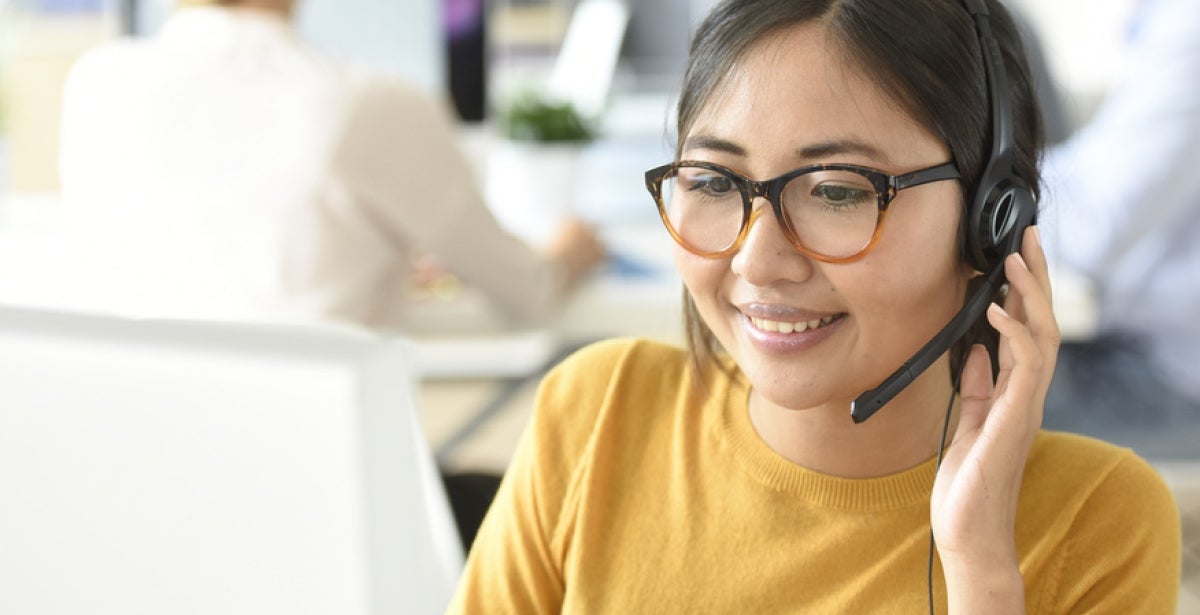 Get the support you need with Victoria University
Whether you're 25 or 55, stepping into the world of online study is a rewarding experience for your personal and professional development. Yet, juggling coursework, deadlines and assessments with work, family and social commitments can quickly result in a hectic schedule.
At Victoria University (VU) Online, we understand that postgraduate study success requires a top-notch student support system. That's why we've established an individualised approach to support, designed to assist you at every stage of your study journey with us.
What support do I get when I study online with Victoria University?
VU student support services include access to your very own Student Success Advisor. They are on-hand to provide the advice and information you need, when you need it. Each advisor is dedicated to ensuring VU Online students experience all the benefits of flexible online learning. From the moment you enrol, your personal Student Success Advisor is ready to help.
What is a Student Success Advisor?
VU Online's dedicated Student Success Advisors provide personalised support to online students. They are readily available to help you manage every aspect of your postgraduate course, from upcoming assessment deadlines to enrolments, or understanding course requirements.
Your Student Success Advisor can assist you with:
Establishing your long-term goals and preferred study pathway
Guidance and advice for upcoming unit enrolments
Administrative reminders to ensure you stay on track with your studies, including alerts for upcoming assessment deadlines
Accurate assistance with FEE-HELP
Tips to make accessing university resources online easy
Guidance when navigating VU Collaborate, our user-friendly online learning environment.
What support will I receive from Victoria University Online academics and facilitators?
Our academics and facilitators are among the world's best. Not only are they leaders in their disciplines, they are also committed to providing students with the information, resources and feedback they need to succeed.
Our academics are responsive and helpful, readily available to answer questions and known for working hard to keep their students motivated and on track.
Furthermore, students who join in the online conversation and actively participate in VU's online community will also enjoy the informal support of their peers.
With commitment, motivation and the right support at hand, reaching your postgraduate study goals could be easier than you'd imagined.
Apply now or get in touch today to learn more about the VU Online postgraduate study option that best suits you.