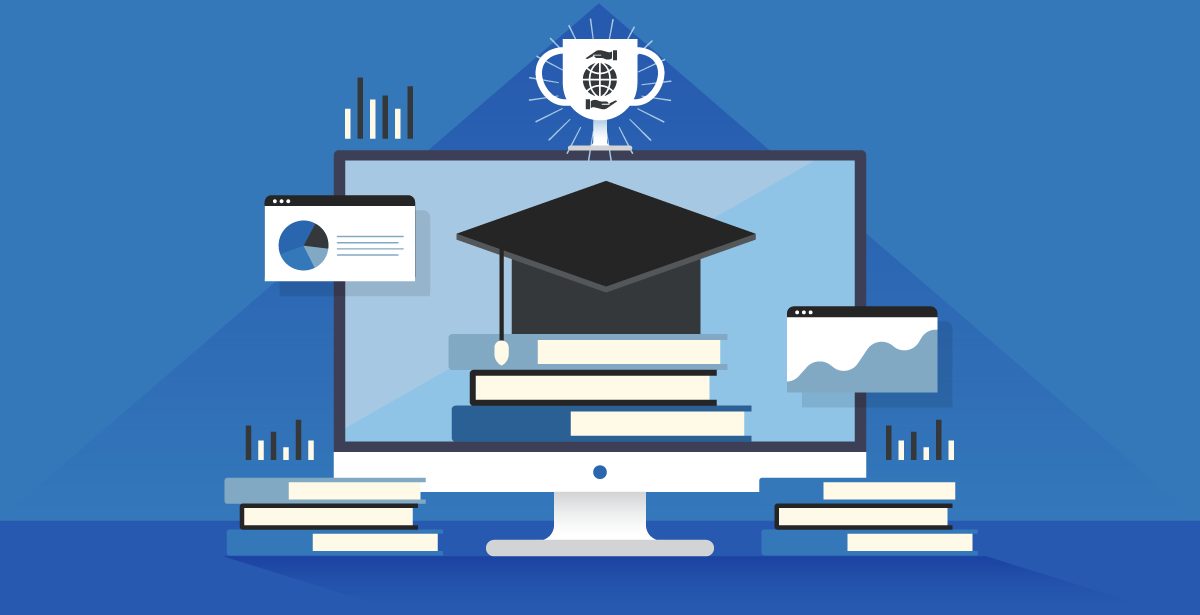 Corporate Social Responsibility in Action: The Good and the Bad
In today's world, businesses are increasingly expected to be accountable for how their practices impact society and the environment. Corporate social responsibility (CSR) is no longer just a respected business practice, but a consumer-driven demand. But what is corporate social responsibility? 
CSR defines the business model and degree of responsibility companies should maintain in order to have a positive impact on the world. The CSR model outlines how a company can be accountable to itself, its staff, its stakeholders, the public and global and local environments.
Implementing a CSR model does more than just help the environment and society, it also has a positive impact on a business' reputation. As people are becoming more socially conscious, they are choosing to prioritise businesses that are focused on social responsibility. CSR practices also help boost employee morale as employees and employers gain a greater sense of purpose in their work.  
Understanding the appropriate ways to implement a CSR model has become vital for anyone wishing to work in business.
Carroll's Pyramid of Corporate Social Responsibility
The earliest forms of CSR surfaced when American economist, Howard Bowen, coined the term in his book 'Social Responsibilities of the Businessman' in 1953. He described CSR as the obligations of businesses to pursue policies 'which are desirable in terms of the objectives and values of our society'.

More recently, in 1991, Archie Carroll organised the expected corporate social responsibilities into a four-level model called the 'pyramid of corporate social responsibilities'. The commonly used framework is made up of four different responsibilities – namely, economic, legal, ethical and philanthropic.
Economic responsibilities
The first level of the pyramid is economic responsibilities, and it states the first priority should be creating profit through economic growth. A business cannot survive otherwise.
Legal responsibilities
The second level of the pyramid defines a company's responsibility to follow all laws, regulations and compliances as they apply to its business operations. A business must adhere to the rules laid out by society if they wish to function as a business.
Ethical responsibilities
The third level of the pyramid lays out the ethical responsibilities of a business. Ethical responsibilities are determined by management and include making moral decisions that impact employees, customers, the supply chain and the environment.
Philanthropic responsibilities
The fourth level of the pyramid refers to the expectation that a business will contribute to the quality of life for society. To be a good corporate citizen, a company should take part in initiatives such as volunteering or fundraising to give back to society.
Corporate Social Responsibility Trends in Action
Today, businesses are judged on the decisions they make about their treatment of employees and customers and their impact on social issues. Issues such as diversity, equality, social justice and climate change become concerns that are incorporated into business strategies and brand identity as decision-makers attempt to create a positive impact.

In the last few years, corporate social responsibility has become more important as consumers have started to recognise businesses can have a big impact on the environment and social issues affecting them. In a world where consumers can easily voice public outrage against businesses via social media and peer-to-peer platforms, maintaining corporate social responsibility has become critical to a brand's success.
Environmental, social and governance criteria
Business managers and investors use environmental, social and governance (ESG) criteria when evaluating corporate behaviour. Socially conscious investors decide to invest after assessing a company's operations and its behaviour as it relates to these criteria. Consumers and employees favour companies that seek to prioritise values like inclusion, empathy and environmental preservation. 
Environmental criteria include how a company attempts to reduce its ecological footprint and not cause harm to the environment. Social criteria have to do with whether a company manages employees, customers, suppliers and the community in a fair and inclusive way. Governance refers to how a company deals with its leadership, pay, audits and shareholder rights.
Diversity and inclusion
Diversity and inclusion (D&I) describes programs and policies that encourage increased representation of diverse groups of people. These groups can include people of varied cultural backgrounds, religions, ages, genders, sexual orientations, abilities and disabilities. Diversity can also include varying work experiences, styles of thinking and personality types. D&I is an increasing priority with multiple benefits in an organisation's business strategy.
Ethical supply chain and packaging
Business are increasingly expected to seek opportunities to improve the supply chain and packaging of their product, to produce products both ethically and sustainably. A corporation's supply chain impacts suppliers, logistics providers and eventually the end user, the consumer. 
Purpose-led branding
A purpose-led brand can create an empathetic and emotional connection with consumers and offer more than just the product or service it sells. A business that chooses to feature its purpose in its brand identity can expect to not only make a difference in the world but also influence purchasing behaviour.
Corporate Social Responsibility Examples: The Good
Many companies today are becoming increasingly aware of the benefits of CSR that go beyond their bottom line. Generally, the more socially responsible and conscious a company is, the more the public supports that organisation.
Some examples of CSR in action include:
Reducing carbon footprint
Engaging in charity work 
Purchasing fair trade products 
Investing in environmentally conscious businesses
Getting involved in volunteer work
Improving labour policies
Here are some examples of positive CSR initiatives in action.
The Walt Disney Company
The Walt Disney Company often ranks high on the list of successful CSR initiatives. Walt Disney always believed that "anything that has a Disney name to it is something we feel responsible for". Acting responsibly has been a key priority for the company, and Disney continuously seeks innovative alternatives to reduce their impact on the environment.
In 2009, Disney began striving to reach environmental targets. As a part of their CSR strategy, Disney also provides philanthropic grants, having directed more than $75 million to save wildlife and protect the planet.
With a long-term goal to reach a "zero" state of net greenhouse gas emissions and waste, Disney has committed to cutting their emissions in half by 2020. In 2018, they successfully reduced their net emissions by 44%. They also diverted 54% of their waste from landfills and incineration, aiming to reach 60% in 2020. By publicising their targets, they keep themselves, their shareholders and their customers accountable.
The CSR projects of Disney include:
Reducing environmental impact by running resort trains on biodiesel made from recycled cooking oil from restaurants and hotels
Increasing the populations of at-risk wildlife through conservation projects that help animals, including apes, butterflies, monkeys, rhinos, sea turtles, sharks and tigers
Awarding grants to nonprofit organisations for their environmental conservation efforts through the Disney Conservation Fun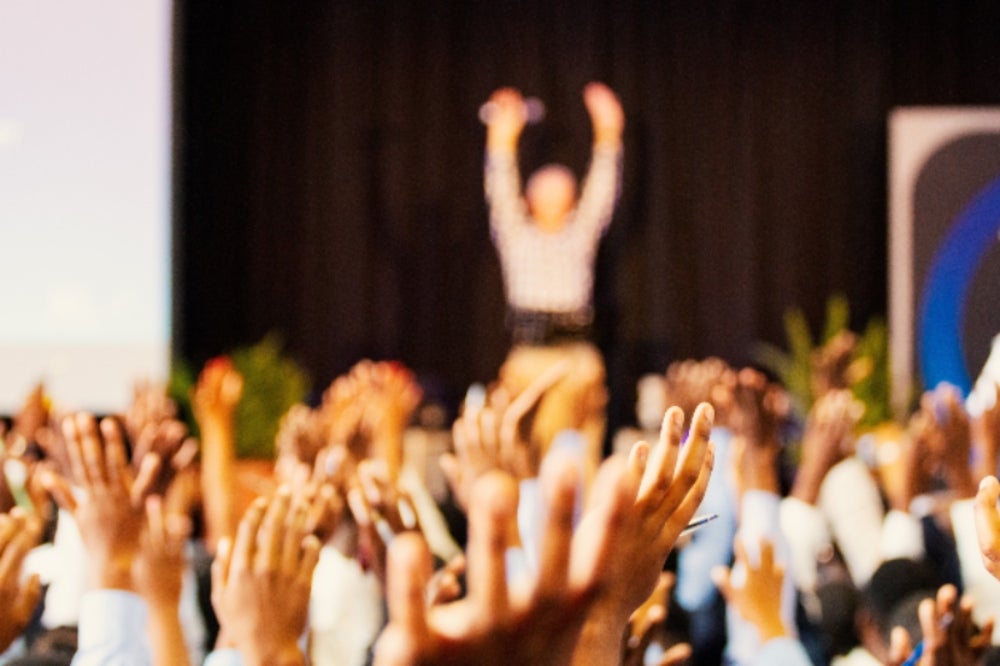 Woolworths
The giant supermarket chain recently announced that they would separate from their investment in the pokies business – one which, according to Proudly Pokies Free, is costing Australians billions of dollars every year. The pokies machines have been specifically designed to induce addictive tendencies, with more than 300,000 Australians addicted to the machines.
Woolworths's investment in gambling and pokies machines had been beneficial for  its wallet, but risky for its reputation. As protests and social media callouts on the issue increased, the major chain decided to opt out.
By listening to the increasing demands of the public, Woolworths has chosen to make a positive impact on society. The decision will be costly to their net income, but it shows a commitment to their social values – a trait that is expected and admired in the world today.
Other CSR initiatives by leaders in Australia include:
Sony – aiming to achieve a zero environmental footprint by 2050
Westpac – providing Community Resilience and Natural Disaster Recovery Grants
PwC – committing to investing in the future growth of 15 million people and nongovernmental organisations (NGOs) through social and micro enterprises
Why Corporate Social Responsibility Initiatives Fail
In a time when social impact is demanded, many companies are shifting their strategies to incorporate activities for the greater good. However, this doesn't necessarily mean they're doing it well. For many businesses, corporate social responsibility becomes a way of changing perceptions and reputations, rather than creating and measuring any substantial positive impact. For others, what they say to the public can be misleading. We explore some examples of misleading or disingenuous CSR below.
H&M greenwashing
Swedish fast-fashion chain H&M has been called out recently for supplying insufficient information about the sustainability of their "sustainable style" collection. This is known as greenwashing – the act of giving a false impression that a company and its products are more environmentally friendly than they truly are.

The internationally renowned fashion company has marked some of its products as ethical and environmentally friendly, yet they still produce materials at a non-environmentally friendly rate. The Norwegian Consumer Authority called out the chain for failing to produce sufficient information on how their products have "environmental benefits". As a result, H&M have received criticism in the media.
Virgin Australia's opportunistic campaign
Virgin Australia found themselves in hot water for an attempt at CSR gone wrong when they announced a plan to give Australian veterans a public acknowledgement on flights and priority when boarding. Unfortunately, the company failed to consult the veterans first.

The move was considered "tokenistic" by many, with the company accused of causing discomfort to veterans. The airline was critiqued for seeking an opportunistic moment on Remembrance Day and failing to engage with the community first. Virgin Australia's attempt to participate in CSR backfired, which shows the importance of considering a strategy driven by engagement, rather than opportunism.
Unilever's superficial CSR policies
Since CEO Paul Polman began leading Unilever – a giant multinational corporation selling consumer goods across the globe –he has regularly highlighted his eagerness to combat climate change and address social issues. However, recently the company has faced ridicule.
Unilever made headlines when nearly 600 workers in India suffered life-threatening mercury exposure. They made headlines again when a newspaper exposed claims of sexual harassment, stating that African workers were forced to bribe their supervisors to prevent advances. These controversies had a damaging impact on the company, with growth slowing and their positive reputation declining. 
As people become advocates, they increasingly expect transparency and authenticity from a business that declares to do good. The reasons why CSR initiatives fail include:
Companies choose to promote the "socially responsible" behaviour with insufficient evidence to support it
There is no attempt at getting stakeholder, customer or employee buy-in on the CSR strategy
There is no measurement of the CSR strategy value
The advocacy campaign doesn't align with a brand's operations, services or message
Disadvantages of Corporate Social Responsibility
While the goal of CSR is to push businesses to act responsibly and ethically toward the environment and community, there are some disadvantages. Engaging in CSR is not always cheap. It can rely on expensive structures and strategies to plan, execute and measure.
A poorly planned CSR strategy that doesn't deliver what it says it can quickly become a failure and business liability. The impact on a business's reputation can be detrimental, and the community will be quick to scrutinise its actions.
Key Elements of Successful Corporate Social Responsibility
Transparency
Exaggerating or hiding business practices can cause distrust in a business. Companies should make their socially responsible motives clear.
Measurements
If a company chooses to engage in CSR, the impact should be assessed. Examples of ways to assess impact could be measuring key indicators over time, such as calculating emissions or volunteer hours. Listening to stakeholders and customers opinions will determine impact as well.
Accountability
When engaging in CSR, businesses should be accountable to their employees, their stakeholders and their customers. While CSR isn't regulated by government bodies, being responsible of their own accord is vital to a successful CSR strategy.
Consistency and dedication to excellence
Responsible companies will ensure that a CSR strategy is consistent. Truly responsible businesses won't just utilise social responsibility as a publicity stunt but will actively prioritise sustainability and environmentally conscious actions that benefit their employees, stakeholders and customers.
The Benefits of Corporate Social Responsibility
Brand recognition
Engaging in CSR has a great impact on a company's public image. Customers and shareholders often feel more emotionally connected and loyal to a brand that aligns with their values.
Increased profits
Many companies with a well-thought-out CSR strategy experience higher profit margins. By proving they can be socially responsible, businesses motivate customers to purchase from them. As people become more aware of local, national and international issues, a company's CSR policies can have a big impact on their customers' buying decisions.
Increased employee retention and recruitment
Many employees feel a greater sense of purpose and connection to a business that engages in CSR. Knowing their actions will help the world in a positive way motivates employees and provides an incentive to continue working with a company.
Corporate Social Responsibility in the Future
Today, people don't just expect companies to be socially responsible, ethical, transparent and inclusive -- they demand it. By pursuing a Master of Business Administration (MBA), you can equip yourself with valuable business skills and discover how to create strategies to address social and environmental issues through ethically responsible business management. 
There are numerous advantages to studying CSR in an MBA program. In fact, more and more customers and shareholders choose to support and purchase from companies that make a positive impact on society and the environment. Employees also perform better when they feel they are supported and included in a business culture that promotes diversity and purpose-led work. From improved employee engagement and customer loyalty to increased sales and environmental impact, CSR is a vital endeavour for any company. 

Victoria University (VU) Online's Master of Business Administration can equip you with the skills you need to develop and lead corporate social responsibility initiatives that position your business to make a positive difference in the world.