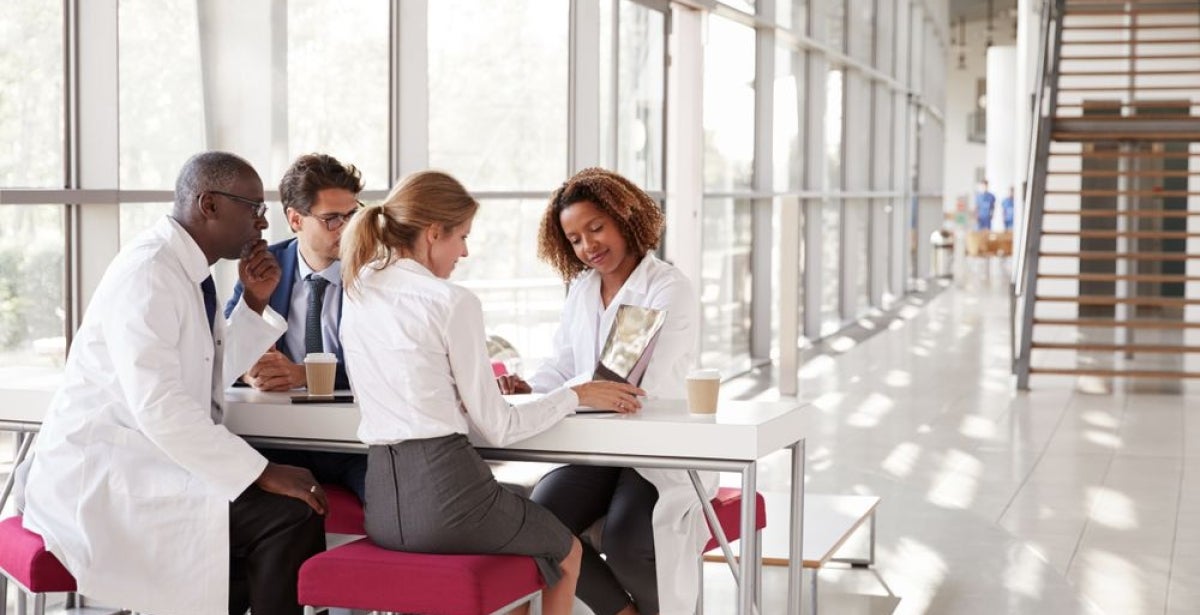 What's the career outlook for Master of Nursing graduates?
Around the world, the demand for better healthcare is growing. In 2020, we saw the human and economic cost of a worldwide pandemic. Now, we're hurtling towards a looming climate crisis which the World Health Organisation (WHO) describes as threatening "to undermine decades of progress in global health". They estimate an additional 250,000 deaths annually, as of 2030.
As a nurse, you already play a vital role in helping to solve complex health challenges – you're at the frontline, day in and day out. But with constantly shifting global health trends, you can also help shape healthcare policy and practice, now and into the future.
VU Online's Master of Nursing is the right step towards being able to influence health priorities and systems. In addition to helping drive transformation in nursing, you'll gain plenty of personal benefits from investing further in your education.
So, what can you do with a Master of Nursing? 
Career paths: the places you'll go
Here's a roadmap for the next stage of your career.    
Nurse Unit Manager
A Nurse Unit Manager leads the healthcare team within busy and fast-paced settings like hospitals, clinics, and aged care facilities. They play a key role in upholding standards in line with policies and protocols – ensuring high-quality care, based on evidence.
It's a position that requires a mix of:
clinical experience,
administrative skills; and
leadership abilities.
You'll be required to juggle finances, relationships and technological changes – essentially, you'll be the command centre.
According to the Australian government's Job Outlook figures, this supervisory role is an in-demand field, and is projected to grow well into 2024. Plus, you can expect financial rewards if you embark on this purposeful career. You could be earning around $120,000 a year, that's about 40 per cent more than the average registered nursing salary in Australia.
In order to thrive in this role, a Master of Nursing is highly desirable. In fact, many employers seek out graduates who've made an educational commitment and taken the extra steps to earn a higher degree. Research from Burning Glass (2020) shows that 93 per cent of roles advertised require a postgraduate degree.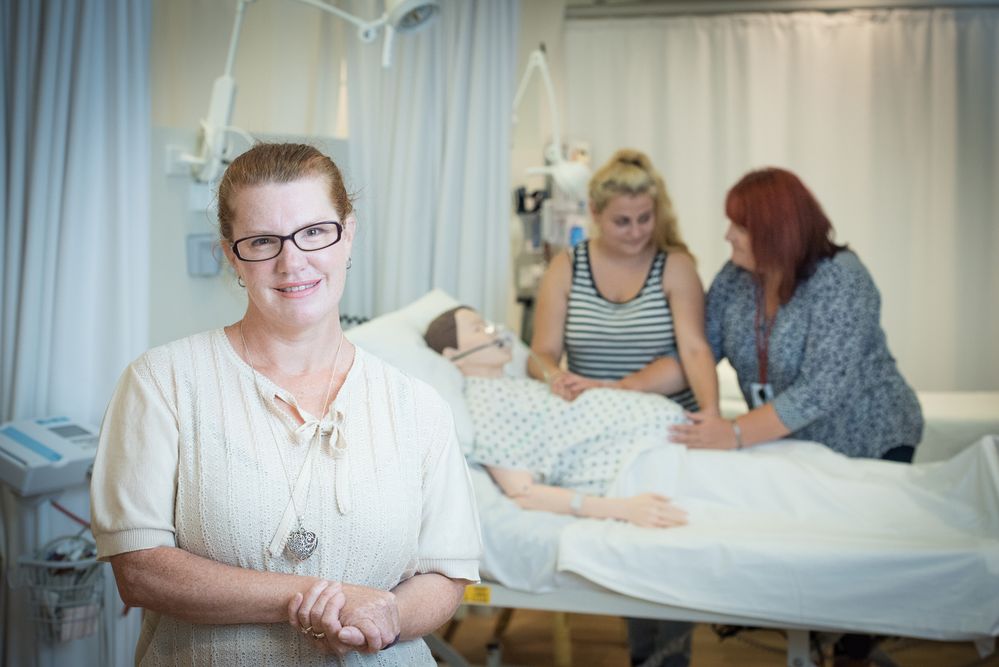 Nurse Practitioner
A Nurse Practitioner (NP) is a Registered Nurse (RN) with an advanced clinical role across speciality areas such as mental health, paediatrics and women's health.
Some of the responsibilities in this role extend to:
diagnostic investigations,
assessments and referrals; and
the ability to prescribe medications.
NP's typically work with other healthcare professionals on initiatives such as health promotion.
The majority of nurse practitioners across Australia are employed by state and territory governments in acute care settings. According to the Department of Health, it's a role that's seen as vital, and has been put front and centre in the Government's health reform agenda. Unsurprisingly, demand for NP's has grown very strongly over the past 5 years, and the trajectory looks set to climb.    
If we take a snapshot of six OECD countries, there's also an uptick in career outcomes abroad too. Without a doubt, nurse practitioners are a rising workforce internationally. And that need is only going to multiply as we look to new ways to respond to the complications of an ageing population worldwide.
While job growth projections are solid for NP's, you can also expect a healthy six-figure salary, hovering between $100,000 and $130,000. 
Nurse Educator
According to WHO, a capable and skilled health workforce is essential to achieving universal health coverage. This is where nurse educators come in. Their core role is to train students to be ready for the realities of professional practice, so they can confidently solve the problems of the 21st century.
The Australian Journal of Advanced Nursing describes a nurse educator as 'a Registered Nurse who assesses, plans, implements and evaluates nursing education and professional development programs.' In 2020, Nurse Educator's where put to the test when they had to rethink their teaching methods. As the world came to grips with COVID-19, nurse educators had to lean on telehealth and virtual simulation. This was both transformative and disruptive, and a lesson learnt on how to improve patient outcomes. 
Right now, you'll find nurse educators in hospitals, government departments and universities. The condition being that for senior teaching positions most universities will stipulate that you have a Master of Nursing to be considered for a role. 
If you do decide to take this path, you'll earn a tidy package – expect to earn between $94,774 and $142,000.
Job growth and salaries
If we look at current nursing trends, Australia is headed towards a critical shortage within the next decade. The Department of Health predicts a projected shortfall of approximately 85,000 nurses by 2025. That figure grows to a whopping 123,000 by 2030. 
Added to that are headline-worthy stories about nursing churn and a deepening exodus – with burnout accounting for 30 per cent turnover of nurses each year.
While the nursing sector grapples with gaps in the workforce, what we know is that registered nurses rank among Australia's most advertised jobs. In fact, they accounted for 19 per cent of all healthcare jobs in 2019. That means the industry is on the war path when it comes to fighting for the brightest talent.     
Some of the best paid positions require extensive experience from the coalface, such as having worked in labs, medical-surgical nursing or as a community health services manager. 
Stephen O'Donnell is the Managing Director of Access Nursing Agency. He told the Australian Financial Review that, he "could probably do 30 per cent more business if he could access more experienced nurses." But, he lamented, that he can't.  
What's considered just as important as industry know-how is the right qualifications.
One of the compelling reasons to go to graduate school is found in the 2018 Graduate Outcomes Survey. It shows that nurses can expect an 86.9 per cent shot at successfully securing a role with further study.
Still wondering, what can I do with a Master of Nursing? There's plenty of value in VU Online's Master of Nursing, starting with enhanced career opportunities. You'll not only become part of the solution for the existing talent drought, but you'll also help shape a competent workforce – one that's ready for the mounting pressures in healthcare.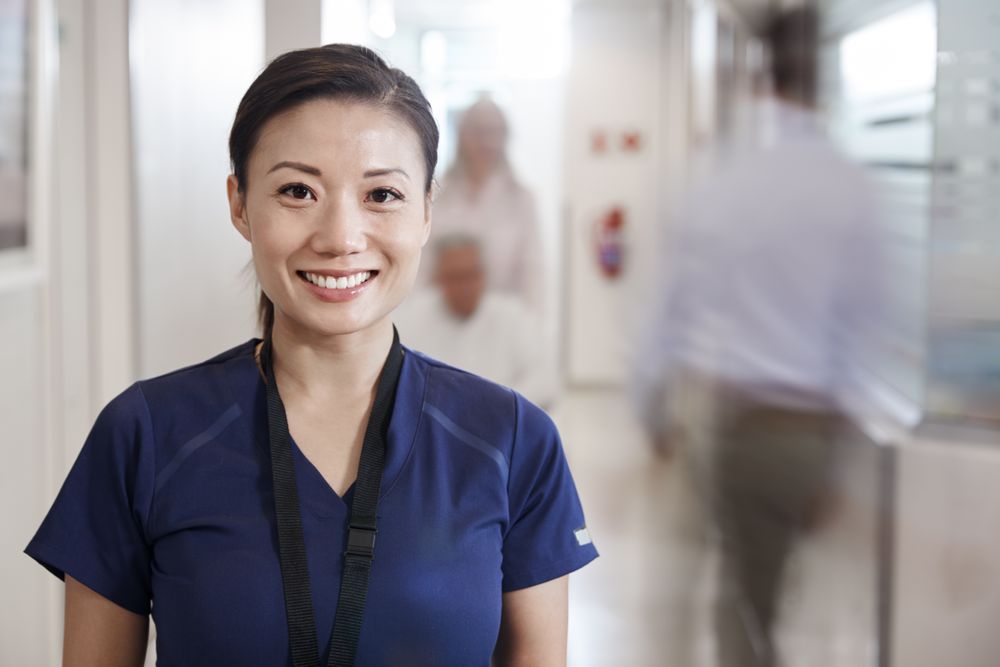 In-demand skills you'll gain
VU Online's Master of Nursing is designed to enhance your leadership and change management abilities. With its gaze firmly fixed on the needs of today and tomorrow, this course gives you the skills to stay in your role for the long-haul. It will also put you in a position to make a positive impact across nursing care.
Here's how you can make a difference.  
Leadership
During testing times, a decisive and clear communicator will get a team through murky waters. This is where leadership skills come into their own. When there's high stress and tight deadlines, an effective leader will bring out the best performance. 
VU Online's Master of Nursing will prepare you to assume leadership of complex care coordination for clients. Our specialisation in nursing leadership covers:
clinical leadership
managing teams; and
financial acumen.
These are highly sought-after skills, as nurse leadership skills directly impact the level of care a patient receives – affecting both mortality and morale. Leadership can also lead to innovation, much like the pioneering work of Florence Nightingale, aka the lady with the lamp, during the Crimean War.
Such leadership abilities are also important from a job market perspective. Burning Glass (2020) reports that 48% of employers look for leadership skills in their prospective employees.
Chronic care and ageing
As the world grows older at a rate never before seen, the burden of disease is shifting from acute illnesses to chronic conditions. With a greying population, who are living longer, we're now seeing a prevalence of conditions such as diabetes, cancer, heart disease, and dementia.
In Australia, our disease trends indicate that a substantial proportion of older people are living with chronic disease. While our death rates have been falling since the 80s, hospital admissions are up. In fact, ABS statistics show that almost 50 per cent of the nation now have a chronic disease.    
VU Online's Master of Nursing specialisation in Chronic Disease and Ageing puts the older person at the centre of the healthcare puzzle, so complex comorbidities can be effectively managed. This specialisation covers:
integrated care
self-management interventions; and
person-centred strategies.    
With one in six people expected to be over 65 years old by 2050, this specialisation is crucial to ensure that patients don't just survive – but rather they thrive in old age. While preparing for the unknown can be daunting, this degree places you in pole position to respond to emerging challenges.
Why study nursing with VU Online? 
Nurses, along with midwives, make up nearly half the health workforce across the planet – which means they have an important role to play. In fact, WHO has declared 2020 the International Year of the Nurse and the Midwife to showcase the significance of the role.
Still asking yourself, should I do further study?
By completing VU Online's Master of Nursing you can join the revered ranks of nurses, and before graduation benefit from our:
Award-winning block model: which means you can complete one unit at a time rather than juggling multiple topics
Student support: which means you'll get administrative and personalised support like IT, library and counselling services seven days a week
Academic support: which means you'll get one-on-one support in a way that suits you, whether that's on the phone or email; and
No exam or textbook policy: which means you can focus on learning by doing and get match fit.
To learn more about our online Master of Nursing, visit here.