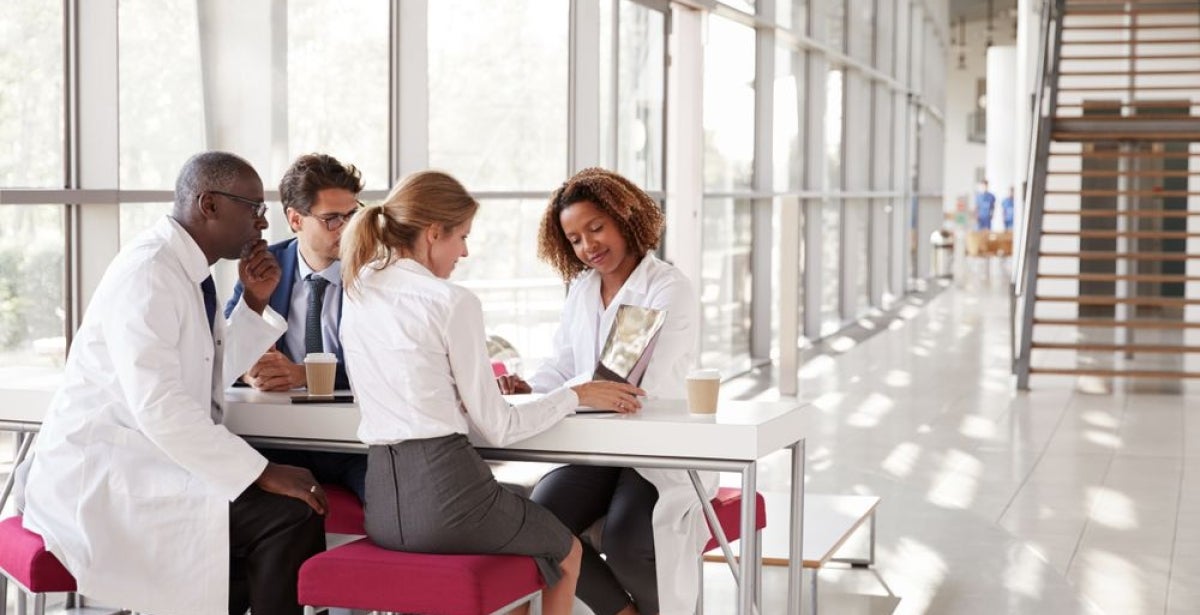 What's the career outlook for Master of Nursing graduates?
Around the world, the demand for better healthcare is growing. In 2020, we saw the human and economic cost of a worldwide pandemic. Now, we're hurtling towards a looming climate crisis that the World Health Organisation (WHO) describes as threatening "to undermine decades of progress in global health". WHO estimates climate change will cause an additional 250,000 deaths annually between 2030 and 2050. For this reason, we must close the nursing shortage – and you could be an important part of that.
As a nurse, you already play a vital role in helping to solve complex health challenges – you're at the front line, day in and day out. With constantly shifting global health trends, you can also help shape healthcare policy and practice, now and into the future.
A Master of Nursing can be the right step towards being able to influence health priorities and systems. In addition to helping drive transformation in nursing, you can also gain personal benefits from investing further in your education.
What are common Master of Nursing career paths?
Here's a road map for the next stage of your career.
Nurse unit manager    
A nurse unit manager leads the healthcare team within busy and fast-paced settings like hospitals, clinics and aged care facilities. This leadership role requires nurses to manage up to 30 or 40 nurses at any one time.
Nurse unit managers also play a key role in upholding standards in line with policies and protocols – ensuring high-quality care based on evidence.
It's a position that requires a mix of:
clinical experience
administrative skills
leadership abilities
You'll be required to juggle finances, relationships and technological changes – essentially, you'll be the command centre.
According to the Australian government's Job Outlook data, this supervisory role is an in-demand field and has an expected growth rate of 23 per cent between 2021 and 2026. Plus, you can expect financial rewards if you embark on this purposeful career. According to Seek.com, you could be earning around $125,000 a year – that's about 40 per cent more than the average registered nurse's salary in Australia.
To thrive in this role, a Master of Nursing is highly desirable, as the degree offers a mix of leadership, nursing and business management skills.
Nurse practitioner
A nurse practitioner is a registered nurse with an advanced clinical role across specialty areas, such as mental health, paediatrics and women's health.
Some of the responsibilities in this role extend to:
diagnostic investigations, including diagnosing and treating acute and chronic conditions, such as infections, injuries, diabetes and heart disease
assessments and referrals
the ability to prescribe medications.
Nurse practitioners typically work with other healthcare professionals on initiatives such as health promotion.
Finally, nurse practitioners educate family members when their loved ones do find themselves requiring treatment.
The majority of nurse practitioners across Australia are employed by state and territory governments in acute care settings. According to the Department of Health, the role is seen as vital and has been put front and centre in the government's health reform agenda. Nurse practitioners are also qualified to be travel nurses, who fill temporary nursing positions that have the most need.
While job growth projections are solid for nurse practitioners, you can also expect a healthy six-figure salary, hovering between $100,000 and $130,000.
Nurse educator
Nurse educators are essential to a capable and skilled health workforce. Their core role is to train students to be ready for the realities of professional practice, so they can confidently solve the problems of the 21st century.
The Australian Journal of Advanced Nursing describes a nurse educator as "a Registered Nurse who assesses, plans, implements and evaluates nursing education and professional development programs".
Throughout the recent global pandemic, nurse educators proved more critical than ever, with nurse educators innovating in never-before-seen ways, including educating nurses on providing telehealth and using virtual simulations. While this type of learning may have been heralded as transformative at the time, nurse educators have had to review and adapt in post-pandemic conditions, with some studies finding that virtual simulations weren't as effective as initially thought.
Right now, you'll find nurse educators in hospitals, government departments and universities. The reason is that a Master of Nursing is often preferred and sometimes required for senior teaching positions.
If you do decide to take this path, you can earn a tidy package of approximately $99,312.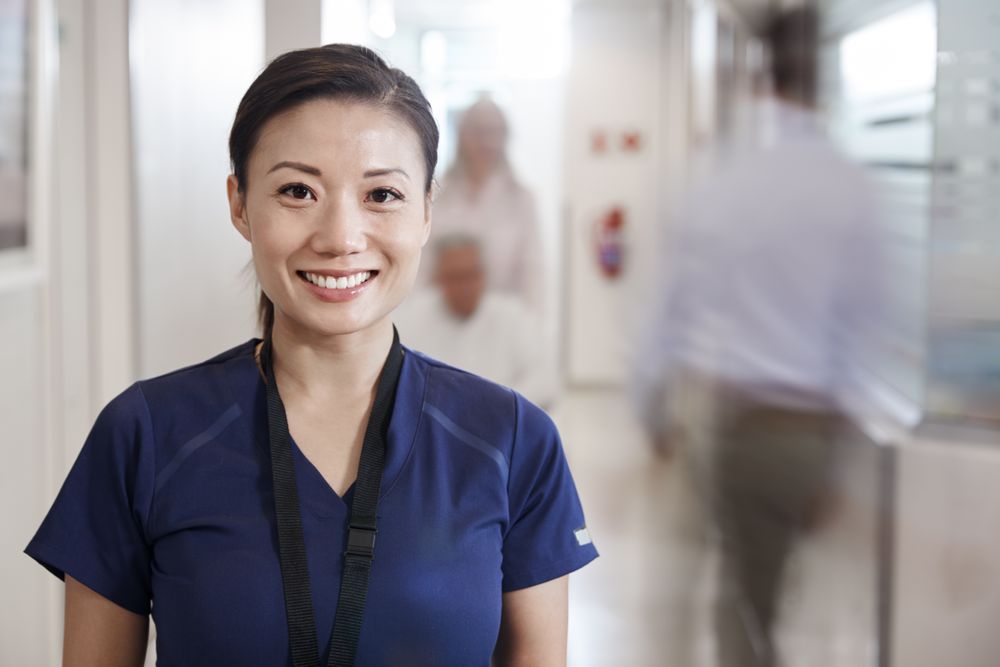 What salary can I earn with a Master of Nursing?
If we look at current nursing trends, Australia is headed towards a critical shortage within the next decade. By 2025, McKinsey & Co. predicts that between 20,000 and 40,000 nursing roles won't be able to be filled.
Nurses are in extreme demand, in Australia and globally. In fact, there's been a recent 'bidding war' for talent as countries compete for nurses. Perks such as language classes are being offered to attract nurses for the many countries that are finding themselves with more vacancies than nurses to fill them.
Some of the best-paid positions require extensive experience along with a Master of Nursing, such as having worked in labs, in medical-surgical nursing or as a community health services manager.
There's plenty of value in VU Online's Master of Nursing, starting with enhanced career opportunities. You'll not only become part of the solution for the existing talent drought but also help shape a competent workforce – one that's ready for the mounting pressures in healthcare.
Master of Nursing areas of specialty
VU Online's Master of Nursing is designed to enhance your leadership and change management abilities. With its gaze firmly fixed on the needs of today and tomorrow, this course gives you the specialised skills to stay in your role for the long haul. It will also put you in a position to make a positive impact on nursing care.
These areas of specialty outline how you can make a difference.
Leadership
During testing times, a decisive and clear communicator will get a team through murky waters. When there's high stress and tight deadlines, an effective leader will bring out the best performance.
VU Online's Master of Nursing will prepare you to assume leadership of complex care coordination for clients. Our specialisation in nursing leadership covers:
clinical leadership
managing teams
financial acumen.
These are highly sought-after skills, as nurse leadership skills directly impact the level of care a patient receives – affecting both mortality and morale.
Leadership can also lead to innovation, much like the pioneering work of Florence Nightingale, also known as "the Lady with the Lamp", during the Crimean War. Nightingale transformed conditions for wounded soldiers, introducing proper nutrition, sanitation and pain management, paving the way for the invention of the modern hospital.
Such leadership abilities are also important from a job market perspective, especially if you're interested in nursing management positions, in which leadership skills are considered essential.
Chronic care and ageing
As the world grows older, the burden of disease is shifting from acute illnesses to chronic conditions. With a greying population, who are living longer, we're now seeing a prevalence of conditions such as diabetes, cancer, heart disease and dementia.
In Australia, our disease trends indicate that a substantial proportion of older people are living with chronic disease. While our death rates have been falling since the 1980s, hospital admissions are up, with ABS statistics showing that almost 50 per cent of the nation now has a chronic disease.   
VU Online's Master of Nursing specialisation in Chronic Disease and Ageing puts the older person at the centre of the healthcare puzzle, so complex comorbidities can be effectively managed. This specialisation covers:
integrated care
self-management interventions
person-centred strategies
With 1 in 6 people expected to be over 65 years old by 2050, this specialisation is crucial to ensure that patients thrive in older age. While preparing for the unknown can be daunting, this degree can place you in a good position to respond to emerging challenges.
Nursing informatics
The era of big data has arrived in healthcare, and data analytics and informatics have become critical nursing skills.
VU Online's Master of Nursing helps students acquire the skills to improve patient care by assessing nursing workflow and patient outcomes. Students learn to:
understand information flows and how these impact patient safety and information needs
use data analysis and adopt nursing data standards
analyse complex problems and consider the use of technology tools and communication
This essential subject helps nurses navigate the rapid shift to technology-led nursing.
Nursing: An essential job now and in the future
Nurses, along with midwives, make up nearly half the health workforce across the planet, meaning they have an important role to play. In 2023 and beyond, nursing will be one of the most in-demand jobs in Australia, meaning ample opportunities for appropriately-trained nurses are available.
By completing VU Online's Master of Nursing, you can join the revered ranks of nurses and before graduation, benefit from the following:
our award-winning block model in which you can complete one unit at a time rather than juggling multiple topics
student support in which you'll get administrative and personalised support, such as information technology, library and counselling services, seven days a week
academic support in which you'll get one-on-one support in a way that suits you, whether that's via phone or email
no exam or textbook policy, so you can focus on learning by doing and get match fit
Find out how you can make a difference with an advanced nursing degree at VU Online.