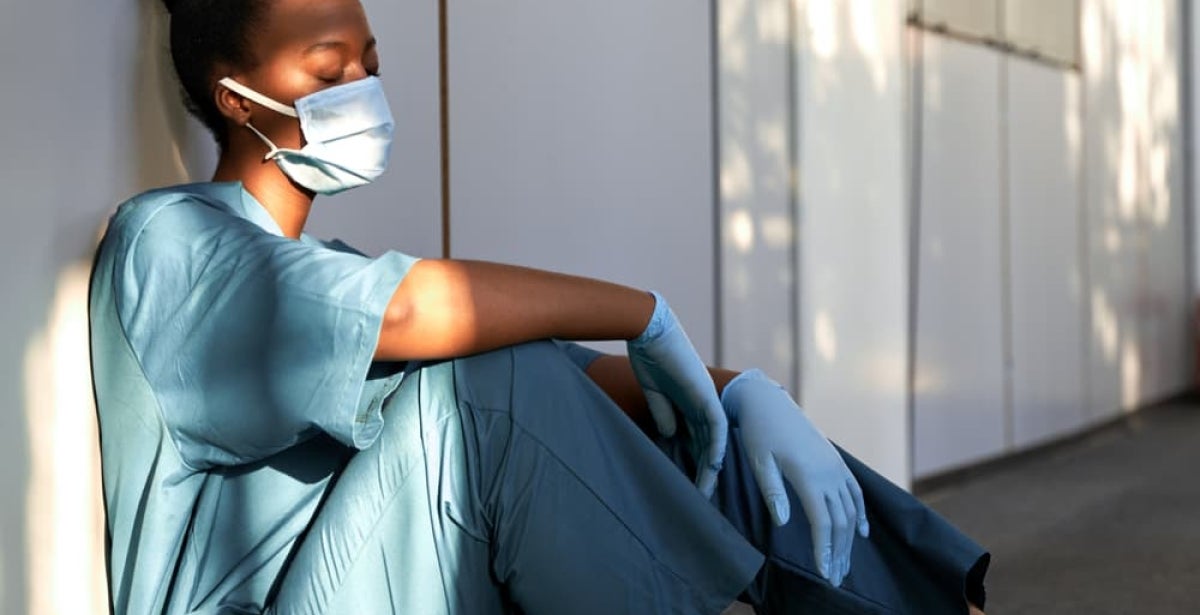 Understanding the nursing shortage in Australia
In times of crisis, the importance of medical professionals quickly shifts from essential to critical. This has been the case throughout Australia's pandemic response. However, as vital as medical providers may be, provider shortages are becoming more and more widespread. This is especially true around one key group: nurses. Australia is fast approaching a dire nurse shortage, and many factors are at play.
Nurse burnout on the rise
Recent feedback given to the Australian College of Nursing (ACN) illustrates just how close to breaking point many nurses are.
Nurses—who possess a high level of training and are expected to be skilled and empathetic communicators as well as problem-solvers—have been driven by what ACN calls their 'giving and goodness.' However, nurses can only give so much, and the joint pressures of the global pandemic and a disjointed healthcare system are testing their mental health.
The pandemic, has tested the resolve of almost all nurses, with a recent report finding that 42 per cent of nurses are less willing to work than before. Many are struggling with the pressure to care for patients, even if it compromises their own personal safety, as well as struggling to cope with work-related post-traumatic stress. Growing workloads and mandatory overtime are among other factors causing major burnout.
Burnout is causing nurses to exit the profession en masse. A 2021 report illustrates that 62 per cent of hospitals are reporting a nurse vacancy rate higher than 7.5 per cent, which, alarmingly, was before research showed that one-fifth of Australia's essential workers (including nurses) are considering quitting their job because of the COVID-19 pandemic.
Nurses diversifying more than ever before
Although many nurses are considering quitting the profession, another key reason driving the Australian nursing shortage is that nurses are being called upon to occupy more diverse roles than ever before. Australia's ageing population, increasing rates of chronic disease and greater prevalence of mental health issues mean that our healthcare services are under greater pressure, with nurses needing to adapt to these new environments.
Throughout the pandemic, tens of thousands of nurses have left their existing roles to help administer COVID-19 tests and vaccines. Even more are being asked to assist in aged or eldercare, often due to outbreaks in aged care homes, leaving residents unable to be cared for.
However, on a more positive note, the pandemic has also driven many former nurses to return to the field. Suzi Hannan, who trained as a nurse but then became a flight attendant with Qantas, recently changed track and rediscovered her passion for nursing. Now a nurse's assistant at Chris O'Brien Lifehouse cancer treatment centre, Hannan says:
'I just feel like I've come back home [to nursing]. I feel like this is my calling … just the patient interaction, the sense of fulfilment of being able to help people brighten their day, make them feel better.'
Retired nurses being called upon
While many people are returning to the nursing profession, there are still not enough professionally trained nurses available to fill Australia's current nursing shortage. For this reason, thousands of retired nurses have been asked to come out of retirement to help assist with Australia's ongoing pandemic response.
Recently, Australia's medical watchdog doubled the number of practitioners on its sub-registers, meaning that more than 55,000 health professionals who've retired are now able to return to work.
State governments have also been calling for retired or career change nurses to return to the profession and have also been eager to engage nurses who may be out of work in certain states due to a ban on nonurgent surgery.
Bringing nurses in from overseas
Despite Australia's borders being closed for the majority of the pandemic, in a bid to fill the nursing shortage in Australia, the Australian government is also looking to allow up to 2,000 international nurses and doctors in. Nurses and other health professionals will be flown in and dispatched to suburban and regional hospitals and general practitioner (GP) clinics.
Nurses who do so will be able to enter Australia, despite ongoing travel restrictions, and take up essential roles throughout the pandemic, and possibly beyond.
To immediately ease pressure on the nursing shortage, nurses with qualifications from Britain, Ireland and other countries where nurse and medical qualifications are recognised as equivalent to those in Australia will be flown in. Their equivalent qualifications mean they'll essentially be able to start work straightaway.
Nursing shortage not set to ease anytime soon
The pressure placed on nurses and the nursing shortage that has emerged isn't, unfortunately, something that's set to ease in the future, even after the pandemic becomes a bad memory. In fact, research by Health Workforce Australia (HWA) shows that, due to the aging workforce and many other factors, there could be a shortfall of more than 100,000 nurses by 2025, and 123,000 by 2030.
Take the next step in your nursing career
Despite the current challenges facing the healthcare sector and nursing workforce in Australia, nursing continues to be an extremely rewarding career. Access to quality healthcare is more essential than ever, and no group makes a bigger impact on patient care than nurses. As Australia's nursing shortage continues, nursing leadership will be vital to the success of our healthcare system. Nurses with high-level leadership knowledge and skills are needed, to achieve better outcomes for patients, build strong teams and create positive working environments.
If you want to take your career as a registered nurse to the next level and prepare for the challenges of clinical leadership, VU Online's Master of Nursing offers you the opportunity to specialise in Nursing Leadership and help you reach your goals.