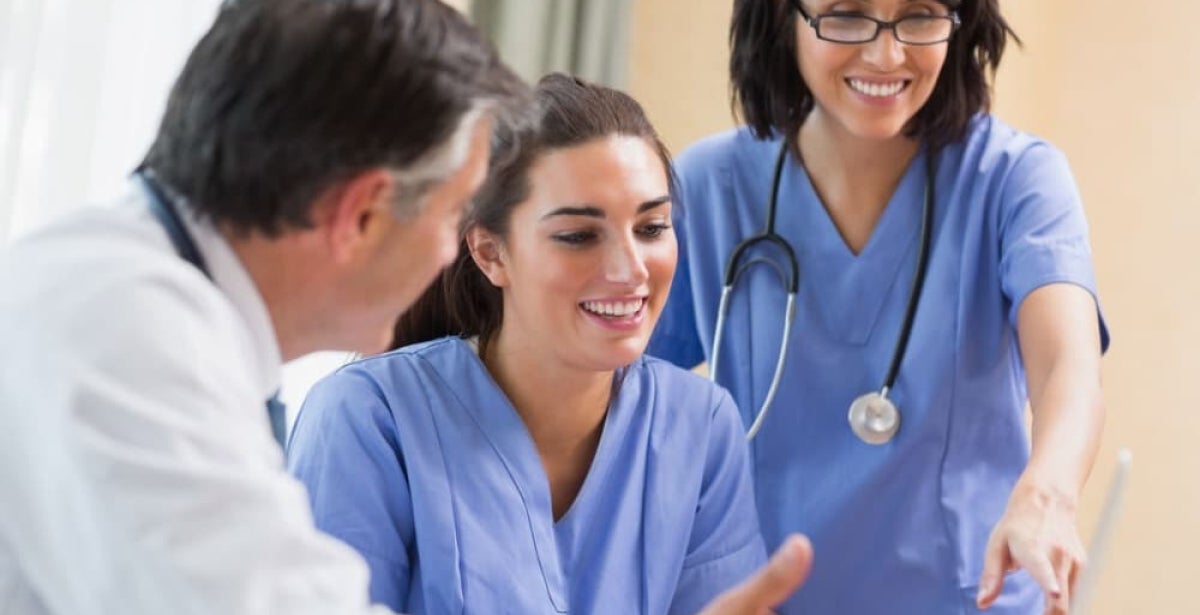 The role of a travel nurse
When the 2020 COVID-19 pandemic made its full force felt in the USA, one travel nurse filled her suitcase with scrubs, a reusable face shield, a plate and silverware – and went off to fight the virus across hospitals stretched wafer-thin with staffing shortages. She was among a growing number of masked crusaders who travelled to areas where cases were spiking.
But even before a worldwide pandemic shook the very foundations of life as we know it, there was a growing need for travel nurse jobs, with the World Health Organisation (WHO) reporting a global shortage of healthcare workers, and in particular, nurses. 
Even if you can't travel now for work, the opportunity to travel in the future is a great option to keep in mind as you study nursing, especially after you earn a Master of Nursing.
So, what exactly is travel nursing, and what can you expect from a travel nurse job description? Here's what you need to know about life on the road as a travel nurse.
What is a travel nurse?
Travel nursing involves taking up temporary nursing positions. These assignments are usually in hospitals and are generally between two and 26 weeks. Of these, many are between four and six weeks. While some travel nurses cover annual leave or maternity positions, they also fill other short-term employment gaps or needs.
Mary Colfer is an ICU and EDU nurse. She left her native Ireland to explore new places in Australia and found herself working on Queensland's Mornington Island. Many hospitals engage staff like Mary to fill their full-time equivalent roles, especially in regional towns and remote areas. 
According to Colfer, outside of the big cities, hospitals can struggle to attract long-term nursing staff due to their sheer remoteness. Her 18-week stint with the Nurse at Call agency, for instance, led her to a far-flung island with a population of just over one thousand and only one shop.
Colfer believes travel nursing provides the perfect antidote to potential nursing shortages. Despite the isolation in some areas, she says the allure of international nursing jobs is about adventure and experiencing all these new places. 
Colfer has thoroughly enjoyed her time in Australia. She says that travel nursing has helped her find "hidden gems" in Australia that she never would have otherwise heard of. She's also been able to meet some great people.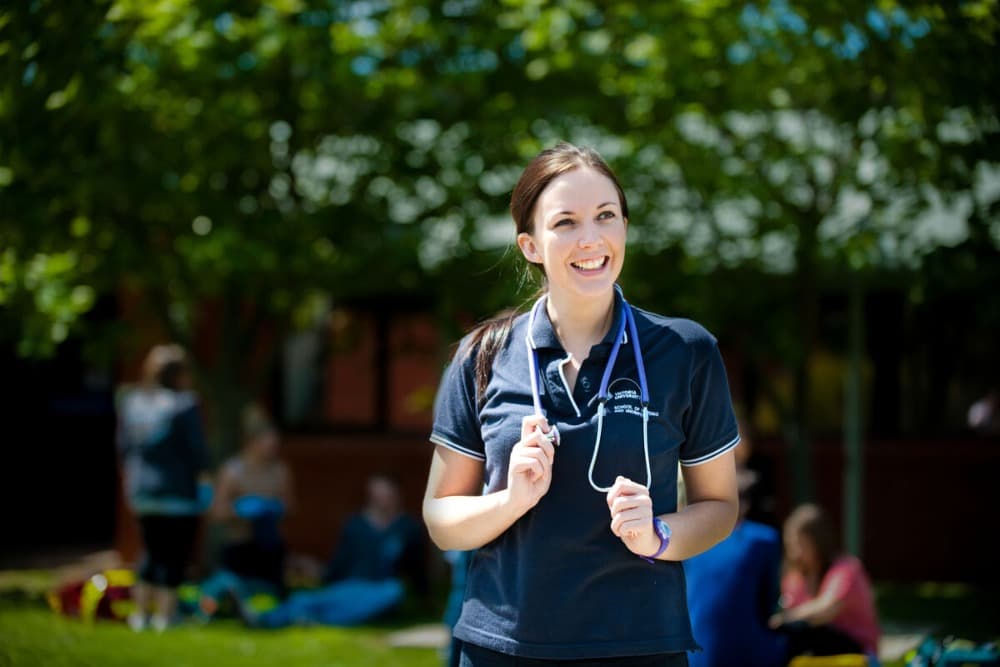 What is a travel nurse's job like?
Prior to landing in Australia, Mary Colfer spent decades working in Irish hospitals. The 50-something-year-old nurse also held permanent positions in Saudi Arabia as well as doing spells on Mercy Ships around West Africa. In 2019, she was in Senegal for 10 weeks, working as a nurse on a hospital ship.
Yet despite her rich history in nursing, which goes back to the early 90s, she says nothing quite compares to the experience of working as a travel nurse. She states that the life of travel nurses can be full of surprises and opportunities to learn and grow, both personally and professionally. 
In Australia, Colfer says that one of her more incredible experiences was in Alice Springs, where she had experiences that she'd never had before. 
Hailing from Wexford in Ireland, Colfer describes her time working with the Indigenous community of Alice Springs as initially being a bit of a culture shock and requiring some adjustment.
She says: "I didn't realise that diseases like rheumatic heart disease actually existed. If not treated properly, kids can develop problems with their valves later on in life, necessitating surgery. It's all about prevention, picking up infections and treating the infections."
While in Alice Springs, Colfer was able to complete courses that helped her better treat patients in her specific area. She thoroughly enjoyed doing this and gaining insight into different areas of healthcare. 
Travel nurse: Job responsibilities
Travel nurses, like Mary Colfer, are nurses who travel the world to work in a large variety of healthcare settings. These settings can include anything from hospitals in major capital cities to ships or remote areas. Travel nurses also typically travel to respond to particular health issues, for example, epidemics or natural disasters. 
Responsibilities of a travel nurse include: 
Travelling to different areas to treat patients. This may include patients' homes, schools or remote areas or fields. 
Administering medication and vaccinations, and completing blood pressure, glucose and other tests. 
Changing dressings, performing wound inspections and monitoring patient health. 
Educating patients and their families on how to best maintain their health, including nutritional advice. 
Monitoring patients and liaising with doctors and other health providers. 
Completing reports and managing data and other information. 
Ensuring the environment is sterile and safe for all patients. 
Displaying professionalism, empathy, patience and high attention to detail at all times. 
The ability to become a travel nurse is one of the many benefits of a nursing degree at VU.
The benefits of a career in travel nursing
Travel nursing is a role that offers a great deal of personal and professional growth. Some benefits of the role include: 
Travelling to places of the world that you would otherwise not see or hear about. 
Working with people from all different cultures and learn about how people live. 
Learning about different diseases and treatment modalities.
Ability to make a difference in challenging scenarios. 
For Colfer, the challenging experience of working with an Indigenous community for the first time helped her to learn to be a nurse in a global context. She says it's just one of the many benefits of working in travel nursing. 
"It does give you a lot of confidence because you hit the ground running," she says. "You're making a lot of decisions that if you sat in a bigger centre, you wouldn't be making, because obviously there's people ahead of you that are permanent staff. It gives you a lot of responsibility and it shows that you're quite capable of working with very limited resources. You have to learn to think more independently and be prepared for the unexpected."
It's a sentiment 25-year-old nurse Jessika Costa can relate to. Before finding her way to Melbourne from Canada through the agency Healthcare Australia, she'd been specialising in cardiovascular nursing. But working across various hospitals with different types of nurses, she says her nursing knowledge has grown ten times greater in the last year.
Costa says she's been able to learn from so many different nurses in different hospitals, as well as having the opportunity to branch out into other areas, including cardiovascular, oncology and neuro women's health.
Aside from building her skills, Costa also loves the personal freedom and flexible work arrangements that come with travel nursing. This is her fourth year of nursing, and while she wanted to build her career and earn a crust, she was also keen to travel. She explains that tourism is at the heart of travel nursing.
"If you want to take a week off, you're more than free to do that, which is great in the sense of wanting to be here on an adventure. I went to Vietnam for three weeks. I didn't have to request any time off. I just booked myself as unavailable. And I was able to go home for Christmas."
"The opportunities that you can get are quite endless, in the sense of just exploring the world," she adds.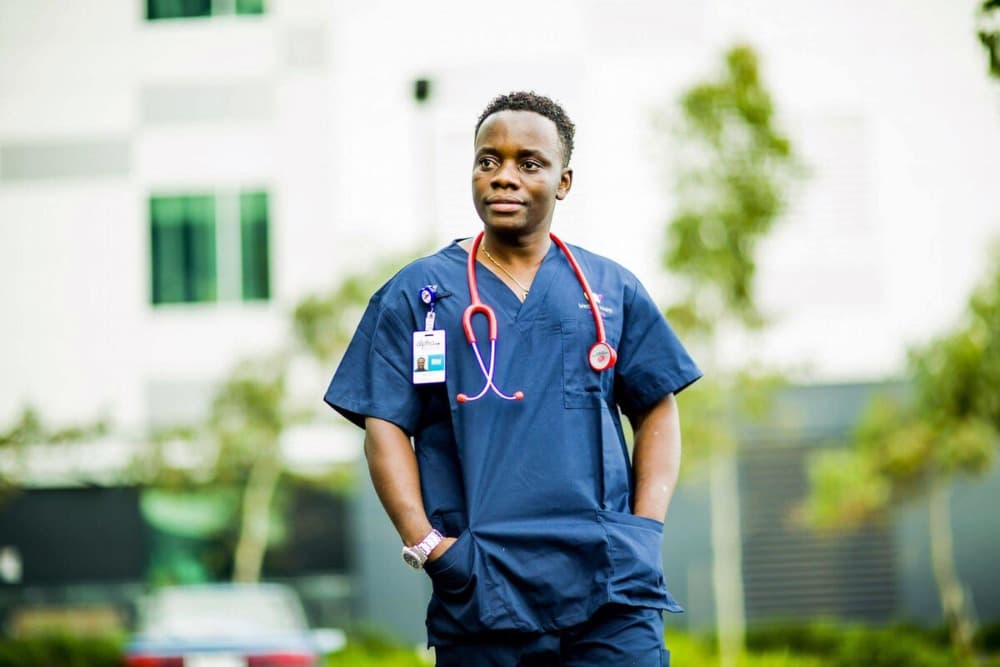 Growing demand for travel nurses
According to the latest research, demand keeps rising for registered nurses, including travel nurses, due to a growing ageing population worldwide. During the pandemic, the demand for nurses soared. Fortunately, this trend has continued, with the career outlook for registered nurses in Australia projected to grow by 13.9 per cent between 2021 and 2026. This amounts to a total of approximately 40,400 new positions. 
This trend is unsurprising to Colfer, who says that in some parts of Australia, the need is so obvious that you can literally grab a van and go town hopping as a nurse across the country.
"There are couples that might be in their fifties, and their kids are growing up, and they're travelling around Australia picking up work. So, they work for three months as a nurse and see the locality, and then move on."
Through her agency, Costa says she's seen plenty of opportunities to explore different parts of Australia – indicating there's good job prospects nationwide. While she still has her sights set on travelling across South-East Asia, in the immediate future she says she'd like to "go out west and swim with the whale sharks." 
Meantime, the world can be your oyster if you're a travel nurse, with demand for travel nurses exceeding supply in more than 35 countries. 
Travel nurse salary
One big incentive for travel nurses is the salary. In Australia, travel nurses earn an average annual salary of $122,407 as of July 2023. Salary figures can depend on location, institution, position and more. 
Costa says the salary was definitely part of the appeal of the job. She says as an international travel nurse "you're getting paid at a casual rate, which is quite a bit higher than if you were full-time." In her experience, the job market has been quite strong, "with the patient population constantly growing." So, there's plenty of opportunity to earn well. 
But the big money is in remote Australia, according to Colfer.
"If you're willing to go into really remote communities with just two nurse posts, that's where you can make money, because you're on call, and you work a lot of hours," she explains.
How to become a travel nurse 
To become a travel nurse, students should complete the following steps:
Earn an undergraduate nursing degree. Most employers prefer a Bachelor of Nursing degree or equivalent, but some may also accept students who have a Diploma of Nursing or Enrolled Nurses.
Obtain NMBA registration. Nurses need to apply for registration with the Nursing and Midwifery Board of Australia (NMBA) before they start practising as registered nurses. The application expires once a year and can be renewed before expiration. 
Gain experience as a registered nurse. Many employers of travel nurses require at least one year of experience working as a registered nurse. This can also be completed through a graduate Transition to Professional Practice Programme, which is a 12-month paid programme at a healthcare facility.
Volunteer and seek professional development. Volunteering and professional development through further study are effective ways of expanding your skills and experience in different contexts and areas. 
Apply to a travel nursing agency, if applicable. While not the only way to secure travel nursing positions, being part of an agency can help travel nurses find placements across the country. 
Upskill for travel nursing
Before packing your suitcase and pursuing travel nursing, Costa advises that it's important to feel comfortable and confident in your nursing capabilities. 
Colfer concurs, stating, "You need to be able to have good clinical skills and make judgments."
VU Online's Master of Nursing offers industry-focused courses, with two specialisations in Chronic Disease and Ageing and Leadership. Delivered via an online postgraduate block model, which has you focus on one unit at a time instead of four, this course prepares nurses for clinical leadership, research and advanced practice roles.
The two-year part-time qualification will give you the skills that are in demand for senior nurse roles so that you can hop aboard the nurse express sooner rather than later.
To learn more about VU Online's Postgraduate Nursing Courses contact our Student Enrolment team on 1300 682 051.