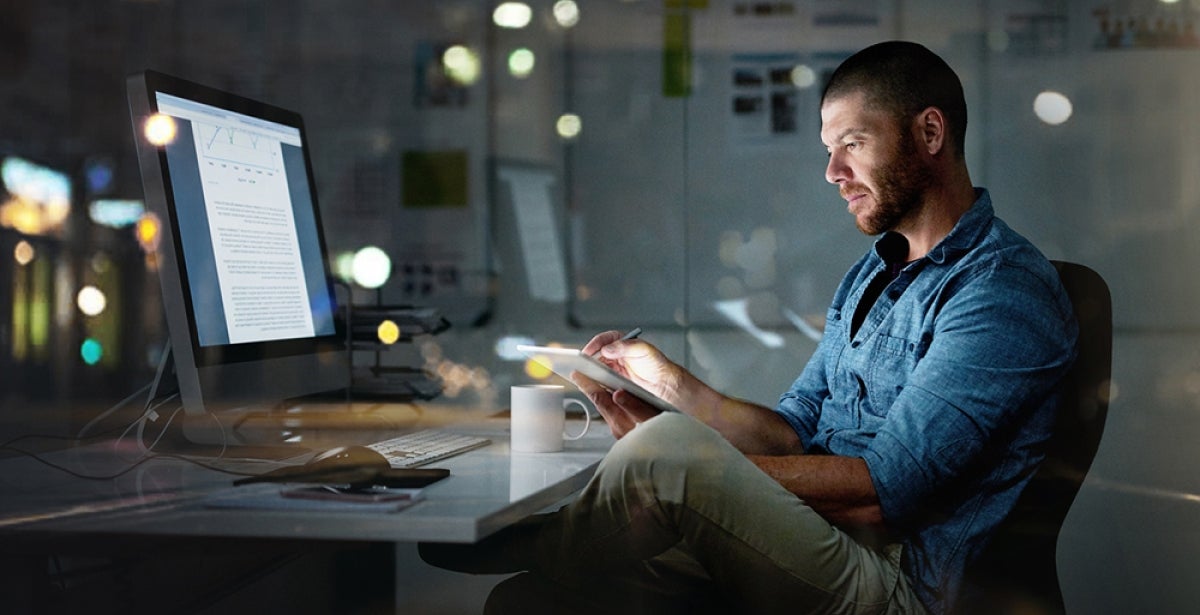 Successful entrepreneurs share their tips on success
Australians are some of the most entrepreneurial individuals in the world. Motivated to bring our big ideas to life, there were 2,121,235 small businesses in Australia in 2015, growing at an average rate of one per cent per year. Victoria had the highest rate of new businesses increasing at 1.6 per cent year on year. Most of these businesses – 89 per cent – had fewer than five employees, indicating that Australia's entrepreneurial spirit is alive and well.
The definition of an entrepreneur is "a person who sets up a business or businesses, taking on financial risks in the hope of profit". Starting your own business is an exciting time, however, it is well documented that taking the plunge into entrepreneurship comes with many challenges – and it's best to have researched, thought through and planned your potential responses to these scenarios before launching your business.
The good news is that millions of entrepreneurs worldwide have trodden a well-worn path before you.  By sharing their thoughts, experiences and successes, there is a wealth of advice to glean. This article explores how you can learn from the daily habits of three successful entrepreneurs who have had the courage and business acumen to take their ideas and turn them into profitable and recognised businesses.
Sir Richard Branson
Sir Richard Branson's name is synonymous with the global Virgin brand. With some 400 companies in the Virgin Group, this Englishman started with a chain of record stores (later known as Virgin Megastores) and grew his business to encompass airlines, trains, mobile phones and most recently Virgin Galactic – a spaceflight corporation to take paying passengers into suborbital space at US$200,000 per ticket.
In March 2018, Forbes listed his estimated net worth at US$5 billion. His charitable works include becoming a founding sponsor of the International Centre for Missing & Exploited Children, which helps find missing children, and to stop the exploitation of children.
Branson is happy to admit that there have also been failures along the way. Ventures such as Virgin Cola, Virgin Cars, Virgin Clothing and Virgin Brides were short-lived, showing the world that even the most successful of entrepreneurs are 'human' like the rest of us. For today's budding entrepreneurs, here is an insight into Branson's daily routine:
1. Start the day early
"My day starts at 5am so I can spend some time with my family and do some sport before my working day begins. Starting the day getting active and having fun around the people you love puts you in the right mindset to face whatever the day brings and helps you be more productive. The reason I like to wake up early is so that I can work through my emails before most of the world logs on."
2. Never stop learning
Invest time in learning what is going on in the world.
"We should all pick up new skills, ideas, viewpoints and ways of working every day. The day you stop learning is the day you stop living."
"And when I blog, I make sure I share my thoughts via social media. As someone who started out in business 50 years ago, I can't begin to tell you how much mobile phones, email and social media have changed the state of play. Social media has opened up the world, and given the public the power to really have a say – it's a wonderful thing."
3. Find some 'you time' every day
"It's important to build some 'you time' into your daily routine, even if it's just 15 minutes of doing something that you love. I really enjoy kitesurfing when the wind allows, playing a game of tennis, jumping on my bike or simply going for a walk. Even entrepreneurs need some downtime and taking some time out can actually boost creativity and helps you take a step back and look at things with a fresh viewpoint."
4. Keep a notebook handy at all times to capture those entrepreneurial ideas!
"I always have a notebook on hand. My secret 'life hack' has also been to write it down! I can't tell you where I'd be if I hadn't had a pen on hand to write down my ideas as soon as they came to me."
Jo Horgan
Australian 2018 Entrepreneur of the Year, Jo Horgan, is the founder and owner of the highly successful cosmetic group MECCA. An inspiration to all female entrepreneurs, Horgan was the first woman in the awards' history to take out the national accolade.
An ex-L'Oréal executive, Horgan started MECCA 20 years ago. She opened her first MECCA store in Melbourne's high-end shopping precinct, Toorak Road, in 1997 and made $1873.00 on her first day of trading. Today, under Horgan's entrepreneurial guidance and business nous, MECCA is an empire of 95 stores in Australia and New Zealand, turning over hundreds of millions of dollars and owning 25 per cent of the Australian cosmetic market.
Horgan's goal of 'empowering women' by creating a cosmetic retail chain that differentiates itself through its individualised approach to customers and its 'brand agnostic' service offering is also evident in the company's culture. In 2018, for the fifth year in a row, MECCA was listed as top five in the Great Place to Work's 50 Best Places to Work survey for companies over 1,000 employees.
Despite the company's financial success, Horgan said in a recent interview with Good Weekend magazine: "Money has never floated my boat, it's not what motivates me," she says. "Thinking that we can do something really interesting and innovative in beauty, and actually look after women, is the thing that gets me going."
Top tips from Horgan's daily routine include:
1. Visit the 'front line'
"I try and visit as many Mecca Cosmetica and Mecca Maxima stores as possible during the day to speak with our teams who are at the frontline of the business. I love to know which brands and products are resonating with our customers."
2. Anticipate and leverage emerging trends for business growth
Horgan watches and embraces new trends, harnessing social media and enlisting beauty vloggers, influencers and models for Mecca's own online make-up tutorials.
In 2001, having seen the emergence of the internet as the sales tool of the future, MECCA was one of the first e-commerce enabled businesses in Australia.
3. Stay on top of industry news and developments
"I head upstairs at 8.30pm to work through all the unread emails that are taunting me and attempt to knock over my pile of reading (blogs, news sites, industry news and new brand submissions). I don't watch television during the week."
4. Plenty of sleep
Horgan is famous for her 10.30pm nightly curfew. Her close friend, Kristina Karlsson, who is the founder of Swedish stationery chain Kikki K, says she admires how much Jo values a good night's sleep to keep her mind operating at its full potential.
Bill Gates
Perhaps the 'grandfather' of entrepreneurs, Bill Gates needs little introduction. The co-founder of the Microsoft Corporation, Gates has held the Forbes title of the richest person in the world for all but four years between 1995 and 2018. His current worth is estimated at US$90 billion.
Gates stepped down as Chairman of Microsoft in 2014 and has devoted almost all of his time since to philanthropic pursuits, primarily the work of the Bill and Melinda Gates Foundation, which they established in 2000.
But to reach the highest echelons of entrepreneurial achievement, Gates credits the following of a daily routine and the embracing of a few simple but effective approaches to life and work from which entrepreneurs and small business owners can learn.
Personal finance site GOBankingRates recently published a list of 10 habits and experiences that have helped make Gates the successful entrepreneur he is. These are a selection of the best:
1. Thirst for knowledge
Like Richard Branson – and many other successful entrepreneurs – Gates has a lifelong thirst for knowledge.
Gates studied computers but dabbled in many other subjects that interested him. "Academic life was fascinating," he said during a speech. "I used to sit in on lots of classes I hadn't even signed up for." This thirst for knowledge and his willingness to always improve and learn contributed to the growth of his eventual business.
Throughout his life, Gates has also sought knowledge through his love of reading. He even has his own blog where he recommends books to his followers.
2. Choose a great business partner
Gates credits Microsoft's early success to his partnership with Paul Allen and the many lessons they learned along the way.
Gates has made countless brilliant business decisions in his lifetime, many of which have involved the people he chooses to work with. "I'd say my best business decisions really have to do with picking people," Gates said in the 1998 interview. "Deciding to go into partnership with Paul Allen is probably at the top of the list."
3. Stay committed to your dream and vision
"The experience and insight Paul Allen and I gained (at school – studying how to use computers) gave us the confidence to start a company based on this wild idea that nobody else agreed with — that computer chips were going to become so powerful that computers and software would become a tool that would be on every desk and in every home," said Gates in a 2005 speech at his old school.
4. Learn from mistakes
Everyone makes mistakes, including entrepreneurs such as Gates and Branson. The key is to learn from those mistakes, and that's exactly what Gates does.
In a 2008 BBC interview, where he talked about how Microsoft was able to beat competitors, Gates said:
"Our products were successful enough that even when we did make a mistake – when we hired the wrong person or organised things the wrong way – we were frank enough with ourselves to say, 'Oops, this isn't working.' We had a chance to learn from them and do different things."
There is no 'one size fits all' approach to joining the ranks of successful entrepreneurs, but by learning from the ones that have 'been there, done that', there is a wealth of knowledge to absorb.
If you're thinking of taking the plunge into an entrepreneurial career, why not start with the backing of a VU Online MBA? Graduate Halinka Panzara is an innovative thinker who runs her own business. She attributes undertaking an MBA degree with VU as being her launch pad into entrepreneurship. Learn more about our online postgraduate courses. Get in touch with our Enrolment team on 1300 043 531.