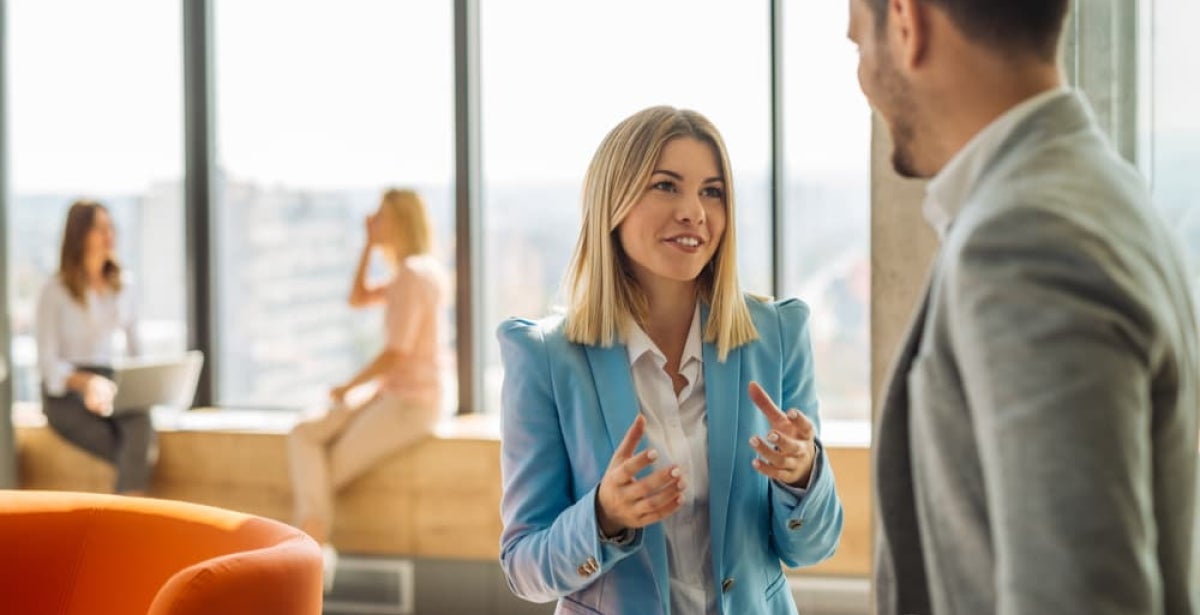 Ultimate MBA Guide: What do you learn in an MBA?
If you're an aspiring business leader, one of the most important qualifications you can earn is a Master of Business Administration (MBA). An MBA provides both breadth and depth in business knowledge, including insight into what you need to know to manage and lead in today's complex, technology-rich global business environment.
Ambitious graduates find themselves with a wealth of career options after an MBA, many of which include a substantial pay increase. The Australian Financial Review found that MBA graduates typically earned 28 per cent more post-graduation.
Given how rewarding an MBA can be, it's now considered essential for aspiring business leaders and executives. However, before enrolling, it's important to understand what an MBA is, and what you learn in an MBA.
What is an MBA?
First introduced by Harvard Business School in 1908, an MBA is one of the world's most popular postgraduate business programs. Designed to provide foundational knowledge, an MBA gives students an insight into all aspects of business, including marketing, accounting, finance, innovation and change management.
Completing an MBA can help distinguish future leaders. Many talented, successful business leaders, entrepreneurs and politicians have completed MBAs, including Michael Bloomberg (founder of Bloomberg LP), Sheryl Sandberg (former chief operating officer of Meta Platforms) and Indra Nooyi (former CEO of PepsiCo).
What do you learn in an MBA?
What you learn in an MBA can provide foundational training in various elements of business and help students develop essential leadership skills. MBAs usually include units that focus on management, organisational development, entrepreneurship, business analytics, decision making and more. Students also take units that enhance their business finance knowledge, such as economics, corporate finance and accounting.
Many MBA units also allow students to learn both from theory and from gaining practical skills. Participating in real-life consulting projects often hones these practical skills. MBA students may also participate in case studies — hypothetical situations in which students address business problems. Case studies facilitate discussions and tangible solutions to potential issues students might encounter in real-life business settings.
For example, the curriculum of the Victoria University (VU) Online MBA includes the following subjects:
Strategic management and business policy
In this subject, students learn about the actions and decision processes that companies undertake to succeed, grow and change. Managers at all levels of organisations need to be aware of the principal elements of these processes so that they can participate in critical business decisions.
Business ethics and sustainability
In this unit, students learn important ethical and sustainability decisions that influence business operations. Understanding ethical decisions and ensuring organisations are responsible and sustainable are essential in today's business environment.
Marketing management
Here, students learn how to manage marketing. Specifically, they understand how to market an organisation's capabilities and resources as part of the broader marketplace. Understanding the fundamentals of marketing helps students learn how to create value for customers. 
Financial analysis
In this subject, students learn advanced financial techniques that enable them to plan, analyse and make important financial decisions. Students learn skills such as how to create and analyse financial statements and financial data, which helps with important decisions surrounding security analysis, credit analysis and mergers and acquisitions.
Business analysis
Part of what students learn in an MBA includes using analytics and visualisation models to uncover business insights, as well as datasets that include statistical models and algorithms. By understanding how to use open source software to create these models, students learn how to develop models and tell important data stories.
Strategic human resource management
In this unit, students critically examine how human resources should function in an ever-changing global context. Understanding human resources on a global scale helps students appreciate the factors that influence managerial and employee choices.
Organisational change management
Here, students study the concept of organisational change, including common challenges that face both traditional and new types of organisations. Change is constant in businesses of every size, so it's important to understand and interrogate how to best manage it.
Advanced organisational behaviour
In this subject, students learn about how people behave and interact with organisations, drawing from numerous disciplines such as psychology, sociology, economics, organisation theory and statistics. Understanding how and why people behave can help organisational leaders make better decisions.
Performance management and rewards
In this subject, students study the key trends and issues in performance management and rewards, including the critical elements of successful systems. An understanding of how to help people best perform is essential for all managers in successful organisations.
Art and practice of leadership
Today's business world is complex and ever-changing. For this reason, an understanding of how to be a transformational leader can lead to business success and help students practice adaptable leadership.
Business consulting
In this practical subject, students can solve real-world business problems. They do so through either working directly with a client or developing an industry case study. This involves a broad range of accounting, finance, marketing, human resource and organisational change management skills.
MBA skills
MBA students learn various soft and technical skills throughout their qualification. These can include broad, business related skills, such as management or communication. They can also be more technical and apply to specific specialisations or areas of focus, such as nonprofit development. Other relevant skills students can learn in an MBA include:
strategic thinking
versatility and flexibility
innovation
leadershig
resilience
problem-solving
financial acumen
Why get an MBA?
What you learn in an MBA can provide many benefits to ambitious students. Below are some benefits of obtaining an MBA.
Increased job prospects
Many employers prefer – or even require – candidates with MBA qualifications for senior positions. An MBA offers a breadth of skills that can benefit every employer, and the degree can make applicants more appealing.
A global mindset
With the world economy becoming increasingly global, organisations need employees who understand the interdependencies of the business world. An MBA helps equip graduates with a global mindset as they both study international business standards and learn with fellow students from all over the world.
Networking opportunities
Interactions with peers and professors can be important networking opportunities, allowing students to meet people who've worked – or who'll work in the future – in a wide range of capacities.
Types of MBA degrees
Many different types of MBAs exist. MBAs can vary according to how much time you spend studying, how you study and the focus of the qualification.
Full-time MBAs
Full-time MBAs are typically completed on campus over a period of two years where students study up to 40 hours per week. These MBAs are designed for early- to mid-career students who are interested in business and may want to change careers.
Although most full-time MBAs are two years in duration, many universities offer accelerated programs that can be completed in less time.
Part-time MBAs
Part-time MBAs require students to study for fewer hours per week. This option is perfect for those who wish to continue working while studying or who have other commitments.
Part-time MBAs are often structured in a way that allows students to study in the evenings, on weekends or in a more flexible format. These MBAs typically take longer (up to four years) and may be on campus or online.
Executive MBAs
An Executive MBA (EMBA) is a part-time MBA targeted at experienced professionals (typically, those who are at or near the executive level).
These MBAs allow senior leaders to learn the skills required to lead global organisations and allow them to network and understand business more holistically.
Online MBAs
Online MBAs can be part time or full time, offering students the flexibility of structuring their study around other activities.
These MBAs can take up to two years to complete for full-time students and up to four years for part-time students.
MBA specialisations
Most MBAs provide a core business curriculum that covers a breadth of subjects. However, some programs also offer the option to specialise in an area of interest, such as business analytics, entrepreneurship, marketing, human resources or finance.
MBAs: A world of knowledge
Aspiring business leaders won't be surprised to learn that MBA programs offer students in-depth expertise about all facets of business. In fact, they offer much more: a global mindset, technological savviness, innovation-readiness and the skills to succeed as a business leader. VU Online's MBA is tier-one ranked in CEO Magazine's 2023 Global Rankings and has 12 specialist units of study to help create well-rounded business leaders.
Find out how an online MBA from VU can help you forge your own path in global business.