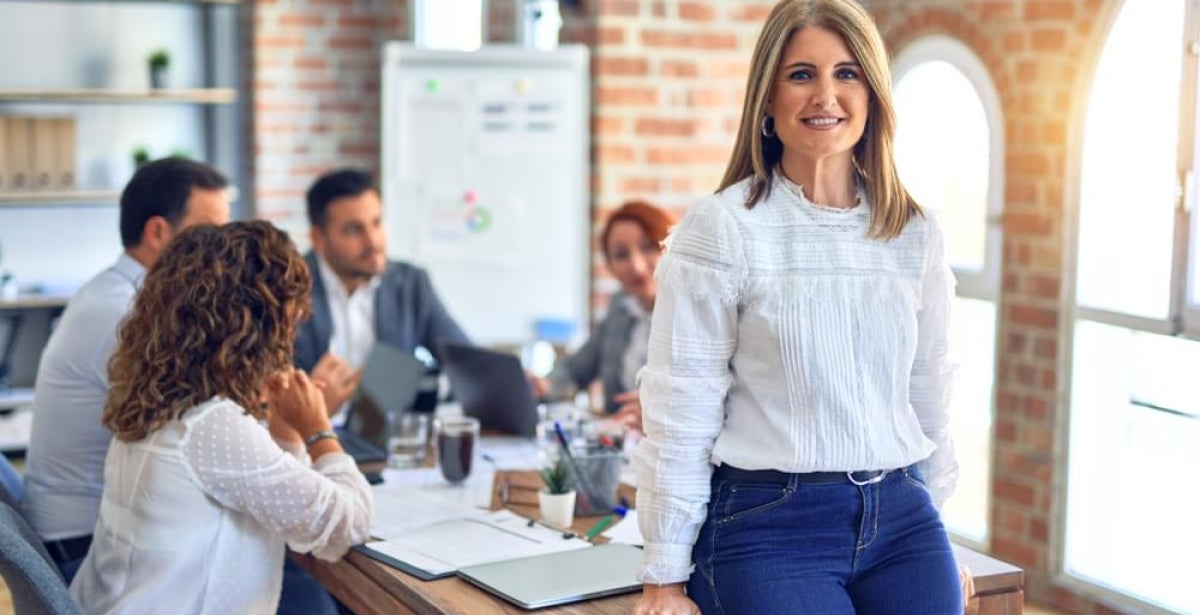 10 MBA Graduate Jobs That Could be Yours in 2023
As the world comes to grips with its new normal, the professional landscape seems to have experienced some of the most significant changes.
The COVID-19 pandemic helped to usher in the future of work sooner than expected. And with it came the Great Resignation — a phenomenon that saw more people leaving their jobs in search of better things, even in our own backyard. One in five Australians quit in 2021 for reasons including a lack of career opportunities and no personal fulfilment at work.
For employees with an MBA, the news was rosy. People who had this degree under their belts found the transformation most rewarding. MBA jobs and skills in leadership and management were among some of the most valued in this new landscape.
We surveyed 350 MBA graduates and 200 hiring managers from Australia, the UK and the US. We found that there was a definite edge for employees who had an MBA: better pay, more flexibility and confidence in their skill set. These qualities combined meant that they were suited to various in-demand positions.
One of the most exciting things about graduating with an MBA are the opportunities. Whether transitioning to a career in another avenue of business or trying to excel where you are, studying for an MBA is the best way to propel yourself forward. With our 100% online MBA, you will be able to elevate your career and grow your business.
In-demand industries and skills
For MBA holders, the Great Resignation was more noticeable in specific sectors. According to our survey, healthcare, IT, financial services and education were the industries that saw the most number of graduates depart.
Interestingly, we similar industries touting the most significant future growth. High demand was reported in education and training, healthcare and construction, as well as in the professional, scientific and technical services industries.
The good news for MBA graduates is that the skills learned with this degree put them at the top of the list in many industries. It's not just their experience in specific sectors that set them apart, but having in-demand skills that were versatile enough to be applied across all sectors.
According to the World Economic Forum's Future of Jobs Report from 2020, critical thinking, problem-solving and active learning were among some of the most desired skills in the lead-up to 2025. When you combine these with practical skills like learning how to write a business case, preparing a budget and using various research methods, you'll have everything you need to succeed.
Graduating with a Master of Business Administration will make you a versatile candidate suited to many different areas of specialisation. It will help you climb the ranks within your current profession or switch industries altogether.
As to where you'll go next, the choice is yours.
10 MBA graduate job opportunities in 2023
If you're considering moving into a new role, you're not alone. According to our survey, 32 per cent of MBA holders planned to leave their jobs within the next six months. And thanks to their qualifications, they can.
The confidence an MBA affords you means you can look for bigger and better things, knowing they'll be within your reach.
So, what are the job opportunities after an MBA? Depending on your prior experience and the industry you work in, we've found 10 possibilities that might pique your interest.
1. Director Of Business Development
A Director of Business Development's key responsibilities are to bring in new business, maintain new and existing client relationships and oversee other business developments and sales staff within an organisation. The average Director of Business Development salary is $155,689, according to Talent.com Australia.
2. Senior Management Consultant
A Senior Management Consultant works directly with senior managers within a company. They solve issues, provide financial and business analysis and examine strategy to improve the organisation. Seek says the average Senior Management Consultant salary in Australia is around $110,000.
3. Marketing Communications Director
In this role, you'll oversee an organisation or department's marketing and communications efforts as well as their management team. The duties include designing and implementing marketing strategies, developing brand strategies, creating internal and external budgets and maintaining relationships with internal and external stakeholders. Payscale reports that the average salary for a Marketing Communications Director is $143,996, making it one of the highest-paying MBA jobs.
4. Accounting Manager
An Accounting Manager oversees the accounting department of a company or organisation and the management of tasks such as billing, financial reporting, payroll and budgets. Payscale reports that the expected salary for this type of manager in Australia is $91,498. According to the National Skills Commission, roles in professional, scientific and technical services are experiencing a future growth of 11 per cent. This includes positions in legal and accounting services.
HR Manager
A Human Resources (HR) Manager is responsible for an organisation's HR policies and activities. HR Manager roles vary between organisations but they are often responsible for developing systems and processes that help businesses run efficiently and employees succeed. Most professionals in this field will have an undergraduate business degree with a specialisation in HR but having an MBA will set you apart from the crowd and give you the leadership expertise you need to take on senior roles. Seek says the HR Manager salary in Australia averages between $115,000 and $135,000 per annum.
6. Strategic Planning Manager
A Strategic Planning Manager is responsible for assessing and improving a company's business strategies to meet its goals. They achieve this by researching and analysing other organisations and industry trends, creating new business strategies and evaluating results. Glassdoor  estimates that a Manager of Strategic Planning earns about $181,248.
7. Financial Manager
A Financial Manager is responsible for the financial health of an organisation or company and the staff in the finance department. Their day-to-day tasks include budgeting, analysing financial reports, ensuring regulatory compliance and identifying financial risks and opportunities. Most of these roles will require an industry qualification such as CA or CPA, however having an MBA in addition to these will demonstrate your broader business acumen. If you really want to stand out, an MBA with a specialisation in Finance will be to you advantage. According to Seek, Australia's current Financial Manager salary is between $115,000 to $135,000.
8. Project Manager
Project Managers are responsible for planning and executing large-scale projects and work across all industries, from IT to infrastructure. Project management roles often benefit from having an industry qualification or an undergraduate degree in a related field like engineering or business. However, gaining an MBA can help your CV shine. On an average day, project managers use skills related to scheduling, HR and strategic planning, all of which you can hone through an MBA. According to Payscale, the average salary for a Project Manager is $100,613.
9. Systems Manager
A Systems Manager, also known as an IT Systems Manager, supervises an organisation's computer and information systems. This includes installing software, planning budgets, managing staff in the IT department and assessing security and technology needs. According to our survey, 71 per cent of MBA holders had a company in the IT sector try to recruit them in the past year, highlighting potential future growth in the industry. Payscale reports that the average IT Systems Manager earns $93,062 per year.
10. Health Services Manager
A Health Services Manager is vital in managing services like hospitals, aged care homes and community health facilities. They cover all aspects, including patient care, case management and staff management. With the healthcare industry experiencing a boom, students with an undergraduate degree in health or nursing could study an MBA to become a Health Service Manager. This would empower them with the business and management expertise needed to thrive in this demanding role. According to Talent.com Australia, this career has an average salary of $121,570.
How does MBA help your career?
After completing an MBA, you'll emerge with an enviable skill set. This isn't the only benefit, however. Here are several other advantages to reshaping your career with a postgraduate qualification.
Here are four benefits of an MBA:
1. Employee appeal
Within the last year, 69 per cent of MBA holders had other companies and recruiters try to poach them according to our survey. The skills you'll acquire in this degree will make you a more attractive candidate for recruitment.
2. Freedom to move
The skills learned with a Master of Business Administration allow you to change jobs easily, thanks to their versatility. This includes graduates who want to change industries altogether, with a whopping 26 per cent of MBA holders leaving the healthcare sector alone. You can also choose an area of specialisation to study for a more specific skill set within an MBA.
3. Better chance at promotion
Many MBA graduates could move up the ranks in their existing sectors thanks to their degrees, and 75 per cent of MBA holders received a promotion in the past year. Having an MBA under your belt also gives you a powerful bargaining tool for future prospects.
4. Higher salary
If your goal is to earn more, an MBA will help. According to the survey, 81 per cent of graduates reported a pay increase and 85 per cent of them said their degree helped negotiate a higher salary.
Your ticket to a world of opportunity
An MBA can help you build a versatile range of leadership and managerial skills that can be applied in a variety of industries, guaranteeing you are prepared for current demands and the future of work. Even if you change industries, there is an abundance of MBA jobs and pathways to choose from.
So are you ready to begin your MBA journey? VU Online's postgraduate Block Model makes it easier to study according to your schedule and complete your MBA in just two years. You also have the opportunity to choose one of two specialisations. Speak to our Student Enrolment Advisors for information on intake dates, units and eligibility, and see where our MBA could take you.