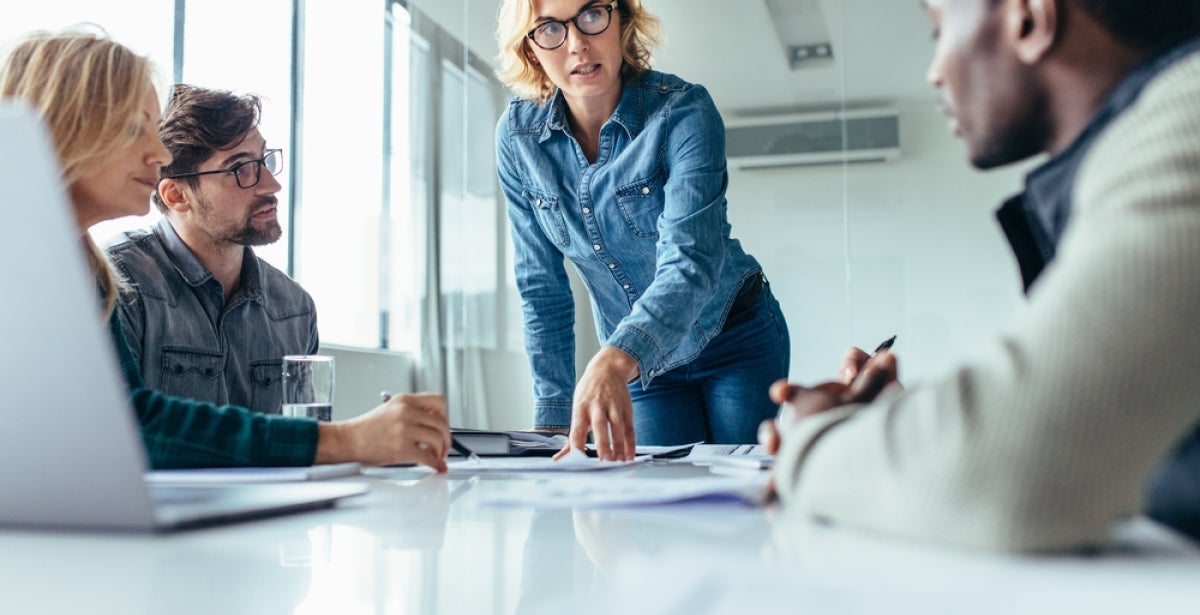 What does it take to be a strong leader?
Leadership skills for a new workplace era
As the career landscape continues to dynamically evolve, so do the skills and professional attributes of employers and employees. This ability to expand and adopt a core skill set lies at the heart of being able to meet and thrive against a backdrop of organisational and global change.
One attribute that continues to endure is the ability to exhibit strong leadership. Effective leaders inspire teams, increase productivity and promote company loyalty.
Recent research reveals that the next generation of workers is likely to experience five careers and 17 jobs. This is placing a greater emphasis on the development of 'soft skills' or 'people skills' - including strong leadership - to future-proof your career.
Being able to demonstrate leadership skills, motivate fellow employees and mentor those around you in the workplace can be the critical differentiator between one job applicant or another in a competitive marketplace. It can also provide the edge when looking for a promotion.
Adding weight to the importance of effective leadership is the documented role leadership plays in job satisfaction. According to NexaLearning, "One-on-one relationships—between managers and their direct reports—create the backbone for a strong, productive organisation. In a recent survey of 1,200 professionals, 88 per cent said receiving praise from a manager was either "very" or "extremely" rewarding. Eight-three percent said recognition was more fulfilling than financial rewards."
Forbes cites effective leadership as the number two driver of employee satisfaction. Leaders play an important role in delivering that job satisfaction. Strong leaders help individuals to understand, shape and deliver on their roles by aligning them to their strengths, skills and interests – supporting their long-term goals with relevant, targeted professional development.
Not everyone is born a natural leader. But strategic leadership can be learned, and the first step is to understand the key characteristics that great leaders exhibit.
There is no 'one size fits all' when it comes to successful leaders, but there are key, universally recognised characteristics of a strong, effective leader that underscore a person's ability to earn respect and deliver authentic, strong and inspirational leadership. Here are our top four:
1. Be self-aware
Self-awareness is simply the ability to understand our own behaviour – yet not all of us have the ability to take on board this 'flaws and all' examination. According to the authors of How To Become a Better Leader, self-awareness has been cited as the most important capability for leaders to develop.
The higher a leader's ability to understand their own behaviour, the stronger their ability to listen to and influence others, show empathy, work collaboratively and demonstrate emotional intelligence.
A study of 17,000 individuals worldwide conducted by the Hay Group Research found that women leaders exhibited a higher rate of self-awareness (19 percent) compared to men (4 percent). However, overall both genders can improve their understanding of themselves, and use that understanding to greater effect.
In summary, improved emotional self-awareness helps leaders learn to recognise and better understand emotions in the workplace as they arise, meet them with the appropriate response and display genuine empathy.
2. Inspire your team
When we think of history's most inspirational leaders, we think of Ghandi, Winston Churchill and perhaps Queen Victoria. In a modern corporate sense Richard Branson, Sheryl Sandberg and Oprah Winfrey come to mind. So, what do they all have in common? The ability to inspire others.
The inspirational leader feels passionate about the vision and mission of the organisation. To be a well-rounded leader, you need to share that mission clearly, concisely and in a way that inspires people to work toward similar goals.
Gone are the days of expecting staff to follow you just because 'you say so'. Instead, successful leaders set a good example, acting as a role model and pitching in when needed.
One of the most practical ways to sharpen your inspirational skills is to work alongside your staff from time to time – showing the team you are not afraid to get your hands dirty. Why not man the customer service line for a few hours? Write a blog article or take to your company's social media pages? To fully understand the people you lead and how you should lead them, you need to do the work they do.
Passion, purpose, listening and meaning help make a leader inspirational. Exhibiting these qualities and characteristics is a must if you wish to inspire the best work from your employees.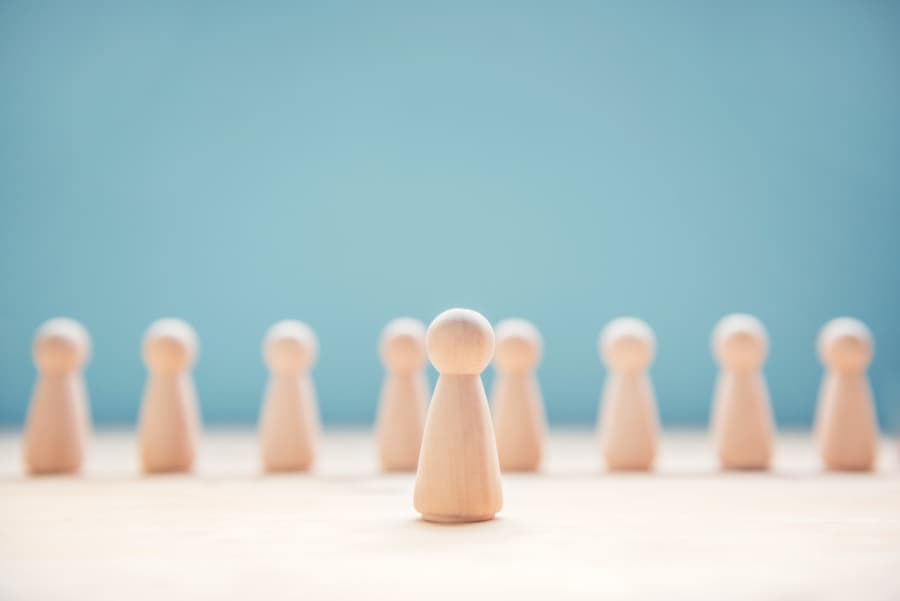 3. Communicate
Strong communication skills are the effective leader's 'go to' attribute. There is no point having the vision of what needs to be done, if you can't convey that succinctly, and with inspiration, to your team.
Such is the importance of communication in leadership, Bill Gates said that if he was down to his last dollar he would spend it on communication with his stakeholders. Communication skills are regularly reported as among the top-ranking attributes for effective leadership, yet less than 30 percent of employees feel leaders communicate effectively.
It's important to remember that communication is a two-way street. Equally as important as communicating your point, is listening to someone else's. Known as 'active listening', by focusing on what your staff are saying, taking the time to have one-on-one conversations and regularly paraphrasing what the speaker is saying, you are not only displaying respect but also building trust and nurturing the relationship. In fact, one of the most important traits of strong leadership is the ability to build authentic relationships. This develops trust and earns respect.
Don't forget that body language communicates just as much, if not more, than the words you are speaking. A positive response from your team is more likely if your eye contact, gestures and posture match what you are saying.
Bottom line, clear communication is a vital tool in a strong business leader's arsenal. Learning or improving communication skills will help reach new levels of leadership excellence.
4. Professional development and continuous learning
Learning new skills is important for every member of the workplace, but especially its leaders. A recent study found that the more a company focuses on internal leadership development, the better it performs meeting its organisational goals.
Continuous learning is a key strategy for crafting a sustainable career, and you don't need to have a manager role or large team reporting to you to be considered a leader — everyone can benefit from leadership training, even in everyday life.
Start your learning journey to becoming an effective leader by identifying your strengths and weaknesses – including any areas you'd like to improve. Maybe you're a great written communicator but struggle with public speaking. Or, you might be a strong team leader but find it challenging to manage conflict. Tackling skill gaps with leadership training can help round out your leadership abilities and grow your confidence.
Seeking constructive feedback is critical to improving performance - it increases self-awareness and provides guidance and encouragement. As a leader, it's important to not only be able to give constructive feedback but receive it as well.
New skills for a new era
Our workplace is continually evolving and more than ever, leaders need to take control of their own learning and to remain adaptable and flexible. Leadership is a 'people' skill – one that will only grow in demand as we continue to place more and more emphasis on skills that enable individuals to transition from career to career and expand their horizons, rather than focusing on the limitation of specific job-readiness.
If you would like to improve your leadership skills, learn more about our Victoria University (VU) Online's postgraduate courses. Get in touch with our Enrolment team on 1300 0430 531.