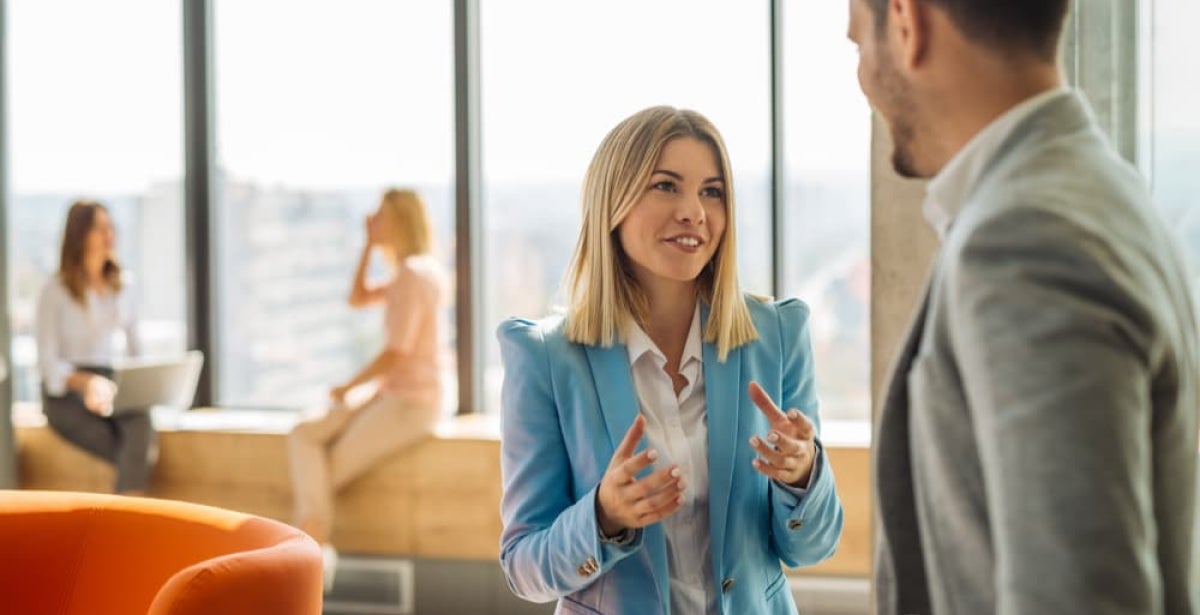 What skills does an MBA give you?
A Master of Business Administration (MBA) takes time, tenacity and total commitment. If you've been doing your research on why you should do an MBA, you'll already know that the qualification opens doors to career advancement and a bigger pay-pack. But that's not the only value of an MBA. 
Here are five skills you'll gain by doing an MBA.
1. Communication and interpersonal skills   
People are the beating heart of every business – whether it's employees, the company executive or external stakeholders. Having the ability to understand what motivates people and why they behave the way they do is an in-demand skill across every organisation. This soft skill helps build productive, collaborative and engaged workplaces. According to LinkedIn's Global Talent Trends 2019 report, 'soft skills can make or break a company.'
Research from McKinsey Global Institute illustrates that effective communication and interpersonal skills can boost productivity in an organisation by up to 25 per cent. On the flipside, hours of productivity can be lost through misunderstandings, mistakes, a lack of collaboration, an absence of accountability, and an inability to solve problems – all stemming from poor communication. This can have severe consequences for the bottom line. Lost productivity and disengaged employees are reported to cost the global economy a whopping US$7 trillion annually.
An MBA helps prepare you for these industry challenges. Through practical projects and industry-based assessments, students learn the art of persuasion, how to successfully collaborate, and how to implement robust communications strategies. You'll learn how to get your point across effectively to people from diverse backgrounds by building your knowledge of and competence in:
negotiation,
active listening,
public speaking and presentation,
written communication,
conflict resolution and mediation; and
emotional intelligence (learning to identify, evaluate and manage emotions), among other people skills.
As an MBA student at Victoria University (VU), you'll have the opportunity to explore the impact that your decisions and actions can have on business success. You'll also have the chance to dissect organisational behaviour, including looking at the influence of the gig economy and workplace mobility. By sharpening your communication skills through VU's online's MBA, you'll meet the requirements of what employers want from new hires.
2. Leadership and teamwork skills 
Every organisation needs a leader who can inspire the workforce. These individuals bring out the best in people and in turn, are able to meet their company's business needs and objectives. In a study called, 'Lessons for Leaders from the People Who Matter,' statistics show that 98 per cent of employees who have good leaders are motivated to do their best.
A good leader starts with a vision and drives their team towards a common goal. They do this by focusing on people's strengths, building an atmosphere of collaboration, encouraging the generation of ideas, and improving their team's abilities with workplace training. Retired US general Colin Powell summed up the attributes of great leaders as individuals who "are almost always great simplifiers, who can cut through argument, debate, and doubt to offer a solution everybody can understand."
Leadership skills also go hand-in-hand with teamwork. Editor-in-chief of AOL Jobs, Laurie Petersen wrote that we should think of teamwork as an orchestra – "one sour player can ruin it all by demanding too much attention or trying to play a completely different song." Using this analogy, it's helpful to think of a leader as the conductor of the orchestra. It's up to them to bring everything to a crescendo. 
Not every business leader has an MBA, but having MBA skills will help you deftly ride the ups and downs of the ever-changing, mammoth business juggernaut. An MBA is designed to nurture your ability to:
inspire people,
make tough decisions,
listen to alternative points of view; and
establish your values as a leader.
Studying an MBA  online at VU, you'll discover what it takes to manage people in complex environments and how to wield your influence to reach organisational targets. You'll also learn the secrets of how to energise people every day through transformational and values-based leadership.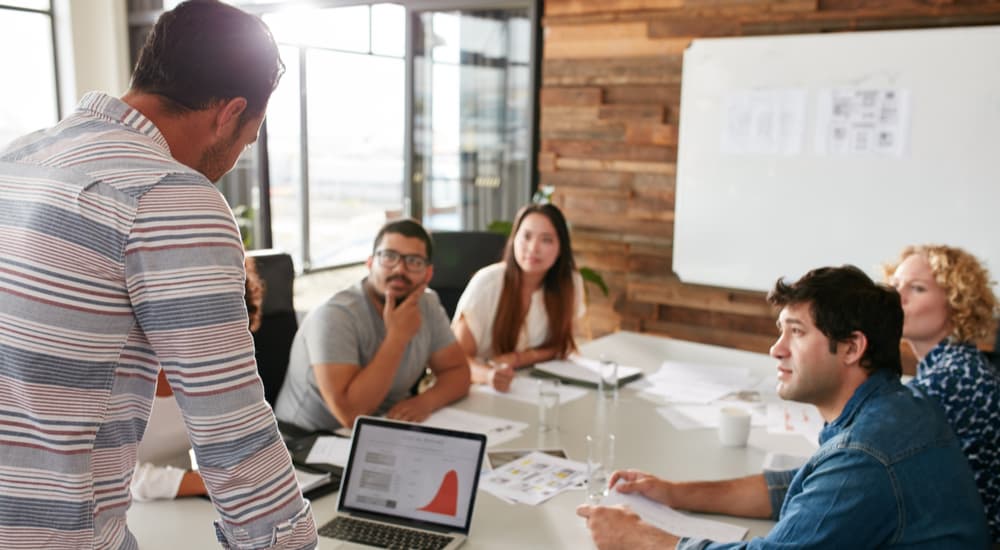 3. Analysis, research and risk management skills
No business runs without problems. It's a bit like death and taxes being two of life's certainties – in business, sooner or later you're likely to experience a glitch. However, having the ability to foresee or anticipate any potential challenges and taking active steps to problem-solve as they arise can minimise risk and alleviate a lot of unnecessary headaches. While some leaders may be tempted to listen to their gut instinct to help make future projections, it turns out that organisations value analytical skills. This is the ability to review, scrutinise and evaluate data and other sources of information to make decisions. 
Making calculated decisions based on available metrics puts business professionals, especially company leaders, in the most strategic position possible. An MBA teaches students to make information-based assessments with the ability to make recommendations based on their analysis. An MBA sharpens your ability to:
filter important information from unimportant information,
identify potential pitfalls,
change focus as necessary; and
respond to a crisis.
VU's online's MBA emphasises analytical skills by exploring financial analysis, business research methods, organisation change management and corporate responsibility around business ethics and sustainability. 
4. Critical and strategic thinking skills  
The ability to assess economic trends and to be able to identify impending threats and opportunities is an advantage in the business world. Organisational leaders who have developed the talent to crystal-ball-gaze into the future can formulate the best plans of action. This means they can look at the market forces at play and create changes in their company to remain competitive.
Critical thinking skills and the ability to strategise are two key components that help business leaders to draw the right conclusions successfully. Through the evaluation of facts and figures, leaders develop and execute business plans. These are MBA skills and enterprise skills that help deliver value to the workplace. According to a Canadian Management Centre survey, critical thinking is listed as "the single most important skill for leaders and managers in all organisations." An MBA builds your competency in:
reasoned judgement,
fact-based comparisons,
tackling complex issues; and
problem-solving.
VU's online MBA provides students with opportunities to further home their enterprise skills by preparing high-level business plans in strategic management. You'll also examine strategic factors influencing managerial and employee choice, as well as looking at unintended strategic outcomes.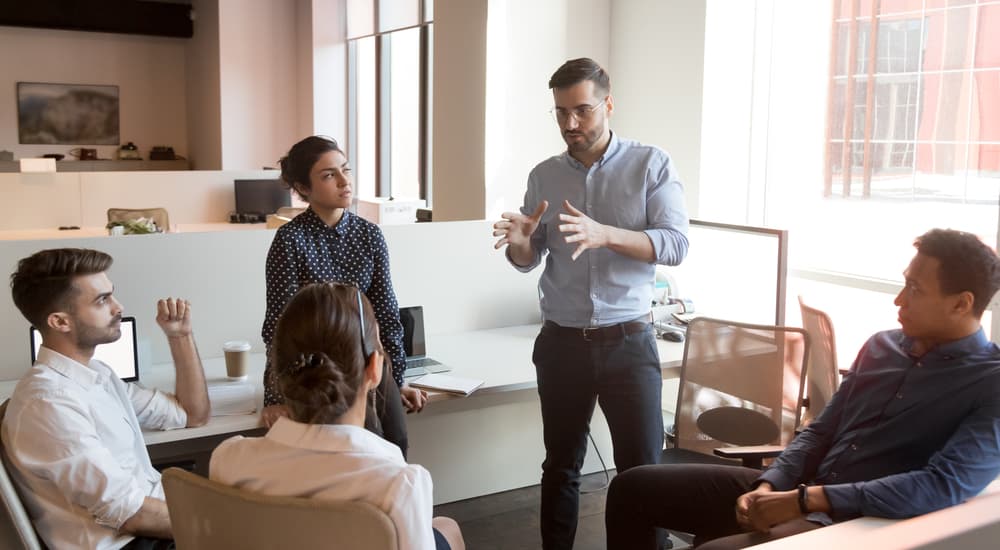 5. Innovation and entrepreneurial skills
Testing, launching and scaling new ventures, products or ideas requires both technical know-how and the ability to think creatively. According to the Harvard Business Review, innovative leaders have excellent strategic vision, cultivate a culture that uncorks creative ideas and prefer experiments to lengthy studies. 
Innovative leaders with an entrepreneurial mindset embrace new ways of thinking and are on the hunt for gaps in the market. They create a culture of innovation that focuses on potential rather than cost-cutting. These entrepreneurial skills are invaluable for organisations that are growth driven. An MBA enables you to acquire innovation and entrepreneurial skills that prepare you to :
lead change,
drive productivity and creation, and
improve products and services.
VU's online MBA explores how creativity, innovation and entrepreneurship help solve challenges in both the business world and society overall.
Learn more about our online postgraduate courses. Get in touch with our Enrolment team on 1300 043 531.