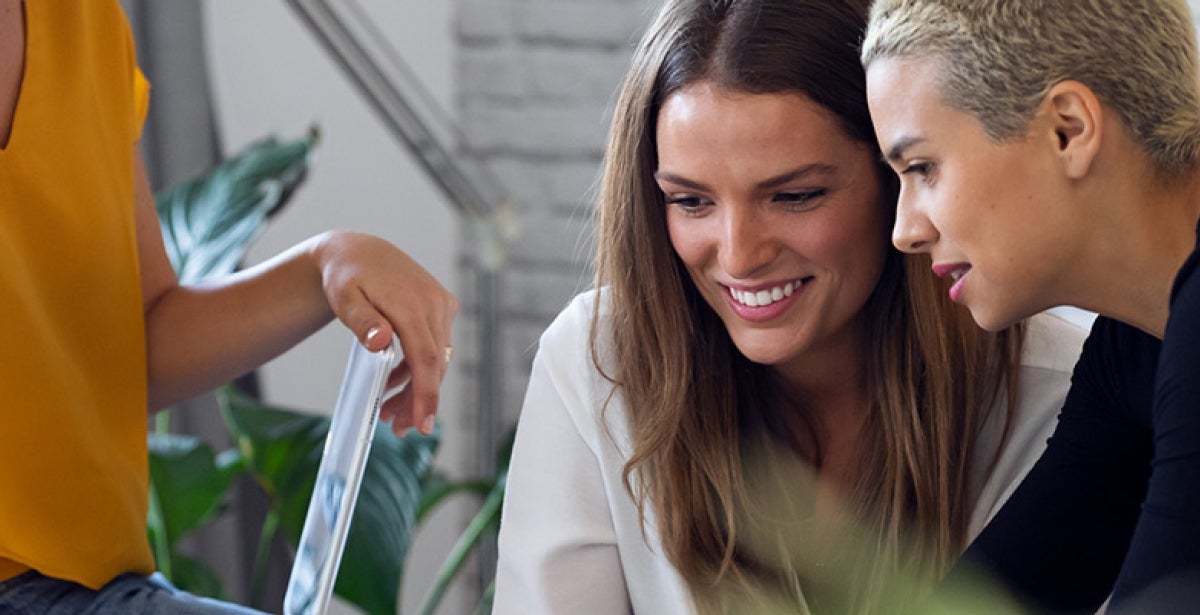 The vital role of a change manager
Change is a natural and unavoidable occurrence within an organisation. Leaders must learn to navigate these transitions smoothly in environments that see constant shifts in technology, processes, legislation and products.
The expert handling such change is commonly known as a change manager. This specialist effectively manages the impact of change on employees and business operations. These professionals focus on organisational transitions—as well as what occurs before, during and after these transitions—to ensure the best outcomes for everyone involved.
This article explores the vital role of change managers in today's organisations and how they facilitate smooth transitions. It also delves into the potential change management jobs and study pathways available to those seeking a career in this field.
The importance of organisational change management
To remain relevant, businesses must endure change. This is why efficient and effective change management is essential for achieving successful outcomes. We know that organisations are better prepared to handle these transitions with dedicated change leaders in their teams. But how does Australia fare?
The Change Management Institute highlighted the necessity for the change management industry to adapt and align with the evolving requirements of the organisations it caters to. The unpredictability of the marketplace has been identified as a critical challenge faced by Australian organisations. This issue demands a tailored and adaptable strategy to implement change.
As for government agencies, the Government of South Australia recognises that change management empowers organisations to seamlessly implement new initiatives, embrace emerging technologies and effortlessly adapt to evolving environments. The Government of South Australia also provides an in-depth Change Management Toolkit that offers guidance and resources to support organisations in effectively navigating the complexities of managing people during a process of change.
Private companies conversely undergo regular transformations that require leadership and a targeted approach to the management of change. Technological updates, processes and procedures, and new products and services are just a few areas where a skilled change leader can be effective in both the private and public sectors.
Why organisations need a change manager
Humans are naturally resistant to change. But with organisations needing to evolve and improve constantly, change is unavoidable. A change manager or leader facilitating the difference makes the transition easier.
Professor Chris Walsh is the Dean and Chief Academic Officer of VU Online, providing leadership to achieve the university's strategic plan. He says change managers are integral to helping organisations make these shifts.
"Although it's leadership that wants the change, it's not necessarily leadership doing it," says Professor Walsh. "Having a change leader or champion ensures you take the right steps and can get specific with outlining the different parts of the plan."
Notably, a change manager ensures that people feel like they're part of the change rather than victims of a process. Being able to include others is an essential part of effective change management.
"One of the most important change management principles is understanding the neurological impact of threat and reward in regards to the proposed change," he says. "With that understanding, change managers can take the steps necessary to counteract employees' unproductive and destructive states."
A business that understands this process and how to implement a change management strategy successfully will be prepared for whatever comes its way. And a qualified and dedicated change manager is the best way to ensure this.
Introducing effective change management
Effective organisational change management begins at the planning stages before a change is implemented. A change manager will work alongside the organisation's leadership team to facilitate an effective and smooth transition.
Significantly, change management professionals prepare for the potential resistance of stakeholders and the adverse outcomes of the plan. Thus, a framework or model is usually used to ensure that all parties are considered and that the most critical steps are taken.
Many different models and frameworks are available for change leaders to use when implementing these transitions. Depending on the change occurring and the organisational needs, some may be better suited than others. Usually, though, they follow a similar framework to guarantee a smoother experience.
The four Ps of change management framework
Change management professionals use the familiar model known as the 'four Ps'. This model explores the four significant steps towards effective change and can be applied in many situations and organisations.
Purpose
This stage involves explaining the purpose of the change and what the outcome will be. The discussion should include all affected parties, including internal employees and external stakeholders. Once people are aware of the reasoning behind why the change is occurring, they may be more receptive to it.
Picture
Allow stakeholders a chance to picture what it will look like once the change is implemented. "To overcome any negative notions, you want to provide a picture of how the outcomes will look and feel," says Professor Walsh. "If people can see it and get an image of what the change will look like, chances are they'll buy into it more." Standard methods for picturing change include artist mock-ups, plans, images and site visits.
Plan
This stage includes formulating and sharing a detailed plan. The plan consists of specific steps and a timeline for completion. "With any kind of change, people want to know what the plan is," says Professor Walsh. "Give people all the information they need and ensure they have support to make the transition."
Part
This change management process ensures that everyone is allocated a part in implementing the change. By enlisting others' support and cooperation, more people will be willing to come on board. "Essentially, you're trying to get people involved in the change so that they don't feel like they're simply dealing with it," says Professor Walsh.
This outline gives managers and leaders a rough guide to how change should be implemented to ensure its effectiveness. However, it's not the only approach that can be taken. A change manager ensures that the best methods and strategies are used for their organisation, depending on its specifics and the planned transition.
How an effective change manager communicates
Communication is integral for any organisational change, regardless of the strategies used. And while the four Ps provide a framework for implementing change, communication must be regular and consistent at all stages.
"When communication breaks down between the people leading the change and the different stakeholders, there's a problem," says Professor Walsh.
A change manager acting as the link between leadership and other employees ensures this constant communication. As one of the most significant issues with change management is a need for more communication, this process is vital.
Tips for successful communication during change
As a critical element of change management, communication needs to be consistent throughout the process. Consider these tips for ensuring effective communication at all stages to keep everyone informed and involved.
Communicate early
Inform the rest of the organisation promptly when change occurs. This early involvement helps people feel like they are part of the change rather than just affected by it.
Communicate regularly
Provide regular updates regarding the change, including conveying information about roadblocks, improvements, or changes to the plan. Make employees feel as though they're clued in on what's happening within the organisation.
Ensure clear and safe channels of communication
Explain where staff can go to discuss the change and share input. This includes anonymous feedback, direct reports, meetings and discussions with change managers. "Creating safe spaces for people to talk about their feelings is essential," says Professor Walsh.
Make people feel heard
Ensure employees know that input and feedback are welcome—and mean it. "Every employee wants to feel like they have some sense of control and understanding," says Professor Walsh. "They want to feel supported and have a clear sense of priorities. The only way you can do that is if you're willing to listen to people and hear what they say."
Provide learning opportunities
Communication can be challenging, especially when centring around organisational change. Professor Walsh suggests turning it into a learning opportunity for everyone. "To help overcome interpersonal barriers, you might provide professional development or interpersonal skill building so people can engage in empathy and active listening."
Continue communicating
Once the change is implemented, communication needs to continue. By considering the feedback, organisations can assess their success and the areas requiring further attention.
Evaluating the outcomes of change
After implementing any scale of organisational change, it must be evaluated. This evaluation includes analysing the successes and failures of the transition and, most importantly, how it was managed.
With insight into the outcomes and change management process, organisations can move forward with a better understanding. These are just some methods a change leader might use to evaluate the effects of a change initiative once it's complete.
Management metrics. This is a management metric or scorecard for performance-related activities. Metrics include questions such as: Did productivity increase? Have profits improved? Are staff happy with the outcomes? Were KPIs met?
Goals achievement. Assessing the strategic goals of the change and the organisation's strategic goals, then determining whether they align with the results and outcomes of the change.
Reports and data. Reporting on usage, utilisation, compliance and adherence as it relates to the change management process.
Stakeholder and employee feedback. Asking for employee and stakeholder feedback on how the change was managed. This could come as direct feedback delivered to management, anonymous surveys, informal discussions and ongoing dialogue about the change.
Future considerations. Consider other areas or projects within the organisation where similar change strategies can be implemented or improvements can be made.
When can you assess the success of change?
The post-change period is one of the most critical in the process and the most underappreciated. A change manager's duties do not end once the transformation is complete; they must continue to assess and analyse.
Professor Walsh recommends waiting at least a year to see the full impact of the change. But it comes with stipulations.
"It depends on the change, the organisation and the industry. It takes up to five years for some kinds of change to be accepted, so there's no specific timeframe."
A change manager's role would include analysing the complexity of the change to determine when outcomes could be assessed.
The benefits of change management
Organisations and stakeholders experience many advantages when change is managed effectively, highlighting the need for skilled change managers to take the reins during periods of adjustment. In addition to the positive outcomes brought on by the change, organisations may also experience other benefits.
Improved decision-making. When a change is implemented successfully and with minimal adverse outcomes, it provides an example for future decision-making. Effective change management strategies can be replicated and used for other organisational decisions.
Improved communication. Having open lines of communication throughout periods of change can trickle into other areas. Communication processes and channels can be improved, and employees may feel encouraged to communicate more frequently and openly.
Less stress in the workplace. Being a part of changes that occur, rather than being told about them, is an outcome of effective change management. This type of inclusion makes for a less stressful work environment, mainly when future transitions occur.
Better morale. Employees feeling valued and included in organisational changes can improve morale. A boost in employee morale can lead to other benefits, including employee retention, job satisfaction and workplace productivity.
Change management case study: VU Online goes hybrid
The pandemic ushered in a new era of work for many people, including the staff at Victoria University. In support of public health measures, employees moved to a completely remote work set-up. Although this was a significant change, the biggest transformation occurred when staff were asked to return to the workplace in a hybrid model.
In 2023, VU Online announced to employees that they would be welcomed back two days a week on campus, with the other three days remaining remote. They would also have a new workplace in the CBD.
Several strategies of change management were employed to ensure the change was as successful as possible for the university and its staff.
Incorporating feedback from staff who expressed concern about returning three days a week. A change was made to have them attend only two days a week instead.
Understanding that staff may have felt like they had new identities as they no longer worked full-time from home and supporting them through that phase.
Taking employees on a site visit of the new building and showing them around so they could envision themselves working there.
Asking for input from staff at all stages, with suggestions on furniture and office layout taken on board and implemented where possible.
Focusing on the positives of going back to the office. These included being close to cafes and parks, having new furniture and working in a modern building.
Addressing employees' concerns, like whether they could wear masks to work and offering practical solutions.
Supporting and encouraging more robust social connections with workmates.
Having a solid management plan to ensure everything operated smoothly, including technology and infrastructure.
Holding regular meetings and discussions with staff to see how they felt about the upcoming change, as well as continued discussions once the change was implemented.
Tracking the change management activities to ensure the original plan was being followed.
As a recent transformation, enough time has not passed for its success to be evaluated effectively. However, using the methods for assessment discussed earlier, VU will be able to determine its success.
For any scale organisation, having a change manager involved with processes like these can make the entire transition—and evaluation of it—more straightforward. But, most importantly, it's the focus that change managers have on their people that helps to make the shift easier.
Careers in change management
Change managers have an essential role within organisations of all sizes and industries. As the link between leadership and other employees or external stakeholders, they assist with planning, implementing, and evaluating organisational change.
According to the National Skills Commission, skilled change leaders are in high demand. The website highlights a future need for HR managers and other professionals who can recommend organisational process and policy changes. As a change leader, this means your skills are transferable and vital.
The study path for change managers
A career in change management can be rewarding and satisfying. Dedicated studies in change management are recommended for those that wish to begin this pathway.
VU Online's Graduate Certificate in Change Management is a great place to start. This course covers four core areas of change management, with units including:
Agile Project and Change Management. This unit gives students a solid foundation in agile project management (APM). It also explores the scrum methodology for managing change projects in dynamic environments.
Organisational Change Management. Students will be given a modern overview of organisational design, change and development and examine common challenges traditional and contemporary organisations face.
Technological Change and Innovation. Technology is one of the most significant areas where organisations will face change. This unit helps students understand how new technologies can be aligned and implemented within organisations to stay competitive.
Managing Change and Complexity. Organisational change comes with many challenges, hence the need for skilled managers to implement it. This course delves into the central debate over whether employee behaviours and attitudes can be managed and controlled during change implementation.
After completing the Graduate Certificate, students also have the option to upgrade to our online Master of Business Administration. The units you complete in your Graduate Certificate will be credited, or stacked on, to your MBA, allowing you to graduate with an MBA specialisation in change management.
VU Online's postgraduate Block Model allows students to complete each unit in seven weeks—a minimum of eight months when done part-time. Importantly, we ensure you remain connected throughout the online learning experience.
Change management salary and career outcomes
The proper qualification can open many doors for a change management professional. After studying with VU Online, you'll have career-relevant and sought-after skills that today's organisations need.
These are a handful of the possible change management roles to consider, what the positions entail and the expected salaries in Australia.
Change consultant
As a change consultant, you help organisations navigate significant transitions. Working with internal employees and external stakeholders, consultants guide organisations towards change using various strategies. Seek states that a change management consultant can earn between $110,000,000 and $130,000 annually.
Change manager
A change manager is a senior position that focuses on the impact of change within an organisation. Their responsibility is to minimise adverse outcomes while maximising the benefits of change, focusing on their people. Seek states that the average salary for a change manager is $135,000 to $155,000.
Project manager
A project manager is another type of change management professional. However, their role focuses on planning and executing change through various projects. They are considered the lead on projects, managing teams and assigning resources within an organisation. The salary for a project manager in Australia ranges from $125,000 to $145,000.
Human resources manager
A human resources manager has many responsibilities, including facilitating organisational change. In a people-facing role, they assist with communicating with employees and tracking significant organisational changes. According to Seek, an HR manager's salary is estimated to be $115,000 to $135,000.
The future for change managers
Change is a fact of life and it will continue to occur for organisations within the private and public sectors. As a result, the need for skilled change managers to smooth the transition successfully is ever-increasing.
The sudden changes due to the pandemic made many organisations realise how ill-equipped they were for sudden and drastic change. Not wanting to repeat the mistakes of the past, a drive to employ qualified and dedicated change leaders became vital.
A career in change management can ensure your skills remain relevant now and in the future of work. As organisations brace for further and ongoing change, including technological, legislative and corporate shifts, change leaders will become significant assets.
First steps to becoming a leader of change
VU Online's Graduate Certificate in Change Management provides students with the tools to become effective agents of change. With these transferable and modern skills, change managers can work across all industries, proving an invaluable asset to any organisation.
VU Online's Master of Business Administration allows you to expand your knowledge, become an in-demand job applicant, and build your professional network. Your MBA can be streamlined to include a specialisation in change management that will help you grasp the challenges involved in driving change within an organisation.
Learn more about VU Online's Graduate Certificate in Change Management and VU Online's Master of Business Administration. Visit our website or get in touch with our Enrolment team on 1300 682 051.