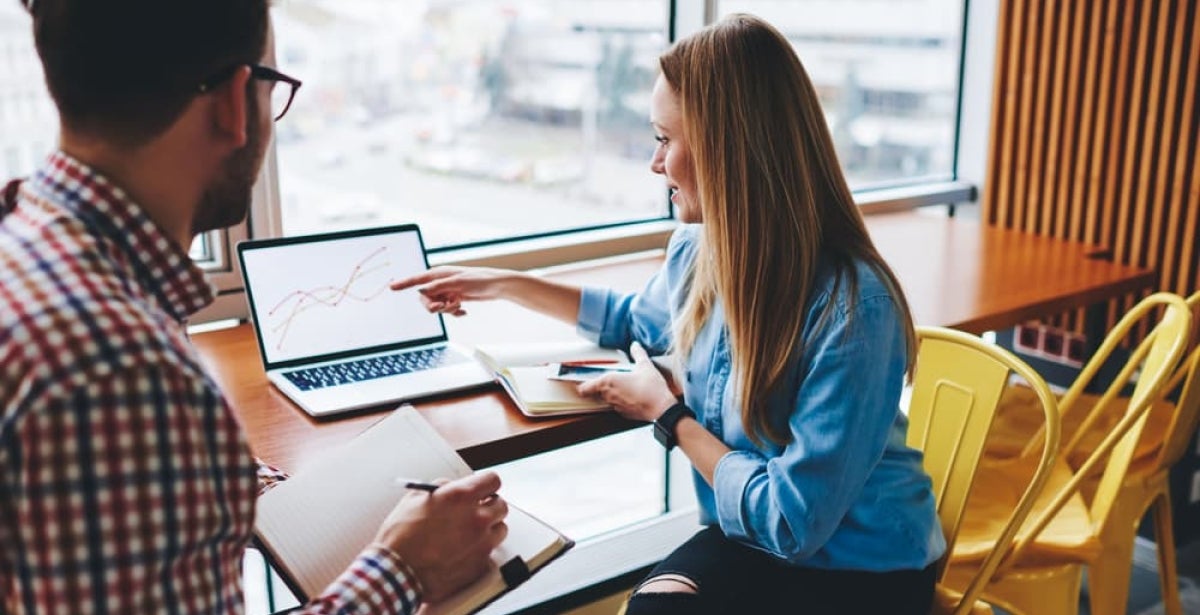 Typical MBA salaries in Australia
For students looking for a career that includes management positions, a Master of Business Administration (MBA) can provide a significant boost. Typically undertaken over the course of two to four years (or shorter, if studied online), an MBA equips ambitious people with the modern business knowledge they need to be business leaders.
An MBA is an exciting prospect, yet it also requires an investment in time. MBA students typically study for up to 20 hours a week, across a number of units, including Strategic Management and Business Policy, Art and Practice of Leadership, and Financial Analysis. Depending on the course's flexibility, it may be possible to continue to work full time.
Given the investment in time, understanding the payoff is important. For this reason, prospective students always want to understand more about MBA salary ranges.
What are the average MBA salaries?
Studying an MBA can help boost career prospects, business knowledge and the value that graduates bring to their organisations. However, estimating the average salary after completing an MBA can be challenging, as individual salaries depend on several other factors, including experience, the organisation and industry, and the specific role.
A research study published in 2019 by The Australian Financial Review found that Australian MBA graduates across all industries earned an average of $157,000 per year. Those who completed an Executive MBA (EMBA) reported average earnings of $222,000.
Typical industries and MBA salaries
After completing an MBA, graduates can enter just about any industry, from banking to not-for-profits. Some of the most common fields are finance, technology, healthcare and marketing.
Prospective students interested in these industries should know specific MBA salary ranges. One way to do this is to look at the average salaries of management-level roles, which MBA graduates are typically interested in and qualified for. Here are the average MBA salaries across numerous industries.
Finance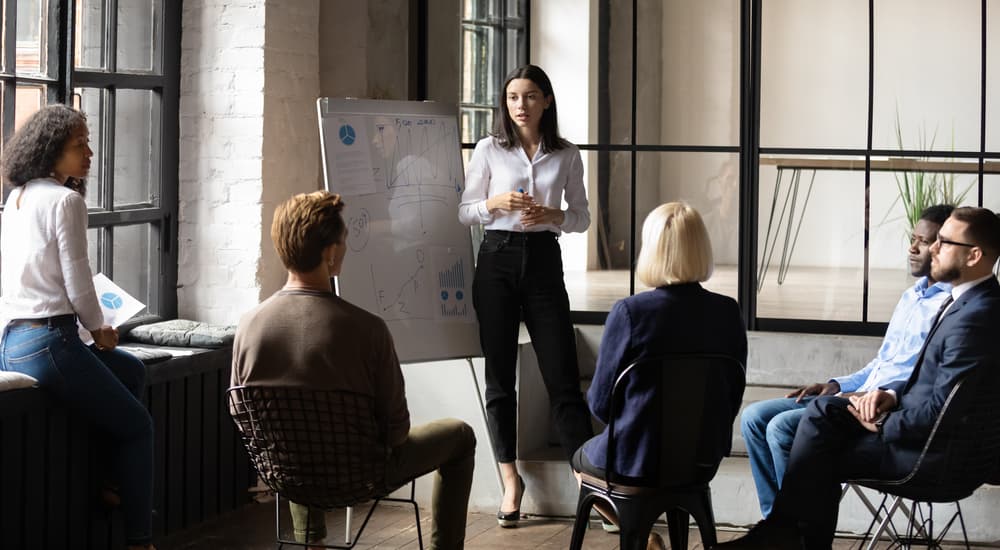 MBA graduates who enter the finance industry can earn generous salaries, in part because the field as a whole pays very well: finance is the third-highest paying industry in Australia, after law, and energy and mining.
Below are some of the different roles that MBA graduates who enter the finance industry may secure.
Finance manager
Finance managers manage the financial resources of a company, including supporting the management team in making important business decisions by providing insights and financial advice.
Finance managers also manage budgets, produce financial reports and develop strategies to minimise financial risk.
In Australia, finance managers in accounting make an average annual salary of approximately $130,000 as of October 2023, while those in banking and financial services make an average annual salary of about $116,920, according to Seek.
Technology
With the boom in technology, the technology industry can encompass many different areas, including the more traditional area of information technology (IT) as well as digital technologies. Given the numerous multibillion-dollar technology startups, working in the technology industry can be very lucrative.
MBA graduates who enter the technology industry can secure a wide array of senior positions, including those below.
Information technology manager
Technology is playing an increasingly important part in all businesses, so the role of the IT manager is crucial to any organisation's success. As leaders in the technology space, IT managers oversee systems and information, including managing networks and data security, implementing and improving software, and conducting audits.
IT managers also typically run staff training programs and manage budgets.
In Australia, the average annual salary for IT managers is $130,000 as of October 2023, according to Seek.
Healthcare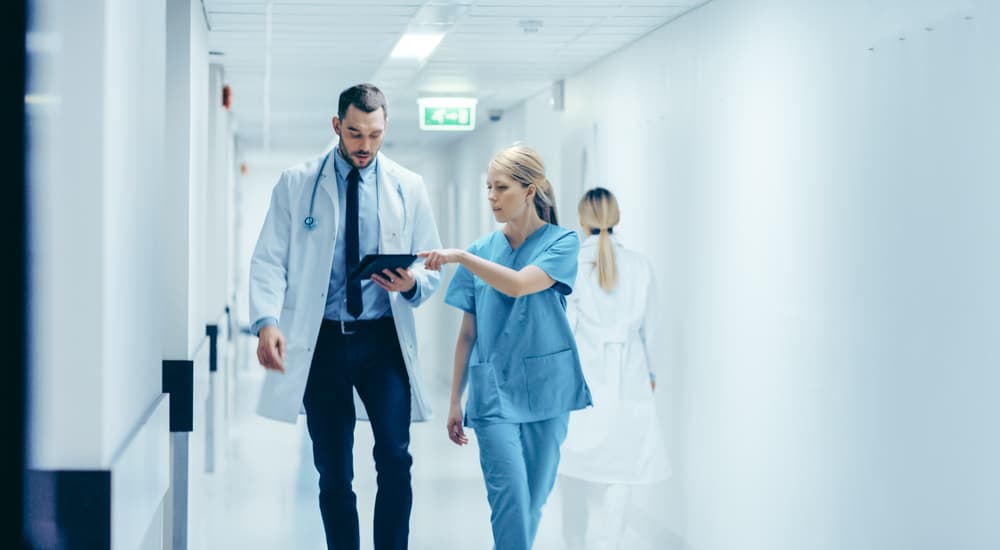 When the COVID-19 pandemic brought the country to a standstill, the people of Australia came to appreciate just how much the healthcare industry affects their daily lives. Healthcare is a huge and booming industry in Australia that will continue to grow due to an ageing population and increased rates of chronic diseases.
Within the healthcare industry are many non-clinical management opportunities and competitive salaries that MBA graduates may be interested in.
Healthcare operations manager
One role within healthcare that doesn't require a medical education is that of healthcare operations manager. Healthcare operations managers oversee the daily operations of healthcare facilities to ensure that patients receive optimal care. Their role includes managing medical suppliers, overseeing staff, implementing policies and procedures, and managing budgets.
Healthcare operations managers may work in any number of facilities, including hospitals and nursing homes.
In Australia, the average annual salary for healthcare operations managers is $117,020 as of October 2023, according to Indeed.
Marketing
Another industry that many MBA graduates are drawn to is marketing. Organisations large and small always need intelligent marketers who are able to effectively promote their products and services in increasingly competitive markets.
With the array of technology now available, marketers can work in both the traditional and digital spaces.
Marketing manager
Marketing managers play a critical role: they create, develop and implement strategic marketing plans that help to promote their organisation's brand as well as attract and retain customers.
Marketing managers work within defined budgets and can also be responsible for developing price and seasonal promotional strategies.
In Australia, the average annual salary for marketing managers is $110,000 as of October 2023, according to Seek.
MBA salaries: Now and in the future
In today's competitive employment market, investing in yourself is important to stand out and secure the best possible salary. An MBA can set you up for success by equipping you with a diverse array of important business skills that'll add value to your employer—and ultimately, to you—now and in the future.
Explore the flexibility of an online MBA with Victoria University Online's Master of Business Administration. With two specialisations and a general track, you can tailor your education to fit your professional goals. Find out more today.