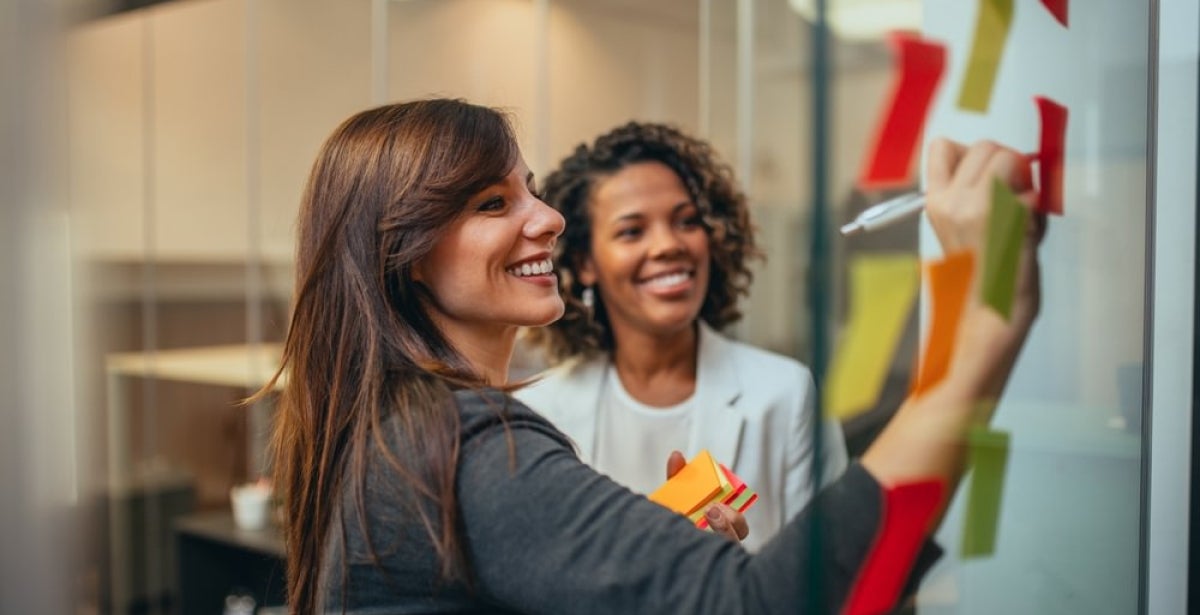 Change Management Process Essentials
In business, nothing is more constant than change. Organisations the world over are now experiencing an unprecedented pace of change as businesses rapidly adopt technology, implement new ways of working — including working from home — and ensure that they cater to online shoppers. In addition, the ongoing COVID-19 pandemic means businesses will never be the same. For example, research from the Australian Bureau of Statistics shows that about 40 per cent of employees now work from home at least once a week[1]. But how will organisations manage these changes going forward?
To succeed in this new fast-paced business world, an in-depth understanding of the change management process is essential. If you want to gain expertise change management, our Graduate Certificate in Change Management will empower you with the in-demand skills you need to succeed. Going beyond just the essentials of change management, this course will give you insight into agile project management, contemporary organisational design, technological change and innovation, and more. Through study with VU Online, you will able to drive innovation and be prepared for a constantly changing business landscape.
What is change management?
In order to fully understand the change management processes, it is first necessary to define what change management is.
Change management is the collective term for all approaches that help to prepare, support and assist individuals, teams and organisations to make change.
The actual process of change management is a little different, however — it includes requesting, planning, implementing and evaluating the result of changes, as well as managing all elements of this process.
Emerging change management approaches
While traditional change management processes have proved successful, new approaches to change management are also emerging in response to the need for more rapid change management. Two of these change management approaches are below.
Agile change management
Agile change management incorporates the principles of change management with an agile method that emphasises the need for a more iterative approach to managing change[2].
Traditionally, there can be many cumbersome processes associated with change management. Agile change management mitigates this by managing change in small increments called sprints, and incorporating feedback interactively throughout the process. Agile change management focuses on collaboration to ensure that results are achieved at every step of the change management process, as opposed to waiting until the end to assess the success of the change.
Complexity theory and change management
Complexity theory can also be used to help manage change. According to complexity theory, organisations are characterised by non-linear relationships and a fundamental lack of order (as opposed to organisations being a well-oiled machine 'machine', an analogy that is often used)[3].
Complexity theory also says that, in isolation, people will act in a certain way, but a functional system will encourage them to act differently. To manage change using complexity theory, managers should endeavour to understand people's behaviour within the system and use this to help motivate people to change.
Key phases of the change management process
Since Kurt Lewin first developed his model of change management in the 1940s, many different theories and frameworks for change management have emerged[4]. However, Lewin's model remains useful for understanding the key phases of any change management process.
Phase 1: Unfreeze
According to Lewin, humans are naturally averse to change. For this reason, the first key phase of the change management process must be to 'unfreeze' this mindset.
Actions that may occur in the 'unfreezing' phase of change include determining what needs to change and ensuring that the change has support.
Phase 2: Change
After the status quo has been 'unfrozen', the next step is to implement the change. Organisational change can be particularly complex, so to mitigate the risk of poor outcomes, change managers should ensure that there is a ready flow of information across all levels of the organisation.
Actions that may occur in this phase include comprehensive communication and ensuring a high level of involvement with key stakeholders.
Phase 3: Refreeze
The goal of the third key phase of change management, 'refreezing', is to ensure that employees consider the change as the new status quo.
Actions that may occur in this phase include tying the new changes to the organisation's culture, developing and promoting ways to sustain the change long-term, and offering training, support and communication.
Change management process steps
Lewin's three-phase model of change management provides a helpful framework for understanding how change management works on a high level, as do other approaches to change. However, in order to understand the process in more detail, it is important to understand the change management process steps in context. For successful implementation in organisations, change management may include the following:
Step 1: Prepare the organisation for change
Since employees may resist change, the first step is to prepare the organisation for change. This must happen on a cultural level to ensure that employees are ready and willing to accept the new changes.
A large part of the preparation phase is for managers or change leaders within the organisation to ensure that employees recognise the need for change and understand why it is happening. Raising awareness of the issues that have led to the change occurring can help with this, as well as ensuring that employees understand how the change will solve problems.
Gaining initial buy-in from employees and leaders within the organisation and, ideally, turning them into change champions is critical at this point to reduce resistance to change later on.
Step 2: Create a plan for change
After employees have endorsed the need to change, the next step for change managers and leaders is to create a thorough and realistic plan. This plan should include:
The strategic goals that the change is helping the organisation work towards.
Key performance indicators (KPIs) that will measure the success of the change.
A list of key stakeholders who are responsible for implementing and signing off on the change.
The project scope, including what steps and actions are required.
The plan should also detail the risks inherent in the change management program and how these risks will be mitigated.
Step 3: Implement the change
After a change management plan has been created, the next step is to execute it. Given how volatile change management can be, managers and leaders must be resourceful in how they implement a change management plan and be ready to adjust that plan if required.
Throughout the implementation of a change, change managers must focus on empowering employees and leaders to achieve the steps required in the plan. They should feel confident removing roadblocks and should be, at all times, encouraged to communicate and work towards the organisation's vision for change.
Step 4: Embed the change
After the completion of a change initiative, change managers need to work particularly hard to ensure that the change is embedded in the organisation. The change needs to be embedded at every level, including through processes, workflows and job descriptions (if applicable), as well as the organisation's culture and strategy.
Embedding is particularly important to prevent the organisation from returning to the 'old way' of doing things. Reward structures should be put in place to prevent this.
Step 5: Analyse results
The process is not complete simply because the change has occurred. The final step in the change management process is to conduct an analysis of it in its entirety and decide whether it was a success, a failure or somewhere in between.
Reviewing everything from key project metrics to stakeholder engagement can provide valuable insights for future change efforts.
Change management process flow
It is important to remember that the change management process flow is not always linear. For example, change managers may need to continue preparing companies for change when the change implementation is happening. Likewise, they will be continually analysing results and updating plans to ensure that the change is a success.
Change management: An exciting career
If change is constant, so is the need for flexible and agile change managers who can help organisations manage the large-scale changes they will need to make in the future.
With units focusing on areas like agile project management and technological innovation, VU Online's Graduate Certificate in Change Management can prepare you for success in change management processes. Change won't wait, so reach out to our Student Enrolment Advisors today.
[1] Australia Bureau of Statistics