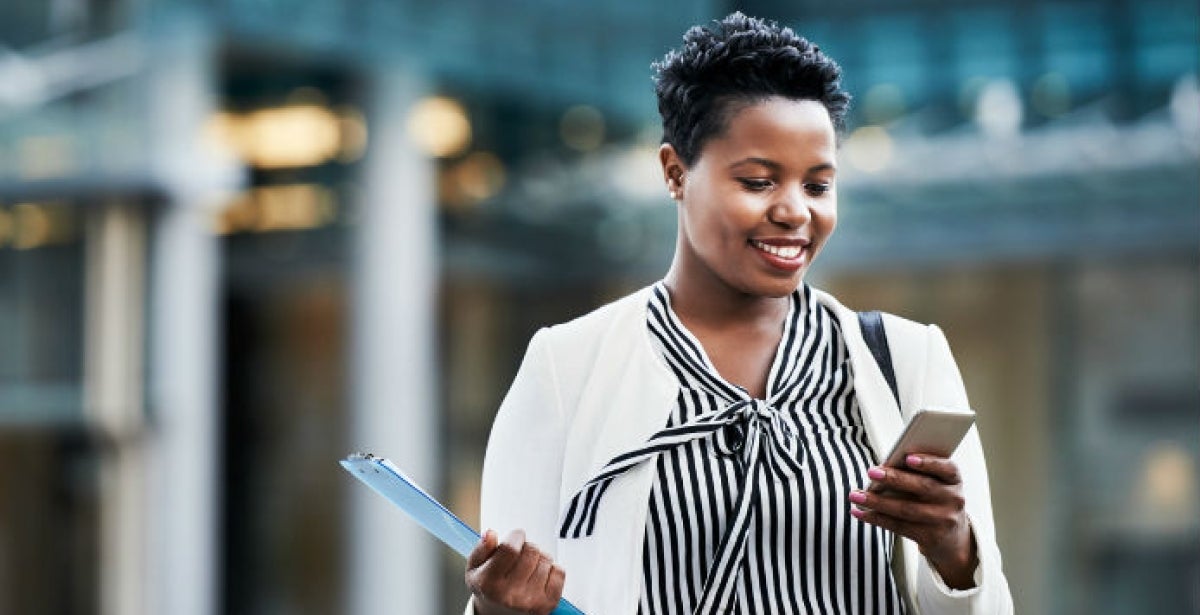 Is an MBA worth it? How to choose the right degree
Are you thinking about pursuing an MBA? Doing so is certainly a big decision, as it involves a substantial commitment in terms of time and effort. It's important to understand what an MBA is and how it might benefit your future career. One way you can learn more is by asking lots of questions.
An MBA, or a Master of Business Administration, is a graduate degree that provides training, both theoretical and practical, in all areas of business. The skills and knowledge gained from an MBA can help accelerate your career, as well as your earning potential. Typically, graduates with an MBA can expect to earn anything from 30 to 44 per cent more in the three years following their graduation, according to the Australian Financial Review.
Despite the lucrative return on investment, it's still important to consider all your career options when deciding whether an MBA is worth it for you. We uncover what distinguishes an MBA from other postgraduate courses and how to determine if it's the best study pathway for you.
Reasons an MBA is worth it
When considering whether an MBA is worth it, you should ask yourself: what are the benefits versus the disadvantages?
Here are four reasons why an MBA may be a worthwhile investment.
An MBA is a broad course
Victoria University (VU) Online's broad curriculum aims to expand students' skills and knowledge across wide-ranging business management disciplines. As an example, with an MBA at VU, you learn about:
Strategic Management and Business Policy
Business Ethics and Sustainability
Marketing Management
Financial Analysis
Business Analytics and Visualisation
Strategic Human Resource Management
Managing Innovation and Entrepreneurship
Organisation Change Management
Advanced Organisational Behaviour
Performance Management and Rewards
Art and Practice of Leadership
Business Consulting (Capstone)
While most MBA students have a record of professional achievement in their chosen field, many want to complement their expertise in an area such as engineering, science, business, law or marketing, with a rigorous understanding of contemporary business practice.
An MBA course provides an opportunity to strengthen and enhance your skills across a spectrum of business disciplines – from strategic and business leadership to ethics and sustainability.
This makes the MBA an ideal study pathway for professionals looking to gain deeper insight into best business, people and financial management practices.
You can specialise your MBA
While MBAs teach a broad set of skills, there are opportunities to specialise and hone expertise in a specific area. VU's MBA offers two specialisations to choose from:
Finance. The Finance specialisation helps students build financial acumen and management skills. It focuses on four core areas of financial management and prepares graduates for leadership roles such as chief financial officer (CFO), financial director, financial manager and financial consultant.
Change Management. The Change Management specialisation can arm students with the skills needed to drive meaningful change in organisations. It covers agile, organisational and technical change management and prepares graduates for roles in human resources, operations and project management.
Practical learning is a key focus
Most MBAs emphasise the practical application of knowledge. Applying what you learn in your workplace and using new knowledge to solve real challenges is one aspect of MBA study that many students find particularly valuable and rewarding. The opportunity to share experiences and obtain practical feedback from academics and fellow students is another highlight.
One example of this at VU is their Business Consulting (Capstone) subject. In this particular subject, students can synthesise what they have learnt in other subjects – including accounting, finance, marketing, change management and strategy – while acting as a consultant to solve a real-world business problem.
Taught by leading business academics
MBA courses are typically delivered by academics with a wealth of workplace experience and industry connections. VU Online's MBA is delivered by some of the country's most dedicated academics – many of whom have corporate backgrounds – and who are trained to deliver meaningful, up-to-date online courses.
An MBA can propel your career to the next level
If you are looking for a promotion or salary increase, or even to change the course of your career, an MBA can help you achieve your goals.
In Australia in particular, it's an exciting time to complete your MBA. Upgrad Abroad reports that job opportunities in Australia are currently increasing significantly and that recruiters often look favourably at MBA graduates from a number of disciplines.
The MBA is understood globally as the go-to postgraduate qualification, providing the foundational knowledge for best business practices. It's a reliable signal to your employer – current or future – that you understand complex business environments and have developed the essential strategic, analytical and financial skills required for effective business leadership.
Flexible study is possible
MBA students generally have several years of work experience and may continue to work while studying. VU Online's flexible study options make gaining an MBA online possible even in the context of a busy schedule that includes work and family commitments. Study anywhere, any time; network with academics and fellow students; and complete each unit of study at a pace that suits your lifestyle.
An MBA can be personally transformative
There's no doubt that an MBA involves a considerable amount of work. But, according to 16 leaders recently interviewed by journalist Jane Nicholls for the Qantas Travel Insider, an MBA is worth it because it can be personally – and professionally – transformative.
The leaders that Nicholls interviewed, which included everyone from well-known technology founders to CEOs in some of Australia's largest companies, all said that they felt an MBA had transformed their performance in their current roles, their career trajectory and their ability to think outside the box.
Still deciding whether an MBA is worth it?
Any next step in your career – and your life – takes careful consideration. Before undertaking an MBA, it's important to ask yourself if an MBA is worth it. The answer, of course, will depend on you as an individual, what stage you are at in your career and whether you think the investment will pay off.
It's important to remember, though, that there is substantial evidence that an MBA leads to an increased salary, more opportunities and even benefits such as a personal transformation.
If an MBA sounds like the right degree for you, find out more about enrolling in VU Online's MBA course, or get in touch with a Student Enrolment Adviser today at 1300 682 051.