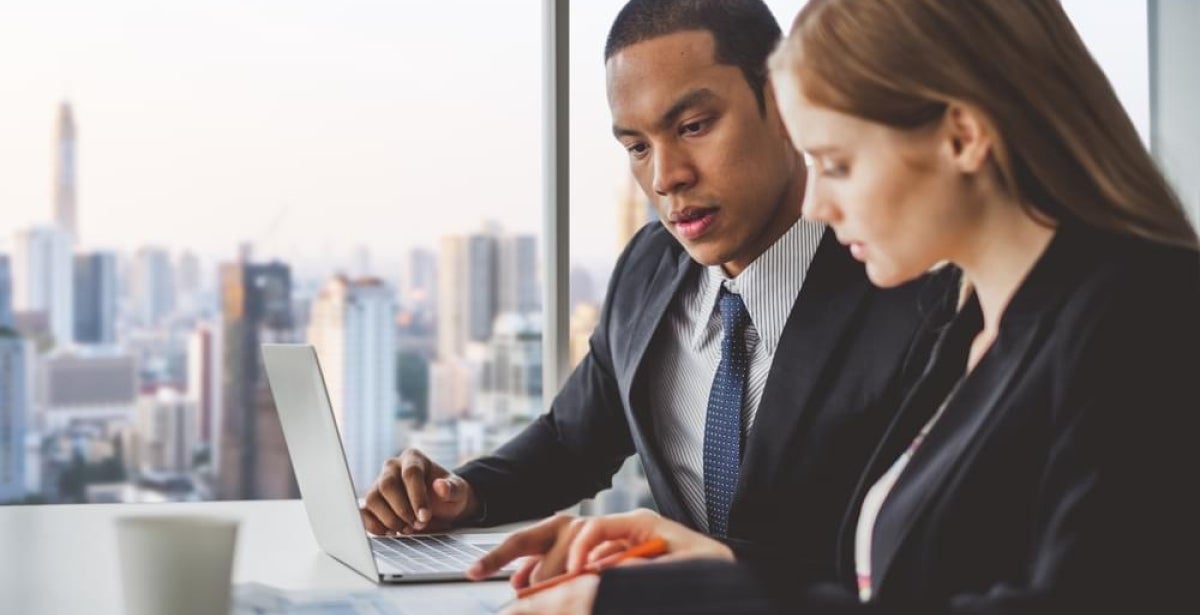 7 Career Paths in Financial Planning
When the COVID-19 pandemic hit, the financial services industry found itself in unchartered territory. Interest rates were at a record low, house prices soared, the government offered new streams of financial support and many face-to-face banking services became digitised.
As the industry is at the centre of these changes, financial planners absorbed the shock for their customers. They also continued to provide expert advice, assist with financial management and encourage their clients to make better financial decisions.
With other impacts that followed the pandemic, like an ageing population, job losses and the economic downturn, the industry faced a shortage of experts. This is why qualified financial service employees have become more in demand than ever.
Have you been considering a career within the industry? If so, there's never been a better time to act. While the entry qualifications for a financial planning career can be greater than what's required for other occupations, the rewards make it worthwhile. No matter what your career path, VU Online offers postgraduate financial planning degrees that will help you achieve your goals.
Outlook for the financial services industry
Comprising sectors like banking, financial planning, financial broking, bookkeeping and accounting, the scope of the financial services industry is immense.
The financial services industry has always been integral to society and our everyday lives. Regardless of your income, your financial situation or whether you're an individual or a business, the industry provides everyone with the necessary guidance and support.
And in terms of employment demand, it's one of the few industries experiencing and predicting future growth in Australia.
According to the Australian Industry and Skills Commission (AISC) report on the financial services industry, employment peaked in 2021 at 490,500 employees. It shows no sign of slowing down either, with an estimated increase to 518,800 by 2025.
In-demand skills for financial planners
Although employment within the industry has a high growth rate, the number of enrolments and completions in finance qualifications has decreased. AISC says numbers have declined yearly from 2016 to 2020, highlighting a need for newcomers to this industry.
Along with more employees, the industry needs specific skills. According to AISC's findings, these are some of the capabilities that are most in-demand within the financial services industry:
Customer service and marketing
Financial literacy
Data analysis
System thinking
Information literacy
Industry-specific technical skills
Core financial multidisciplinary skills
And it's not just these abilities that are needed.
Sarah King is the Head of Client Care at the online investment platform Stockspot. Ms King emphasises the importance of being able to pass the Financial Adviser (formerly known as FASEA) exam — an essential component of the education standards that new financial planners must meet.
"The new requirement for financial planners to pass the Financial Adviser/FASEA exam weeded out a lot of people from this industry who were here for the wrong reasons," she says. "For newcomers, it's a good chance to prove you have the education, knowledge and skills to give advice to clients. It shows you can hit the ground running."
7 financial planning career possibilities
As the industry evolves and Australia's need for expert advice grows, the time is perfect for considering a career change to financial planning.
A financial planner is ultimately responsible for guiding clients towards better financial health, and it can be rewarding work. But is financial planning a good career?
Those wanting to help others with their finances will be drawn to the planning profession. However, if you want to explore the financial services industry beyond this role, there are plenty of options.
1. Financial Adviser
A financial adviser works with clients to help them achieve their financial goals and make decisions on investments and actions. Unlike financial planners, they usually come from a broader category of brokers, bankers and money managers and have a particular area of expertise.
AISC found that 88 per cent of students completing a financial planning qualification had an intended occupation of a financial investment adviser. According to Talent.com Australia, the average annual salary for a registered financial adviser is $102,347.
2. Financial Planner
A financial planner helps clients improve their financial health and manage their finances over their lifetimes. Skills For Australia reported increased demand for financial planning in the areas of retirement, ethical investments and property. However, falling enrolments in financial planning qualifications between 2016 and 2020 reduced the number of professionals who were able to provide the service.
Financial planning is a rewarding career. These professionals help individuals and organisations with plans for saving, investing, budgeting and meeting long-term financial goals. Talent.com Australia says a registered financial planner earns, on average, $120,000 annually.
3. Insurance Adviser
Insurance advisers provide their clients with information and guidance on different products, including life and health insurance. The duties of an insurance adviser include consulting with clients to determine their insurance needs, selling and renewing insurance policies and recommending appropriate cover levels.
According to AISC, employment in the Insurance and Superannuation Funds sector is expected to grow in the lead-up to 2025. This in-demand profession, as reported on Seek, has an average salary of between $70,000 and $90,000.
4. Superannuation Consultant
With over 15 million superannuation fund members in Australia, the need for experienced superannuation consultants is clear. The primary responsibility of this role is to provide information and guidance on superannuation products and services to clients, including individuals and organisations.
AISC predicts future employment growth for the Insurance and Superannuation Funds sector. With a growing ageing population requiring superannuation services, the industry will continue to be in high demand. According to Glassdoor, the average annual salary for a superannuation consultant in Australia is $60,000.
5. Risk Adviser
An organisation employs a risk adviser to manage risk, and a financial risk adviser is primarily concerned with finances. The duties of this role include customising insurance policies, identifying current financial troubles and researching emerging ones.
The Risk and Compliance sector is vital in Australia, and AISC predicts further growth. In 2021, there was a 48 per cent increase in job listings for positions within this area. Seek reports that the average salary for a risk adviser in the Banking and Financial Services industry is $120,914.
6. Business Development Manager
A business development manager is responsible for identifying and acquiring new opportunities for an organisation. Their responsibilities include strengthening existing client relationships, building new ones, generating leads and keeping abreast of industry developments and opportunities.
These professionals usually have an educational foundation in business and a solid understanding of financial services. Seek says the average salary for a business development manager in Australia is between $90,000 and $110,000.
7. Client Services Officer
A client services officer serves as the meeting point for clients and financial advisors. They're responsible for implementing insurance and investment policies, handling transactions, providing customer service and maintaining data and records.
At times, the role requires no tertiary qualifications, as officers do not need to provide financial advice to their clients. However, an understanding of financial services is usually required. Seek reports that a client services officer has an average salary of $65,000.
How to study for a financial planning career
A career in finance can take many forms, and there are many educational pathways to get you there. These are some of the financial planning courses available at Victoria University (VU) Online to help you find a path that suits you.
Graduate Diploma in Financial Planning
A Graduate Diploma in Financial Planning is required if you want to become a financial planner. It will give you an understanding of all the ethical and legal requirements of financial planners in Australia so you can begin your new career. It covers units such as Taxation Law of Australia, Risk Management and Estate Planning, and Professionalism and Ethics.
It is also a good option for current financial planners who want to upgrade their qualifications.
The diploma covers eight units and takes 16 months to complete, giving you a FASEA-accredited degree when you graduate.
Master of Financial Planning
VU Online's Master of Financial Planning is an advanced qualification for current and future financial planners.
After gaining your graduate diploma, you only need to study an additional four units to gain your master's degree. The Master of Financial Planning will help you develop financial skills that you can use to support clients. In addition, you will expand your expertise with units like Business Consulting and Art and Practice of Leadership, giving you an edge in your field.
This degree takes two years to complete and includes 12 units. It will empower you to become a financial planner with a FASEA-approved degree.
Graduate Certificate in Financial Planning
Already a financial planner and looking for professional development? The Graduate Certificate in Financial Planning covers four units and takes a minimum of eight months to complete with VU Online. It's a great option for current financial advisers who want to complete their required Continuing Professional Development (CPD).
FPA discounts for VU Online students
The Financial Planning Association of Australia offers a 15 per cent discount on fees for specific financial planning units, thanks to the FPA Members Rewards program. Members will pay a discounted $2,975 for eligible units when they study financial planning with VU Online.
Your future in financial planning
Australia needs skilled financial planners to improve financial control across generations, assist the ageing population and deal with the post-pandemic economic downturn. VU Online ensures students gain skills relevant to the industry today with a flexible study schedule that lets you work as you learn.
With VU Online's postgraduate Block Model, you can fast-track a career in financial planning or build on your existing skills and knowledge. Speak to one of our Student Enrolment Advisors for information on eligibility, course units and intake dates, and start planning for success with VU Online.