How to be successful in the change management process
What does it take to be successful in a job where your primary goal is to lead organisational change? A lot more than you might think.
A few years ago, research from McKinsey & Company found that more than 70% of all transformation projects failed to achieve their goals. On a more positive note, they also demonstrated that change initiatives were 30% more likely to succeed if they had buy-in from employees.
This puts leaders and change managers in an unenviable sandwich.
Above, you have the executive who knows you've got a one in three chance of success. Below, you have employees who hold your fate in their hands – hands that are pretty comfortable with the way we do things around here.
To help lead a successful change management process, you need to upgrade your skills for managing change. Here's how.
What is the change management process?
In its simplest form, the definition of a change management process is a number of methods that educate, enable and encourage employees to embrace a new way of working.
It can be as simple as adopting new email systems, or as complex as eliminating all middle management and establishing a new organisational structure.
Effective change management plans begin with preparing for change – to ensure a level of readiness in employees, management and other stakeholders.
During the process of change, it's important to build on that readiness and manage resistance.
One of the final steps in any change management model is to sustain the change by embarking on an evaluation of the change with opportunities to identify improvements.
Why is it more important than ever to have organisational change management skills?
In 2020 we saw more change in the workplace in a matter of weeks than most of us have seen over our entire careers. With very little preparation, almost no training and fewer resources than we would have liked, the majority of us started working from home. 
COVID-19 revealed that not only is workplace flexibility a benefit for both employees and employers, but that successful organisational change on a massive scale is possible.
Before the pandemic, leaders in our globalised business world generally implement change to counteract the influences of volatility, uncertainty, complexity and ambiguity (VUCA). In a cruel irony, individuals resist change for similar reasons – feeling overwhelmed, no precedent, new problems and a departure from the status quo.
As we all acclimatise to a 'new normal' that requires much greater flexibility, leaders require a deeper understanding of the psychology of people and how they respond to change.
In this de-centralised working environment, change managers will face greater challenges in fostering workplace cultures and operational processes that enable innovation.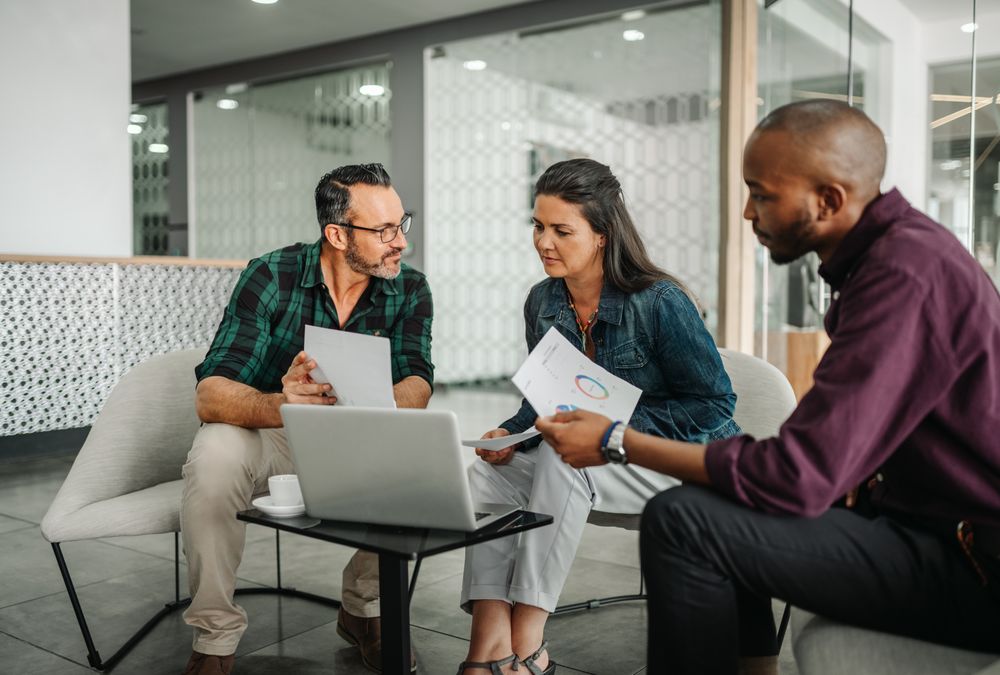 What are some of the change management process skills you need to know?
Agile project management (APM)
Agile project management (APM) is a process that's well suited to VUCA environments. Projects are broken up into short sprints of work which can be reviewed, revisited and revised according to stakeholder requirements. 
Scrum methodology
APM works well with scrum methodology, which is a framework for problem-solving in teams. Scrum teams have one product owner, one scrum master and several developers. Most importantly, these roles are clearly defined, and there is no hierarchy.
Management and leadership
Management and leadership for change management are very different skills from those practiced in traditional command and control leadership. One of the key differences is listening, rather than telling.
Successful change managers establish a safe environment for asking questions, sharing feedback and even disagreements. By listening they quickly identify holes in their own thinking, while bringing employees on-board with the change management process.
Innovation
This term means different things to different people, but the common theme is about creating value for the customer by transforming an idea into a solution. Innovation isn't the skill you need to have – it's an outcome you deliver through the change management process.
Collaboration
Hardy, Phillips, and Lawrence define "collaboration as a cooperative, interorganizational relationship that is negotiated in an ongoing communicative process." Collaboration is the one essential ingredient that ties all of these skills together. APM, scrum, management, leadership and innovation all depend on collaboration and effective communication for success.
Future career growth in change management
Last year, the Federal Government's Job Outlook website forecast that the number of people working as Management and Organisation Analysts would grow by 20,000 over five years. That's 4,000 new jobs per year in this profession alone.
For all change manager roles, Seek.com puts the five-year growth rate at 24.7 per cent across roles such as Change Analyst, Transformation Manager and Management Consultant. The most common salary for change manager roles is $140,000.
Then, of course, there is the impact of COVID-19. In its report Australia Rebooted, PricewaterhouseCoopers points out that, "the pace and scale of the shock caused by COVID-19 means that Australia has already changed, and further change is inevitable."
PwC highlights several forces of change that will impact all businesses and organisations, including:
more cautious behaviour by consumers
increased demand for e-commerce and e-services
flexibility in workplaces and high-tech skills in employees
improved reliability and security in supply chains
consolidation within industries
tax reform; and
changes in migration to Australia.
To successfully navigate the 'new normal' businesses will be looking for qualified change managers to effectively and efficiently lead the charge.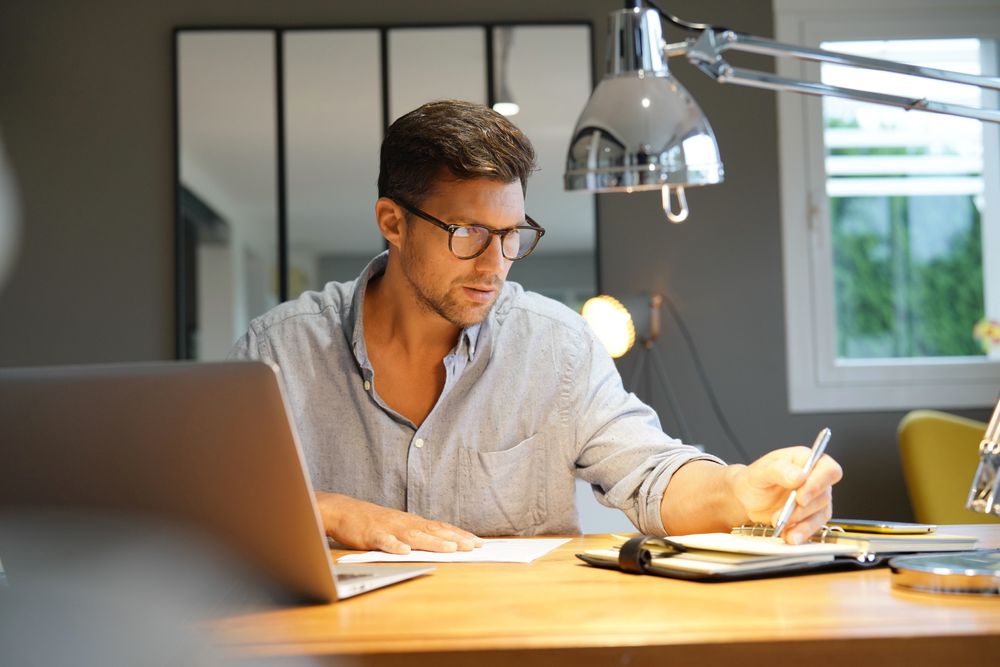 Why choose VU's Graduate Certificate in Change Management?
Change won't wait, and with VU Online's Graduate Certificate in Change Management you can study when and where you want. With six opportunities to start throughout the year, you'll be applying your new skills in a matter of weeks.
Award-winning block model
The last time you studied you probably had to manage multiple courses on another institution's timetable. VU Online's postgraduate block model gives you control of the accelerator and the steering wheel of your studies.
The Graduate Certificate in Change Management consists of four units that run for seven weeks each. You can complete the units in consecutive study periods, or you can skip a study period when your personal life demands it.
Support to help you succeed
Online study is not a lonely experience. Wherever and whenever you choose to study, you'll be in contact with VU Online's four layers of support.
An online facilitator is available for one-to-one academic support on the phone, email or SMS seven days a week and in the evenings.
Your unit coordinator will present fortnightly teaching seminars and provide weekly online office hours.
Student Success Advisors are on hand for non-academic queries five days a week.
And you'll have access to VU's networks in IT, library, language, literacy and numeracy support.
Career-based teaching and learning
The first priority of change in this course is to take your career from where it is right now, to where you want it to be. To achieve that, you'll be using both real-world examples as well as your own organisation's experience in your studies. 
With VU's career-based teaching, you can put your learning into practice in your current role, but more importantly, build the skills you require to take your career to the next level.
When change is implemented well, it has many benefits
In 2016, Maile Carnegie left her position as head of Google in Australia and New Zealand to join ANZ bank. As the group executive of digital banking, her role was to transform how the bank works with customers.
Carnegie began by acknowledging the fears of employees.
"Change has meant job loss, and there's fear. People need to be made more comfortable with change," explains Carnegie.
Then she moved on to the fears of managers.
"With 21st century companies, leadership models are all distributed. Senior leaders have the courage and humility to say I'm going to delegate leadership down. That makes a lot of 20th century leaders very uncomfortable."
It took three years, but this change management process example resulted in a better digital banking experience for ANZ's customers. The bank also added a new function to Ms Carnegie's role – Australian Transformation.
Following on from her success with digital banking, Maile Carnegie is now leading a group-wide transformation for Australia's largest bank.
When change is implemented poorly, it has painful consequences
There is a long list of companies who were once household names but have since failed because they didn't innovate like the disrupters around them. At least, that's how the stories of Kodak, Nokia and Blockbuster are often told.
When you dig a little deeper, you find that these businesses attempted to transform themselves, but implemented change poorly.
Kodak invented the first digital camera way back in 1972, but executives were scared of cannibalising their existing market that was buying film.
When Australian retailer Napoleon Perdis (NP) went into voluntary administration in 2019, the makeup pioneer's eponymous founder blamed the rise of social media and the fall of foot-traffic in retail stores. In response to these changes, NP was slow to incorporate e-commerce into its strategy.
In comparison, a company that was established around the same time as NP, Mecca Cosmetics effectively managed change and became an early adopter of online shopping. In the five years leading up to NP's demise, Mecca's sales increased five-fold to claim a 25 per cent share of Australia's prestige beauty market.
VU Online's Graduate Certificate in Change Management is your pathway to an MBA
Once you've successfully completed the relevant four units in VU's award-winning block model, you've completed the Graduate Certificate in Change Management.
But that's not all.
You've also completed the first four units of your Master of Business Administration in Change Management. These are your first steps on your pathway to an MBA.
And thanks to VU's block model, you can choose to continue down that path when the time is right for you.
Find out more about our online change management courses here.