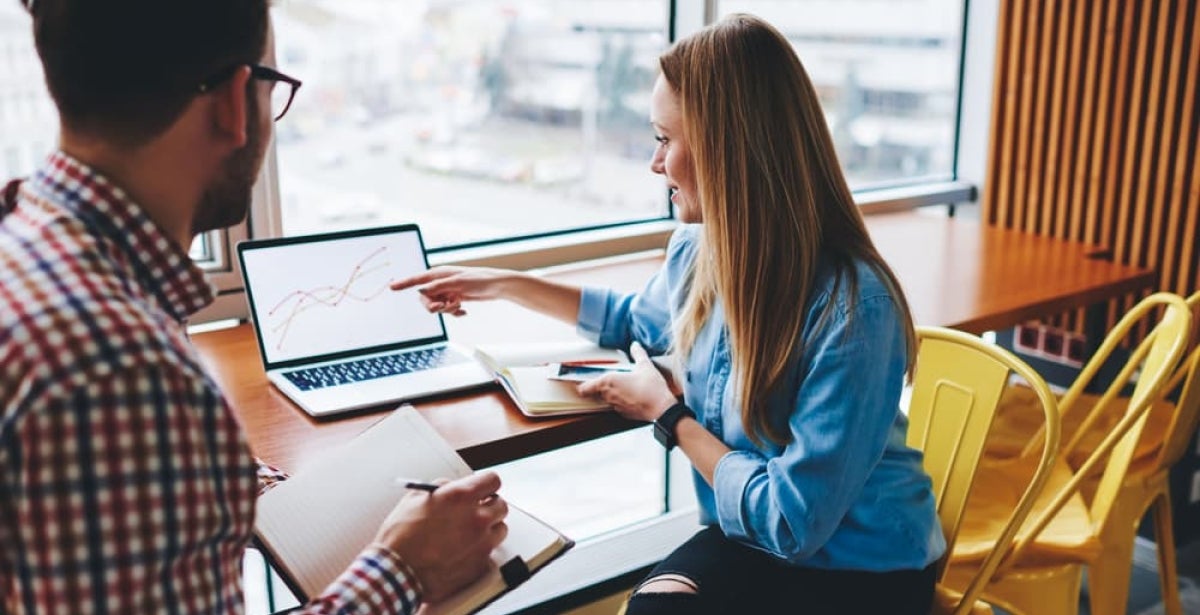 What's the salary for an MBA graduate?
If you had any doubt about the return on investment of doing a Master of Business Administration (MBA), the simple truth is, it pays to do an MBA. Figures from the 2019 FT Global MBA Rankings show that graduates on average are reporting between 70 to 100 per cent salary increases, just three years after graduating.
Australian graduates are following this worldwide trend too, with Australia currently sitting amongst the top 10 countries in the world for MBA salary prospects. According to the QS World University Rankings: Global MBA Rankings 2020, Australia offers significantly higher pre-MBA salaries in the Oceania region. The average salary survey shows that MBA graduates in Australia earn between AU$85,000 and AU$305,000.
MBA hiring projections remain strong in 2019, with 69 per cent of Asia-Pacific companies declaring their intentions to hire MBA talent. And with salaries on the rise again this is great news for Australian graduates – already Australia leads the way in the Asia-Pacific when it comes to MBA job opportunities and salary levels.  
Show me the money
From Amazon.com Inc to the Boeing Company, MBA degrees are highly sought after. However, MBA salaries will vary depending on your existing qualifications and your level of previous work experience. While some graduates will see a big bump in pay immediately, for others the climb will be incremental.
Here's a snapshot of the earning potential for MBA graduates across four popular industries. 
Finance
After finishing an MBA, you could work across a range of positions in the finance sector, from analyst and accounting roles to management and Chief Financial Officer (CFO) roles. Depending on the specifics of your position and your responsibilities, this means your salary will vary. For instance,  if you work your way up to being like the newly retired COO and president of Wells Fargo, Timothy J. Sloan, you could expect to earn $12.8 million a year. 
Whether you are advising individuals about investment options or compiling reports based on financial data and trends, an MBA will ensure that your career in finance pays in spades, no matter your job title. According to PayScale.com the average salary for MBA graduates in finance is US$97,000. Bear in mind that these figures are specific to the American job market. In Australia, the average base pay for a Chief Financial Officer is AU$193,000, while the national average salary for a Financial Analyst is AU$86,392.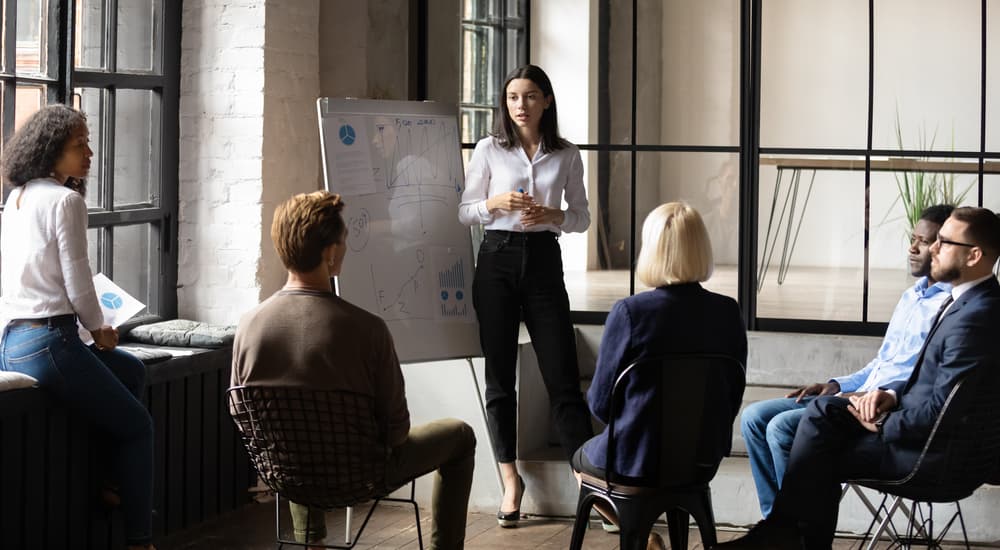 Technology
According to the Recruitment & Salary Trends by Industry 2018 report, the technology sector saw the biggest increase in hiring levels for MBA Graduates. There was a 13 per cent jump in positions being filled up until 2017. In America, the US Labor Statistics shows that job growth is predicted to continue to increase through until 2028.
These numbers reflect the growing need of organisations looking to recruit graduates with technical know-how, along with business acumen. Companies like IBM, Sony, Apple, Google, Amazon and Microsoft have developed an appetite for hiring MBA graduates with a firm grounding in technology.  
A distinct shift towards a digitised world has made positions such as Chief Technical Officer (CTO), Chief Information Officer (CIO) and Information Technology Director even more important. There are plenty of other opportunities for MBA graduates with an existing background in technology. Other roles include; project management, information technology management and information systems management.
The demand for highly skilled graduates in this field has made way for competitive salaries. In Australia, a Chief Information Officer can expect to earn AU$209,000. At the lower end of the scale, US figures show that Computer Systems Analysts are earning just under US$89,000 and Australia trails not too far behind with an average base pay of AU$86,392.  
Healthcare
Worldwide the human population is growing old at an unparalleled rate. And According to the Australian Institute of Health and Welfare, our island nation is no stranger to this impending demographic challenge. As Australians continue to age, this will have significant implications for the healthcare sector with jobs becoming more complex. So, it's no surprise that management positions in healthcare are already in high demand around the world. And healthcare players are increasingly tapping the MBA mind-set. 
In Australia MBA graduates looking to work in healthcare have strong job prospects for various roles including medical administrators, nursing clinical directors, primary health organisation managers, welfare centre managers and other health and welfare service managers. According to the Australian Government Job Outlook site, all of these roles can expect a weekly pay pack of AU$2,148. The Payscale figures show that as your level of experience increases so too will your salary. While an average medical and health services manager salary hovers at AU$99,688, with 20 years' experience and over, this climbs to AU$105,362.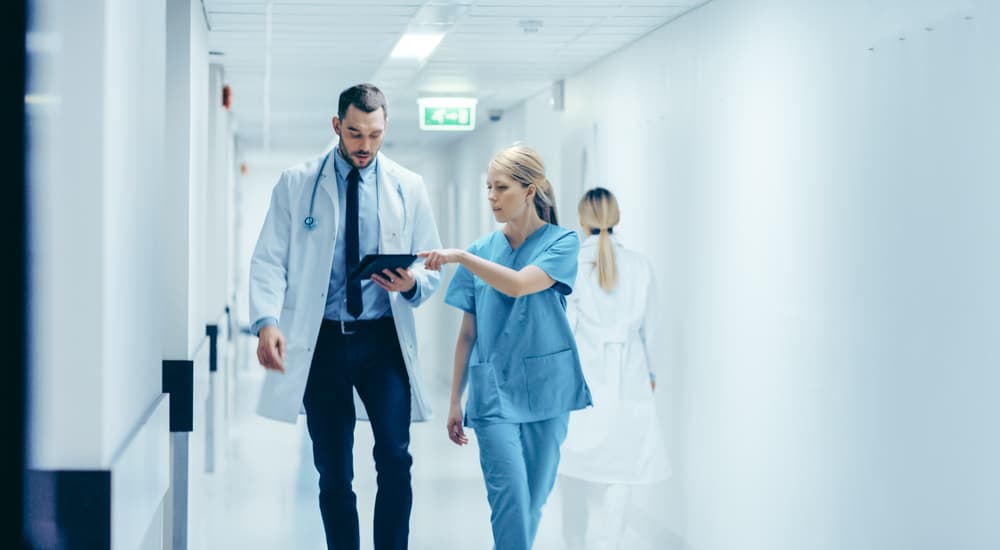 Marketing
These days most companies engage in some level of marketing, after all, knowing about consumer behaviour impacts on the business bottom line. Adding an MBA to your marketing box-of-tricks can turn graduates into a formidable force in strategy and business development. Companies are keen to hire specialists who can analyse, interpret and predict current and future consumer trends.
The employment outlook for careers in marketing is expected to grow at an above-average rate through to 2023. There's a multitude of positions to choose from – whether it's a marketing manager role or a marketing analyst function. And the good news is the sector tends to have attractive remuneration packages. For instance, the national average salary for a Marketing Manager in Australia is $100,000. In the US, salaries are even higher – marketing managers with an MBA under their belt can expect to earn $127,560 as an annual median salary.  
Earn a top-tier MBA
If you're thinking about committing to an MBA, either to pivot to something new or to broaden your skills, investing in Victoria University's MBA offers real value for money. VU's MBA is rated as a tier-one program in CEO Magazine's 2019 Global MBA Rankings.
Learn more about our online postgraduate courses. Get in touch with our Enrolment team on 1300 043 531.